GALLERY
Finding ways around coronavirus restrictions, Ramstein airmen practice 'perishable' jumping skills
by
Jennifer H. Svan
May 27, 2020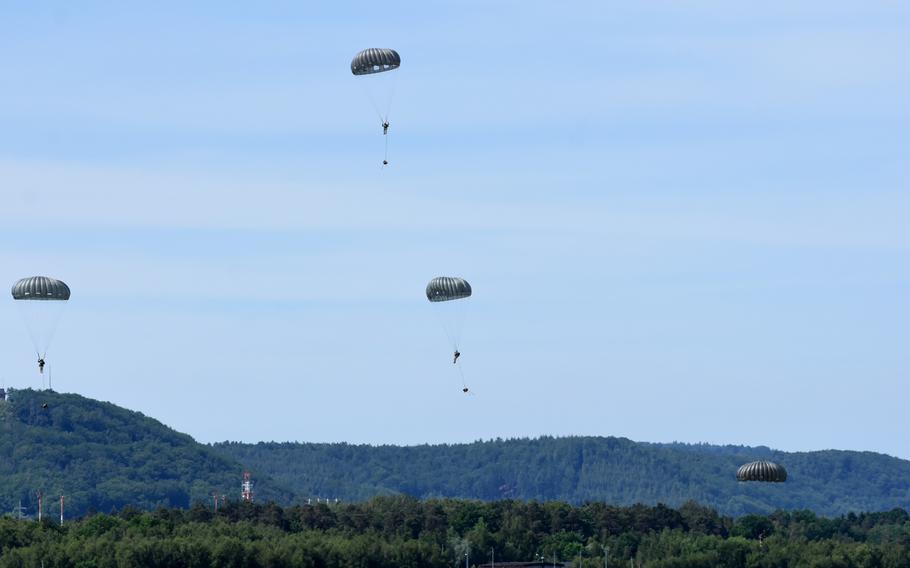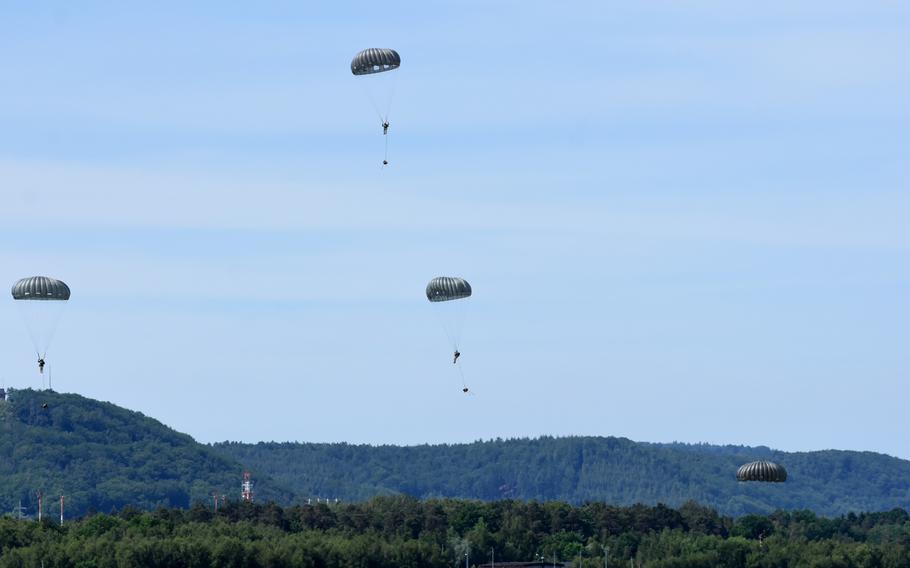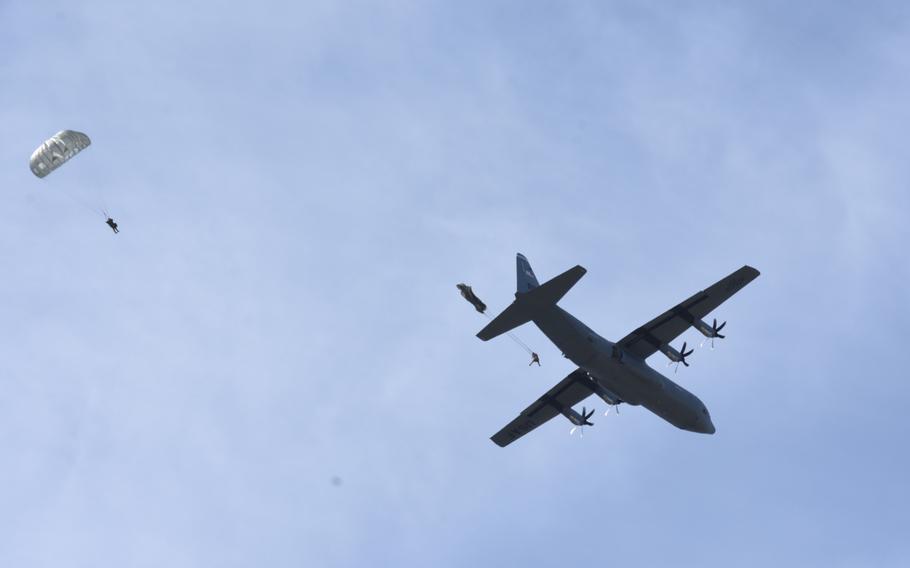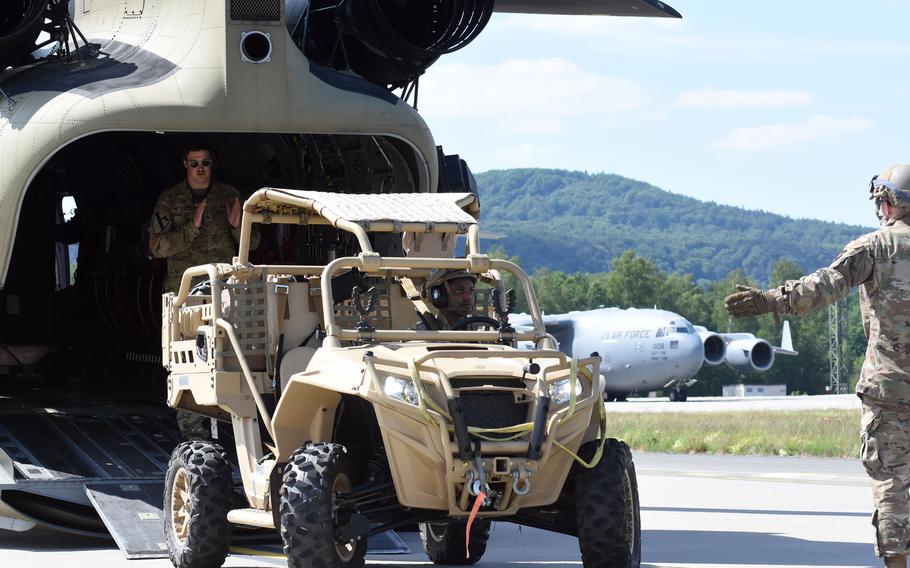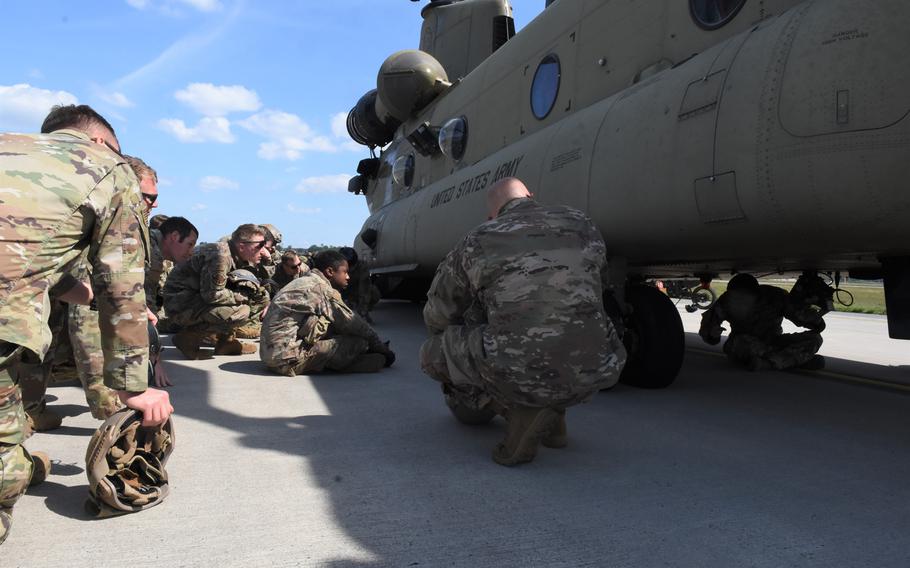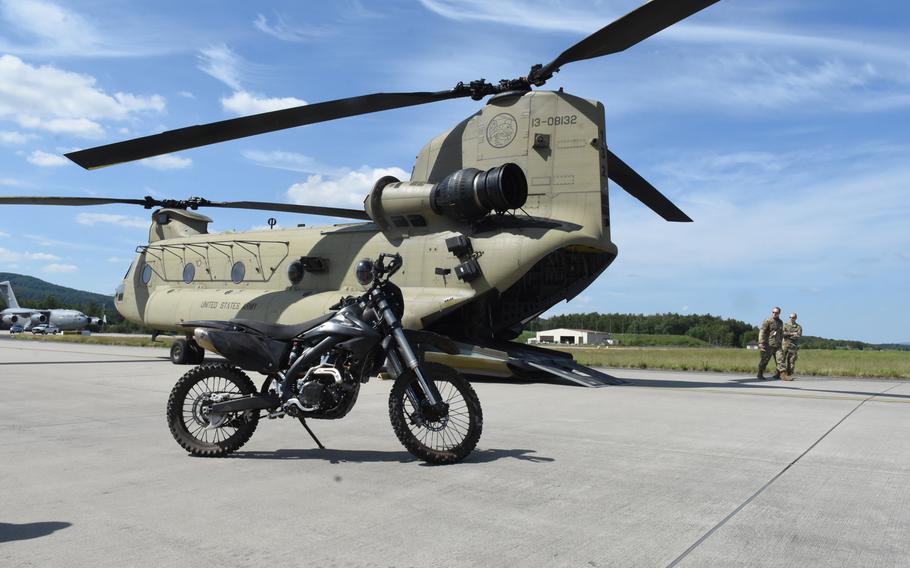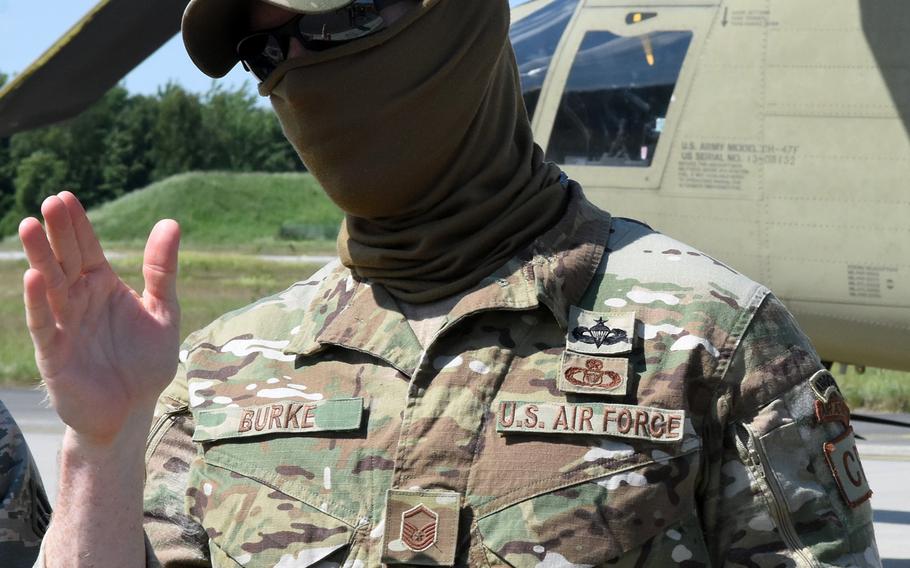 Stars and Stripes is making stories on the coronavirus pandemic available free of charge. See other free reports here. Sign up for our daily coronavirus newsletter here. Please support our journalism with a subscription.
RAMSTEIN AIR BASE, Germany — Before the coronavirus upended routines around the world, airmen with the 435th Contingency Response Squadron would use a field near the German city of Worms or a drop zone in France to stay current on parachute jump requirements.
But in the past couple of months, restrictions have meant they've often used Ramstein's airfield for jumps.
"We've done this about four or five times since COVID-19 started," said Air Force Master Sgt. Jim Burke, an airfield manager with the squadron and a senior-rated jumpmaster. "This is a perishable skill."
Parachuting over Ramstein kicked off the Agile Wolf exercise Tuesday, allowing the squadron to practice with other units its core missions of opening air bases and supporting mobility aircraft across Europe and Africa.
Agile Wolf, the third exercise of its kind since December, had to be tweaked because of the pandemic.
Airmen set up generators and pitched tents near the squadron building to simulate a deployed location, but no one spent the night in the makeshift outpost, said Maj. Brad Seehawer, the 435th CRS acting operations officer.
Plans were canceled to bring in contractors from France to "pretend to shoot us so we can pretend to shoot back," Seehawer said.
Instead, the squadrons looked to soldiers from Bravo Company, 1st Battalion, 214th Aviation Regiment, who flew a CH-47 Chinook from Katterbach Army Airfield near Ansbach to Ramstein.
At Ramstein, airmen practiced loading and rigging the heavy-lift helicopter with equipment they might need at an austere or contested airfield, including an all-terrain combat vehicle and a small motorcycle for patrols, as well as rations and other essential items.
"We have the ability to deploy on a helicopter," Seehawer said. "We just don't get a lot of practice with it."
The exercise, which runs through Thursday, will also allow airmen to practice hot-pit refueling, in which F-16 fighter jets from Spangdahlem will land at Ramstein and get fuel without stopping their engines. A team of airmen from the 435th also will drive to Spangdahlem and direct a Ramstein C-130 to land using mobile navigation tools.
svan.jennifer@stripes.com Twitter: @stripesktown