Final resting place isn't always final in Germany
by
Dan Blottenberger
June 29, 2010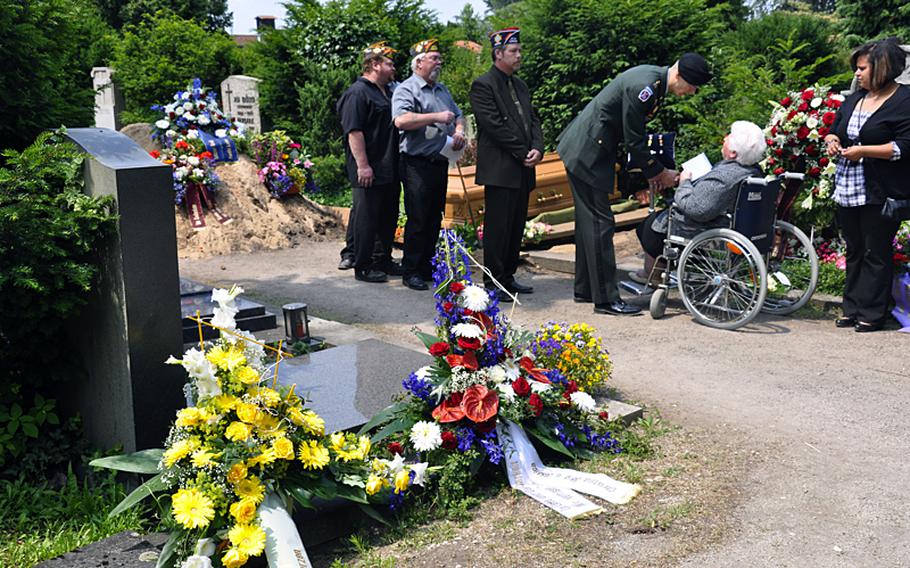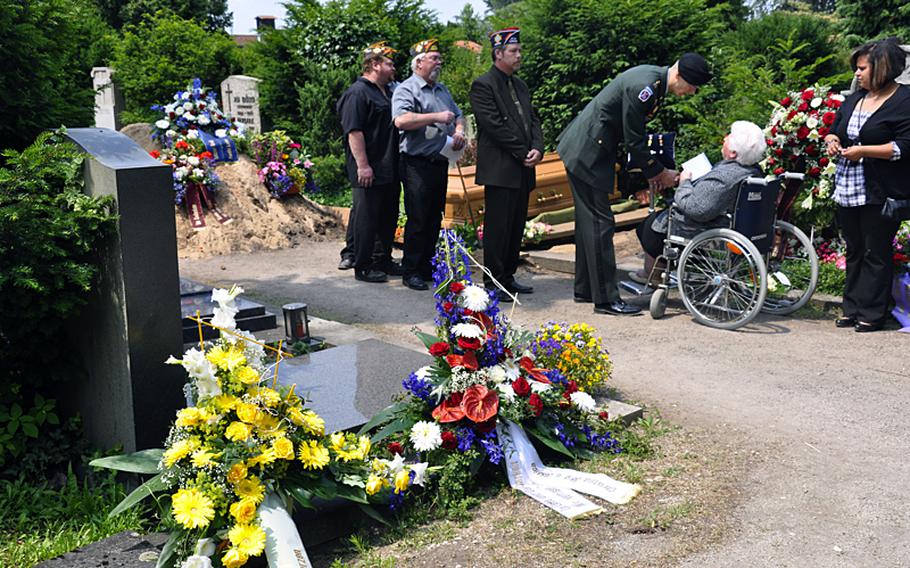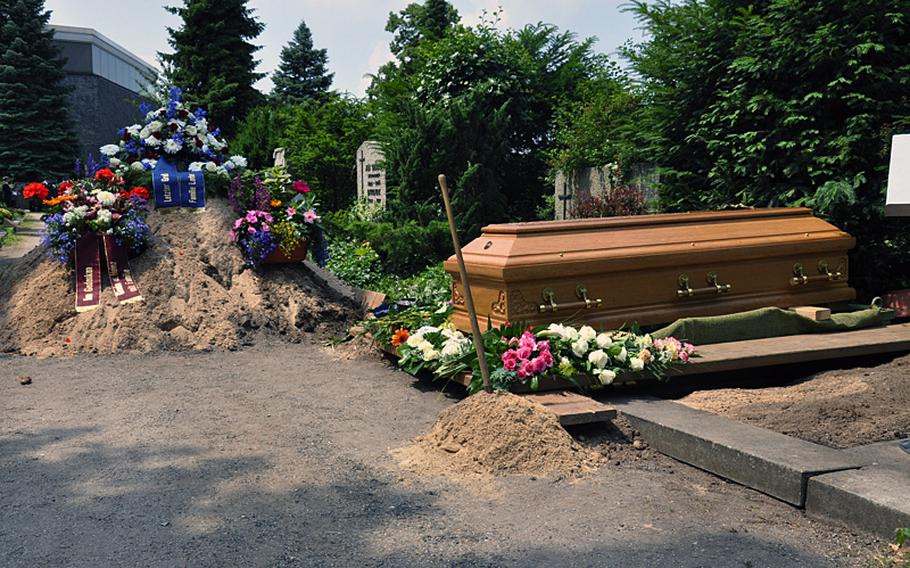 BAMBERG, Germany — Every Sunday, U.S. Army veteran Willie Gore goes to the German cemetery in Bamberg to visit the grave of his wife, Berit, who died in 2007.
Gore, 53, also has regularly visited the graves of some 20 former American servicemembers buried in the plots, including his former first sergeant.
But as time goes on, Gore said he has noticed that some of the American graves have disappeared.
"I have been out there and go to some spots where there used to be American graves and they are not there anymore," Gore said.
Plots once marked by a headstone with a servicemember's name, rank — and perhaps a small American flag left by the local Veterans of Foreign Wars chapter — were nowhere to be found.
"You can see where the grave used to be," Gore said. "But the headstone and grave have been removed."
What Gore later learned, and hopes to pass on to other Americans who may wish to be buried in Germany, is that in this country, the final resting place isn't always final.
Under German law, families lease grave sites for a specific period of time, usually from 15 to 30 years. And, if a family is unable or unavailable to renew the lease, the grave's contents are removed and the grave site reverts to state ownership and may be reused, German cemetery officials said.
So, servicemembers should be aware of the local rules regarding burial in Germany, said Dale "Moose" Nagan, department of Europe VFW service officer.
"Whenever possible the VFW tries to inform those living overseas that if they wish they may make arrangements to be returned to the U.S. for burial ... and should do so at their earliest possible opportunity," Nagan said.
If a servicemember decides to be buried overseas, Nagan said, at the family's request, the local VFW will perform military ceremonies at the servicemember's funeral overseas. And, in some cases, VFW members will help tend to the graves of those servicemembers whose family members are no longer able to do so.
Every community in Germany sets the cost and time lengths of a burial site, local cemetary officials said.
In Mannheim, for example, the initial grave site fee pays for burial for 15 years, said Daniela Pralea, who works at the Mannheim cemetery administration. Once the 15 years is up — and if the fee is not renewed — the headstone is removed and another body can be placed in the spot.
But, before the grave is emptied, local officials are supposed to contact family members, U.S. Army officials said.
"Before the grave is dug back up, the local authorities normally try to contact the survivors and ask whether the contract for the grave site shall be extended," said Hans-Juergen Howoldt, attorney adviser for the Foreign Law Branch with U.S. Army Europe. "If the survivors cannot be reached, the expiration of the resting period is publicly announced."
That announcement is done by placing a notice at the grave site, officials said.
If no family members can be reached, any remains are put in a separate container and buried deeper at the site, German cemetery officials said. Usually, however, there are no remains by the time a site's lease has expired, Pralea said.
"I know it sounds nasty, but if you want the full benefits of your service [proper military burial and marked grave] then here is what you need to do: Go home," Nagan said.
Stars and Stripes' Marcus Kloeckner contributed to this story.
blottenbergerd@estripes.osd.mil
The cost of burial in a German cemetery, and the length of time a site can be leased, varies in each community. Here are some examples:
Heidelberg: 2,100 euros, or about $2,700, to use a grave for 25 years. Cost to extend the lease for another 15 years is 1,320 euros.
Kaiserslautern: 1,883 euros, or about $2,400, for 25 years. The lease can be renewed in five-year increments; an additional 25 years, for example, costs an additional 1,883 euros.
Ramstein-Miesenbach: 109 euros for 30 years with no minimum time length for the grave to be renewed.
Source: German cemetery officials