Fighter jet exercise kicks off in Norway
---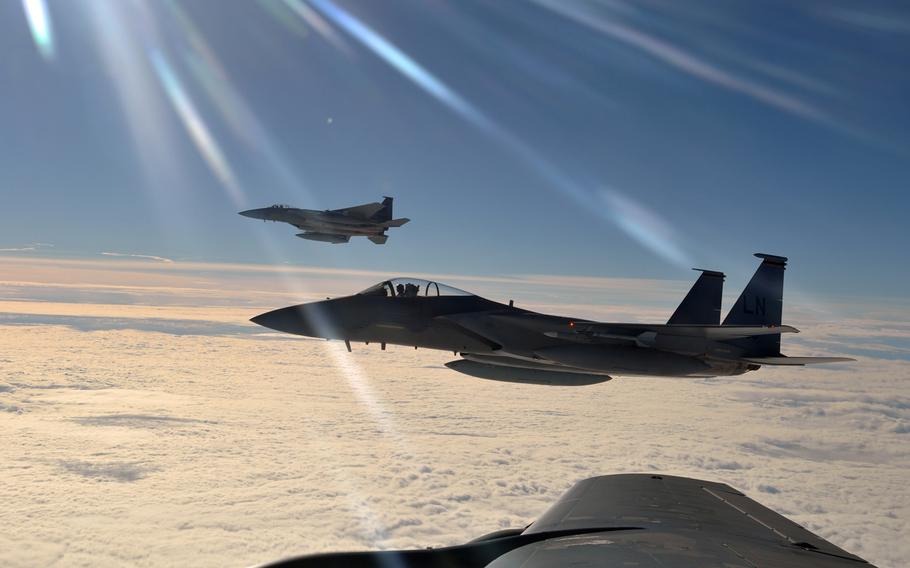 NAPLES, Italy — One of Europe's largest fighter jet exercises kicked off Monday north of the Arctic Circle, a region where growing Russian activity has sparked concerns among neighboring countries.
Arctic Challenge 2015 brings together close to 100 fighter jets and more than 4,000 individual participants from nine nations, according to Norway's military, which is hosting the exercise. Twelve Air Force F-16 fighters will take part in the 12-day event, as will several of NATO's early warning aircraft, known as AWACS.
The drills aim to smooth coordination among allies operating in a region stretching from northern Norway across Sweden to Finland. It comes at a time of growing Russian air activity in the region, which is adjacent to Russian territory.
Arctic Challenge was last held in 2013. This year's event is one of a series of bulked-up military exercises being held across northern Europe in response to increased Russian military activity. Norway hosted a NATO anti-submarine exercise earlier this month. Next month, the annual BaltOps exercise will bring together allied naval assets in the Baltic Sea.
Non-NATO members Sweden and Finland are participating more frequently in those exercises and training, as a consequence of increased tensions in the area.
Arctic Challenge is split among three sites: Bodo, Norway; Kallax, Sweden; and Rovaniemi, Finland. Other participants in the exercise include Britain, Germany, France, the Netherlands and Switzerland, another non-NATO nation.
---
---
---
---