Ferrell to take reins at 5th Signal Command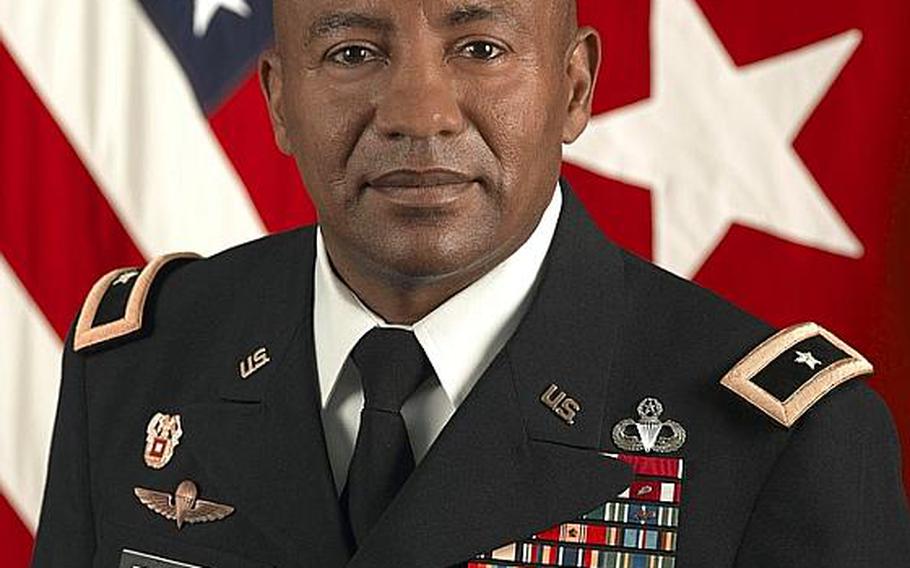 WIESBADEN, Germany — Brig. Gen. Robert S. Ferrell will be the next commander of 5th Signal Command, the Department of Defense announced Thursday.
Ferrell currently serves as director for command, control, communications and computer systems at U.S. Africa Command.
The Anniston, Ala., native holds a Master of Science degree in Administration from Central Michigan University and a Master of Science degree in Strategy from the Army War College. He has served in units stateside as well as in South Korea and Europe, and has deployed to Bosnia and Iraq. Ferrell will replace Brig. Gen. Jeffrey G. Smith Jr.
Smith, a native of Fort Monroe, Va., will be returning to his home state to serve as deputy commander for proponency at U.S. Army Cyber Command at Fort Belvoir.
It was also announced that Col. Dennis D. Doyle, who has been selected for the rank of brigadier general, will depart U.S. Army Europe's 30th Medical Command. Doyle will become commander of the William Beaumont Army Medical Center and the deputy commanding general for readiness at the Western Regional Medical Command in El Paso, Texas.