Fathers allowed back into delivery rooms in Vicenza, home to 173rd Airborne Brigade
by
Nancy Montgomery
April 14, 2020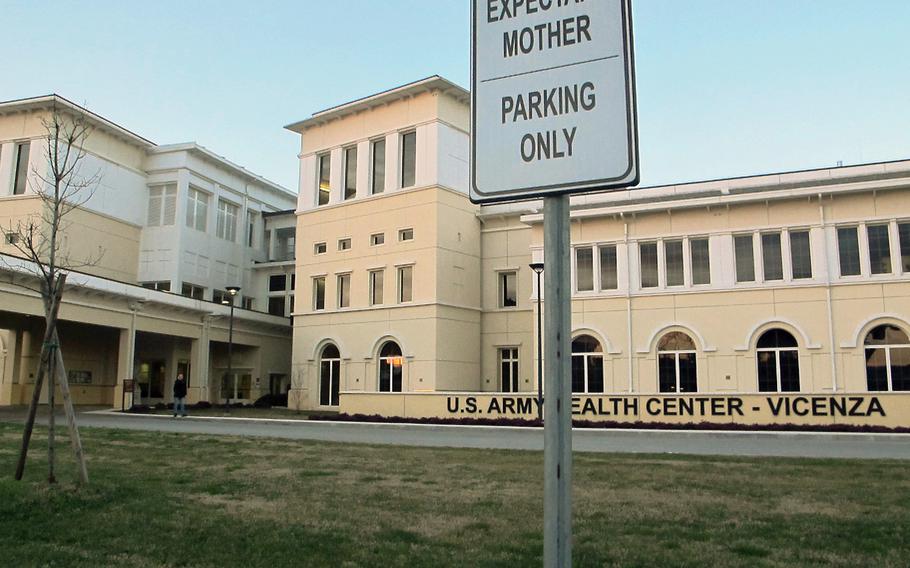 VICENZA, Italy — Fathers will be allowed in the delivery room at the Vicenza hospital where Americans generally give birth after the regional Italian health authority modified a coronavirus-related restriction that kept all visitors out.
"In line with the new regional provisions ... it is possible for neopapas to enter obstetrics to attend childbirth, limited to the closing moments," San Bortolo Hospital said on its website over the weekend. "Neopapa" is an Italian word for a father of a new baby.
Although not allowed in for labor, fathers will be allowed to stay with their families for a couple of hours afterward. They would be provided with safety masks, the notice said.
The San Bortolo notice mentioned only fathers and it was unclear whether another support person or a same-sex spouse would be allowed in the delivery room.
San Bortolo has for weeks banned visitors and support people from the hospital, including the delivery room, in an effort to protect staff and patients from the coronavirus. Italy had reported more coronavirus deaths than anywhere else until Saturday, when the U.S. reported death toll exceeded Italy's.
It was one of a number of hospitals around the world that restricted access, causing angst for women who wanted their partners with them during childbirth.
Americans tied to U.S. Army Garrison Italy in Vicenza have little choice other than San Bortolo to deliver their babies.
The base stopped providing obstetric care in 2014, citing Army financial and staffing constraints. Three years later, Aviano Air Base's medical wing also discontinued obstetric services and Landstuhl Regional Medical Center in Germany stopped providing maternity services to most women not living in the area.
LRMC and the Navy hospital in Naples have both continued to allow one support person in the delivery room during the coronavirus restrictions, they said.
But with Italy under lockdown since March 9 and many borders around Europe closed, expectant mothers based in Vicenza were not authorized to travel to either hospital, if their reason for doing so was to be able to have a support person with them in the delivery room. Col. Ken Burgess, commander of the Vicenza-based 173rd Airborne Brigade, said last month that he was aware of at least 86 pregnant women associated with his command.
montgomery.nancy@stripes.com Twitter: @montgomerynance