Fate of US training mission to Ukraine could depend on cease-fire
by
John Vandiver
March 5, 2015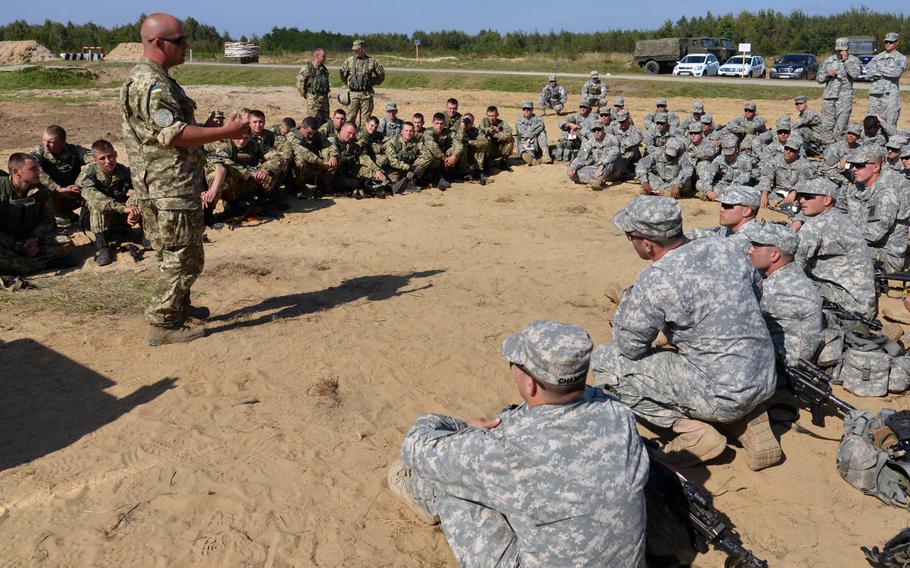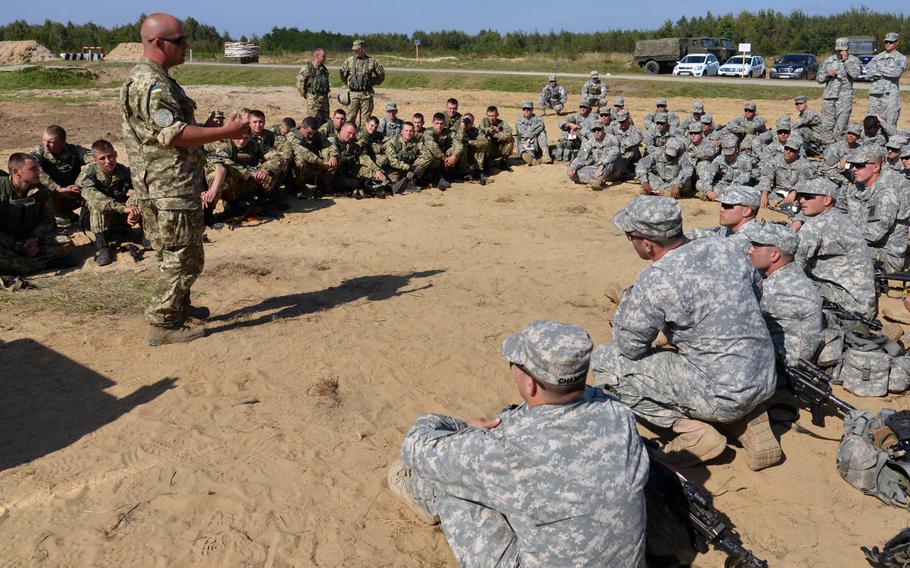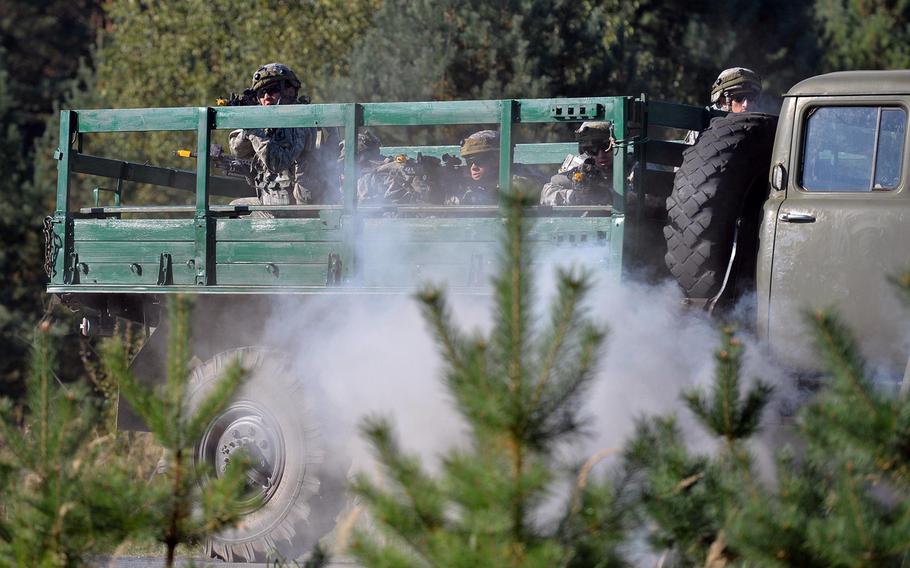 If final approval from the White House isn't granted in a matter of days, plans to send U.S. paratroopers into western Ukraine this month for a long-planned training mission will be pushed back if not canceled outright, U.S. military officials say.
Only a few weeks ago, plans for the 173rd Airborne Brigade to train three Ukrainian national guard battalions appeared to be set in stone. However, U.S. officials have been analyzing the results of a new cease-fire in eastern Ukraine, where for the past year government forces have been waging a battle against Russian-backed separatist fighters.
On Tuesday, U.S. Army Europe commander Lt. Gen. Ben Hodges told reporters in Berlin that Washington has placed the training mission on hold as it looks for signs that the agreement, reached in Minsk February, is being honored. A decision on whether to proceed with the training would be needed within days to continue with the original plan to start by mid-March, Hodges said.
"We are prepared to conduct training at the request of the Ukrainian government," Hodges told Anadolu Agency, Turkey's state-run news agency. "But my government is obviously anxious to see the Minsk cease-fire agreement fulfilled and has put on hold this training mission."
The U.S. plan called for sending roughly 300 U.S. soldiers to western Ukraine as part of an effort to help that country build up its national guard forces.
The 173rd remains prepared to train three Ukrainian battalions over a six-month period, focusing on skills ranging from small unit infantry tactics to battalion staff functions. The Vicenza, Italy-based soldiers are on standby, ready to press ahead if called upon.
"We are ready to go and execute the training," said Maj. Michael Weisman, 173rd spokesman.
If the mission gets pushed back, soldiers will be able to quickly regroup to execute the training under a different time line, he said. "That's one of the benefits of already being over here in Europe. We're here, we're airborne and we can go when needed," Weisman said.
If delayed, this would not be the first time circumstances in Ukraine have pushed back a training mission. Last summer, turmoil in Ukraine forced the Army to postpone its Rapid Trident exercise. The mission, which included troops from the 173rd, was eventually carried out in September.