Europe-based Air Force squadron tests noise-cutting 'bone mic'
by
Christopher Dennis
August 20, 2019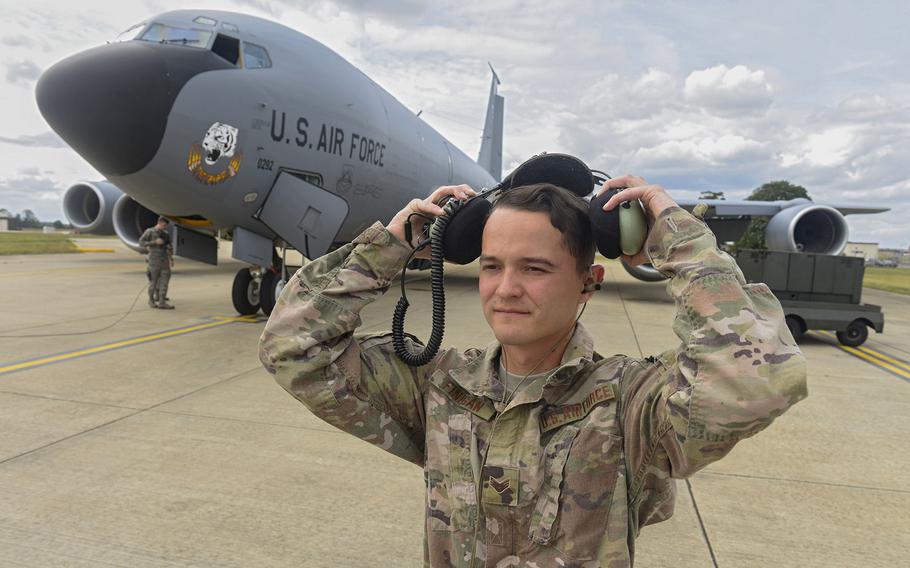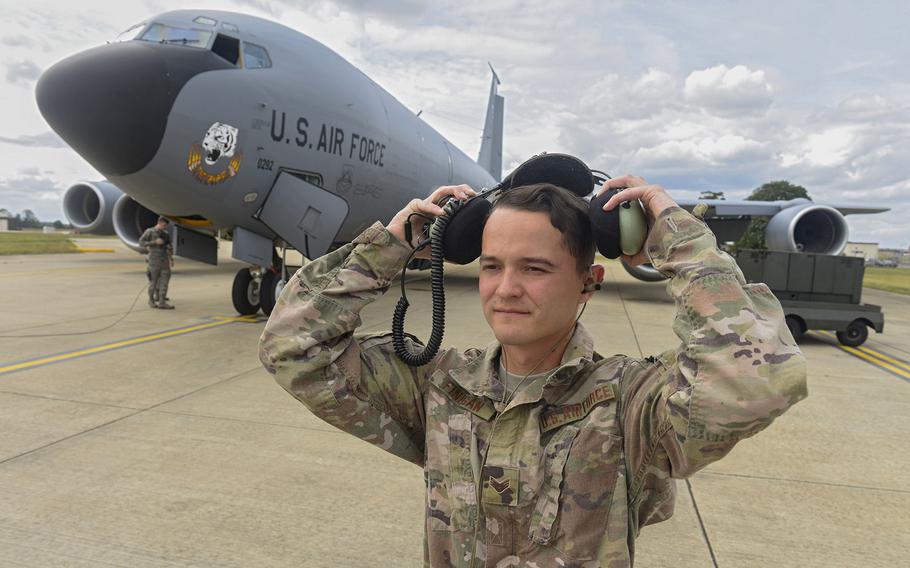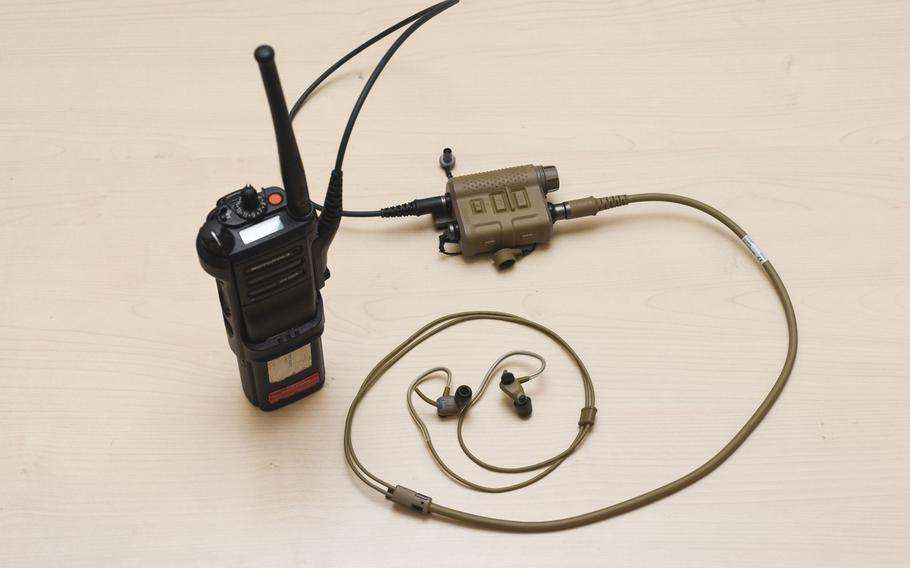 RAF MILDENHALL, England — Maintenance squadrons at RAF Mildenhall have begun testing headsets with bone conduction microphones to see if they would allow airmen who work on the flight line to communicate without excessive noise, while providing hearing protection.
"The headphones work like normal over-the-ear headphones that you might find in a store, but to transmit sound, they catch vibrations from the bones in the inner ear and change them into ones and zeros to send through the radio," said U.S. Air Force Master Sgt. Christopher Pettingill of the 100th Aircraft Maintenance Squadron, the noncommissioned officer managing the project.
Airmen who work on the flight line are required to wear two layers of hearing protection. They normally wear foam ear plugs and a headset over them, Pettingill said, but that makes communication difficult.
"Imagine sticking ear plugs in your ears, then putting on your favorite headset and trying to have a conversation with somebody. It doesn't work," Pettingill said. "This product offers hearing protection and a microphone you can communicate with."
The 100th Maintenance Squadron was awarded the approximately $200,000 project to test the headsets in June, after U.S. Air Forces in Europe - Air Forces Africa approved the concept of in-ear headphones connected to a bone conduction microphone.
The 100th Aircraft Maintenance Squadron and 100th Maintenance Squadron production staff were chosen to test the in-ear headset because they are responsible for the movement of manpower and resources on the flight line, the 100th Air Refueling Wing said in a statement.
Depending on the outcome of the tests and feedback from airmen who use the devices, the Air Force will determine whether to invest further in the technology.
The testing team chose to go with the X5 device made by Denmark-based hearing protection and communications company INVISIO after consulting with the Air Force's AFWERX program, which links up the Air Force with private companies and academia to help solve problems.
INVISIO develops and sells communications systems that allow people who work in noisy, mission-critical environments to communicate and work effectively, while protecting their hearing. It provides communication devices for U.S., Australian, British, Canadian, Danish and French security and defense forces.
Testing of the headphones by the 100th Maintenance Squadron is in the very early stages and will continue for an indeterminate time.
If the Air Force decides to move forward with the X5, the devices would be customized to make them more appropriate for the flight line, Pettingill said.
dennis.christopher@stripes.com Twitter: @chrisbdennis