EUCOM cancels joint military exercise in Israel over new coronavirus
---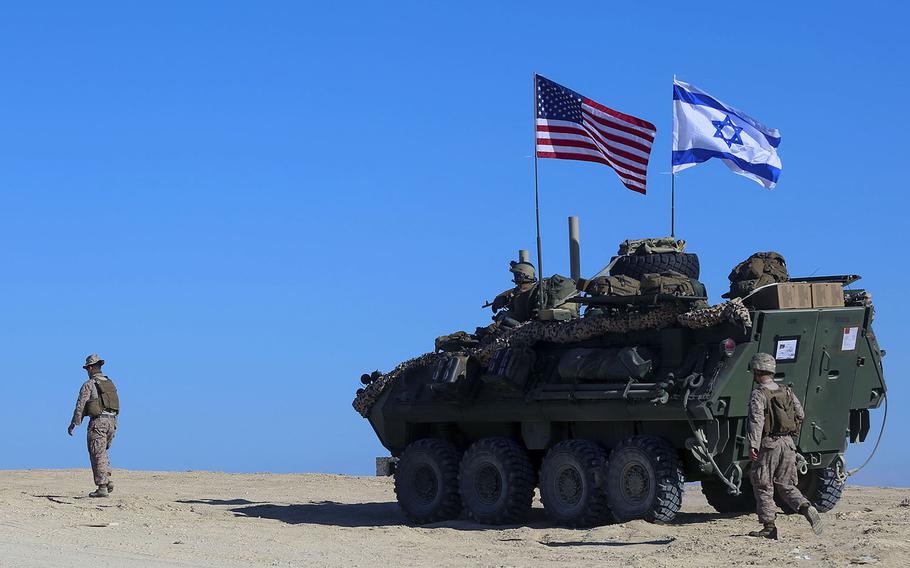 STUTTGART, Germany — U.S. European Command has canceled a combined missile defense exercise in Israel, just two days after it began, over concerns about the fast-spreading new coronavirus.
The decision to cancel Juniper Cobra 20, slated to run until March 13, was made in coordination with the Israeli Defense Force, EUCOM said in a statement Thursday.
"The decision is in alignment with recent Israeli Ministry of Health guidelines on COVID-19, and a precautionary measure to ensure the health and safety of all participants," EUCOM said, referring to the disease caused by the virus.
On Wednesday, Israel added Germany to its list of countries from which visitors must be quarantined for 14 days. Since participating U.S. troops were based out of Germany, it was necessary to cancel, EUCOM said.
There is no mandatory quarantine for Defense Department personnel leaving Israel, but EUCOM is limiting troop movement until they leave, said Lt. Cmdr. Joe Hontz, a EUCOM spokesman.
About 600 U.S. troops were taking part in Juniper Cobra at various locations in Israel along with roughly 2,000 other U.S. personnel providing support. It is the largest training effort between the two countries and takes place every two years. Planning for this year's event began in early 2019.
"We appreciate the hard work that our IDF partners have put in to making this exercise happen," EUCOM said. "We look forward to the next iteration of Juniper Cobra."
The decision to end the training early follows another cancellation in Israel, where about 60 U.S. paratroopers out of Vicenza, Italy, didn't go forward with an exercise last week because of Israeli measures to contain the coronavirus. They were among 300 paratroopers from the 173rd Airborne Brigade planning to participate in an exercise with Israel Defense Forces this month.
Israel is one of several countries to restrict travelers from Italy, which has the highest reported number of coronavirus cases in Europe. There are thousands of U.S. service members, civilian workers and family members based in Italy.
To date, there have been no reported cases of military members in Europe becoming infected with the virus.
In all, there are roughly 70,000 combined U.S. service members and Defense Department civilian personnel stationed at bases across Europe.
---
---
---
---