GALLERY
En route to Baltics, US warship stops in Normandy to commemorate D-Day
---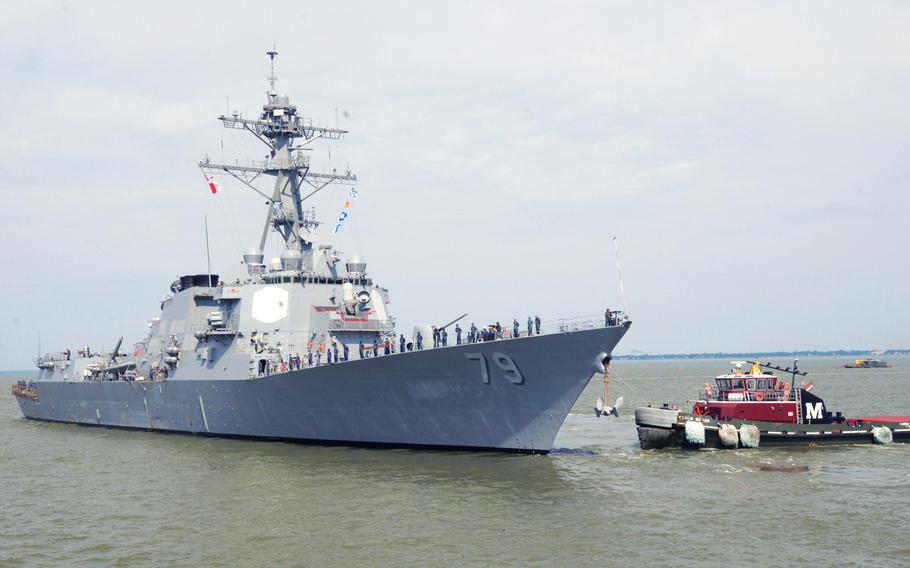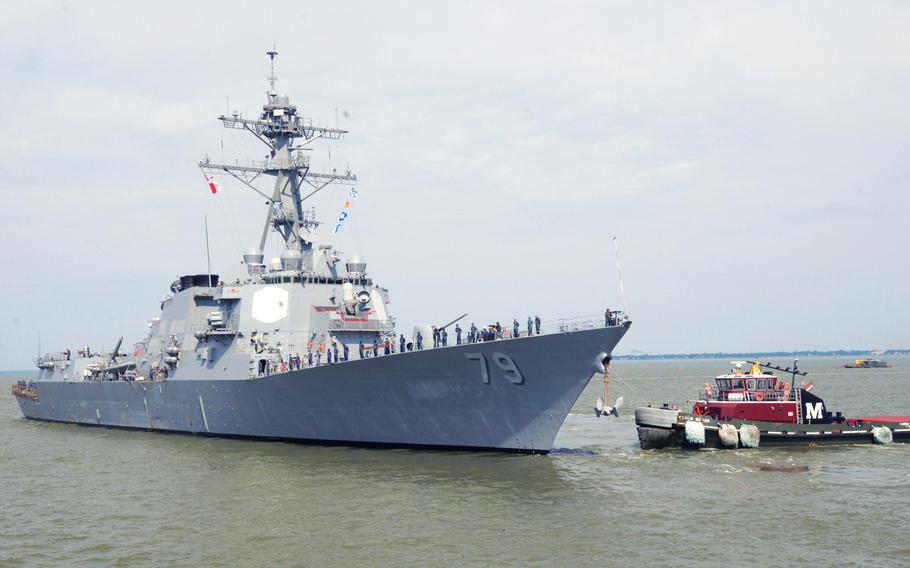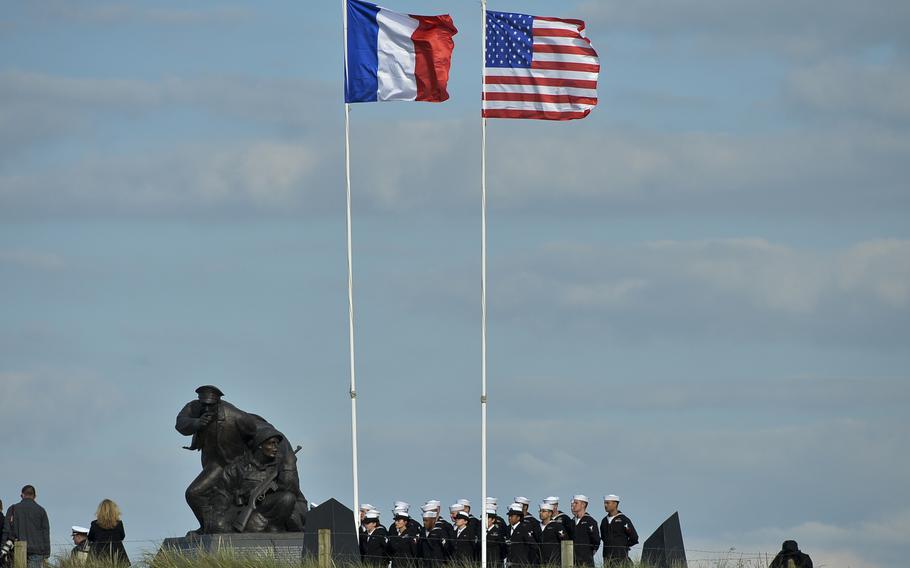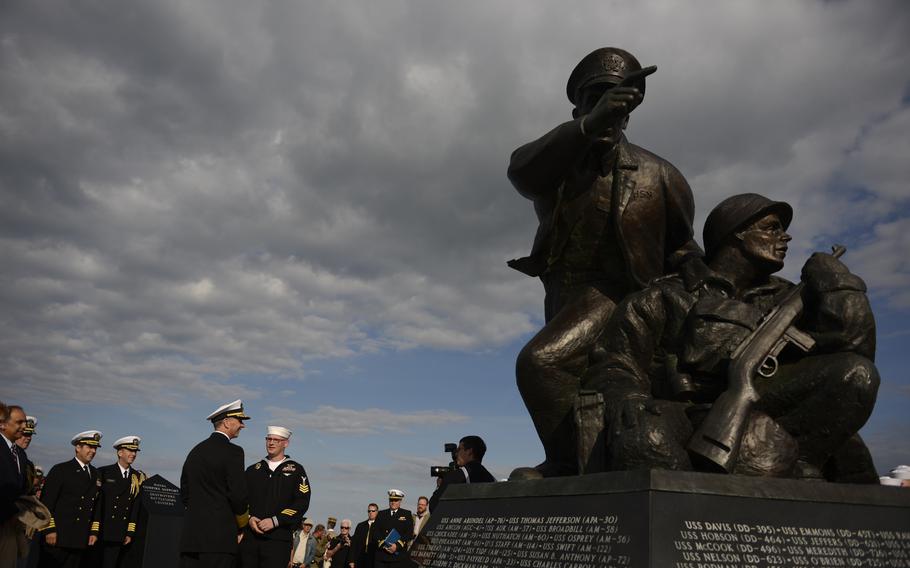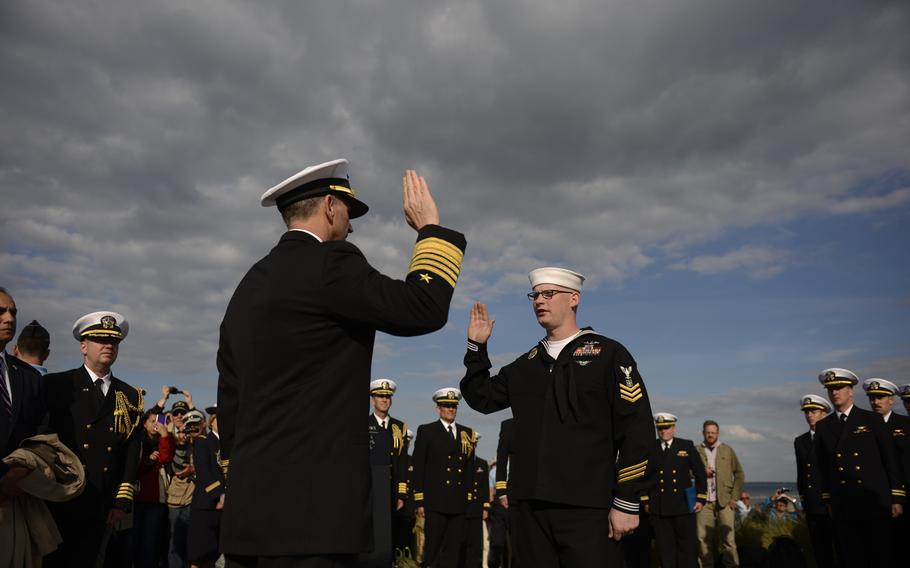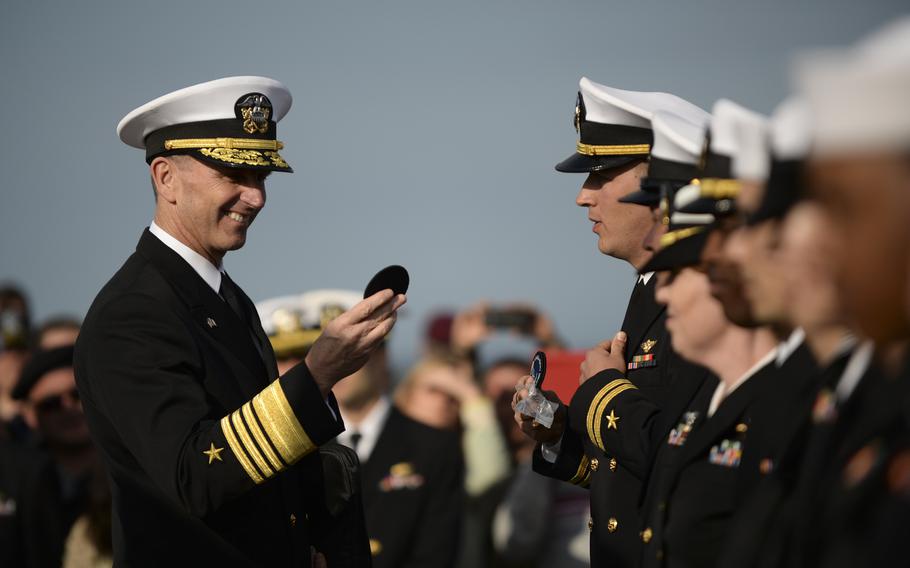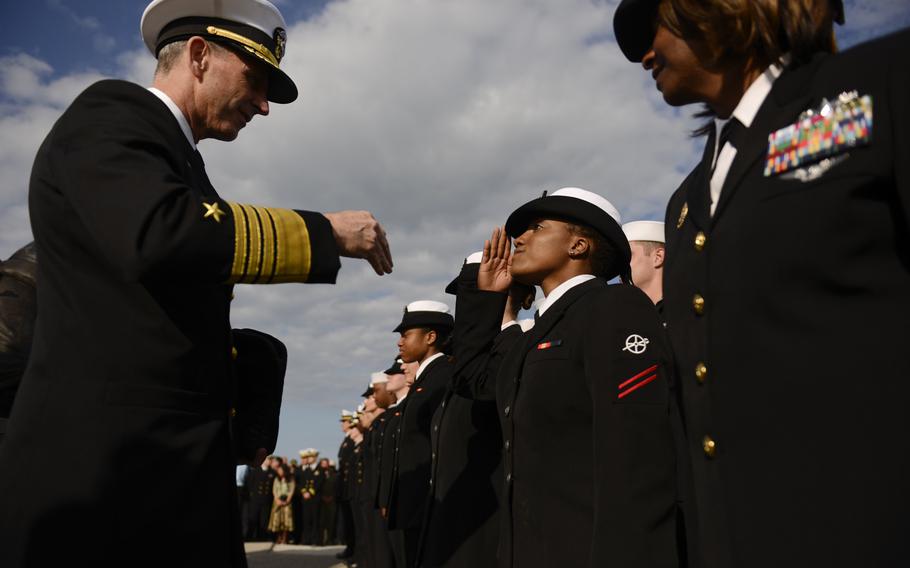 UTAH BEACH, France — A U.S. Navy warship on its way to support U.S. and NATO operations in the Baltics has stopped in Normandy to help commemorate the 70th anniversary of D-Day amid tension over Russia's actions in eastern Europe.
Navy Chief of Operations Adm. Jonathan Greenert, who visited the Navy's memorial here Thursday to place a wreath and re-enlist a sailor from the USS Oscar Austin before taking part in a ceremony nearby, said remembrances of D-Day put focus on the importance of coalitions.
"Today, we call it the North Atlantic Treaty Organization," Greenert said in a brief interview.
"We're standing here today; it could be a very different situation both in continental Europe and around the world," Greenert said. "Those that went before us, that's our legacy, our heritage, our history."
Exactly 70 years ago Friday, U.S. and Allied forces landed on Normandy's beaches in the largest amphibious assault the world has ever seen.
"Imagine as we look out here, 1,000 ships spread across the horizon and 4,000 landing craft," Greenert said.
The landings were a success and put the U.S. and its allies on a path to defeating Nazi Germany 11 months later along with the Soviet Union, which battled Germany from the east.
Standing a few hundred meters from where the waters of the English Channel lapped the Normandy shore at Utah Beach, Petty Officer 1st Class James Jansma said the "thought is always there" that he might one day have his own D-Day.
Jansma, a 12-year veteran from Grand Rapids, Michigan, was re-enlisted by Greenert for six more years. He's heading out with the crew of the Austin, a destroyer, and said the lessons of the men who fought at Normandy 70 years ago should not be forgotten.
"The courage it takes to stand up and say, 'Evil cannot endure,' has to be continued through all generations," Jansma said.
millham.mathew@stripes.com Twitter: @mattmillham
---
---
---
---