DOD names two Baumholder soldiers killed in Afghanistan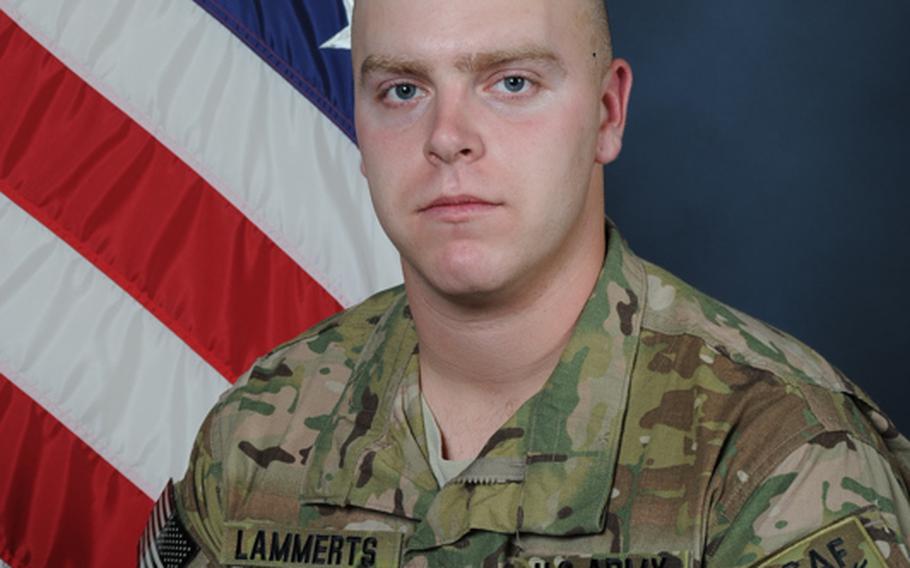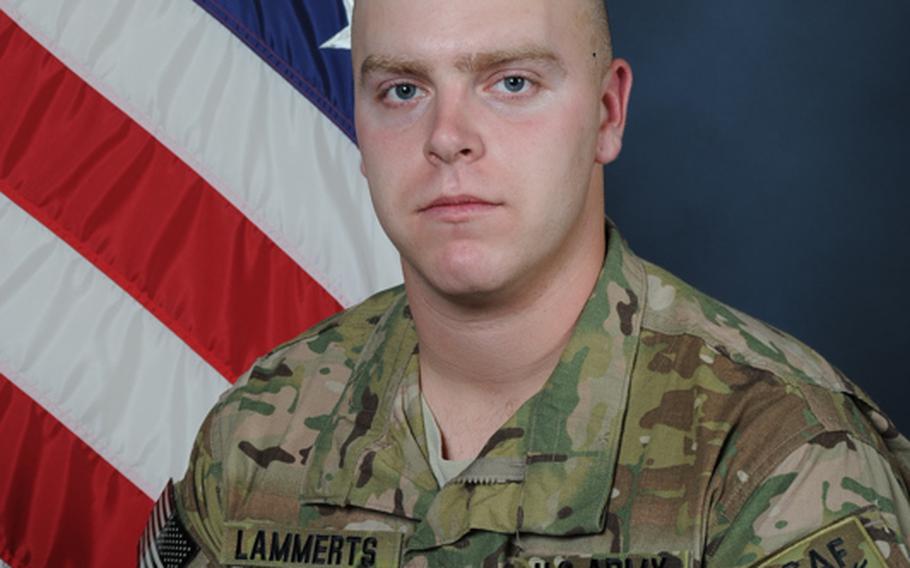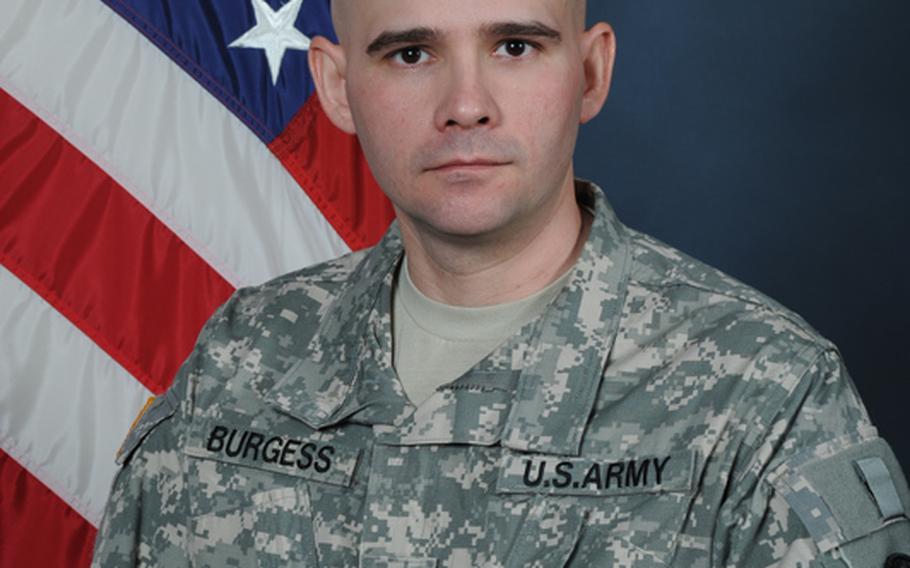 The Department of Defense announced late Tuesday the identities of two soldiers who were killed in Afghanistan.
Sgt. Scott H. Burgess, 32, of Franklin, Texas, and Sgt. Michael S. Lammerts, 26, of Tonawanda, N.Y., died Monday of wounds suffered from small-arms fire in Faryab province. Both were assigned to the 1st Battalion, 84th Field Artillery Regiment, 170th Infantry Brigade Combat Team, out of Baumholder, Germany.
They are the only casualties of the brigade so far during this deployment, which began in January and February, said Capt. Jeremy Mack, a unit spokesman. No other soldiers were wounded in the attack.
Burgess and Lammerts had been deployed for about 45 days, said Capt. Christopher Swickard, a company commander who is acting public affairs officer for the rear detachment.
The attack took place at a checkpoint in Maymana district, the capital of Faryab province. The soldiers were on guard duty outside of a "key leader engagement" with Afghan forces, according to news reports.
The provincial deputy governor, Abdul Sattar Bariz, told The New York Times that the pair were shot by one of the Afghan police. The shooter fled, according to NATO's International Security Assistance Force. The shooting is under investigation.
Lammerts' father, Robert, told WKBW.com that Army officials told him Tuesday afternoon his son was killed during a small-arms attack with insurgents while protecting a company leader. Robert Lammerts was told that his son died outside a hospital in Maymana City, Afghanistan.
"I think it's about time that we bring our kids home and stop fighting over there," he said.
Lammerts had served two tours in Iraq, according to The Associated Press. He leaves behind a wife and two young children, AP reported.
There was no other information available on Burgess.
A memorial service is scheduled for April 13 at 11 a.m. at Chapel One on Smith Barracks in Baumholder.
The Associated Press and WKBW.com contributed to this story.