Deaths of 20-year-old airmen found in Spangdahlem dorm room were accidental and drug-related, OSI says
by
Jennifer H. Svan
May 1, 2020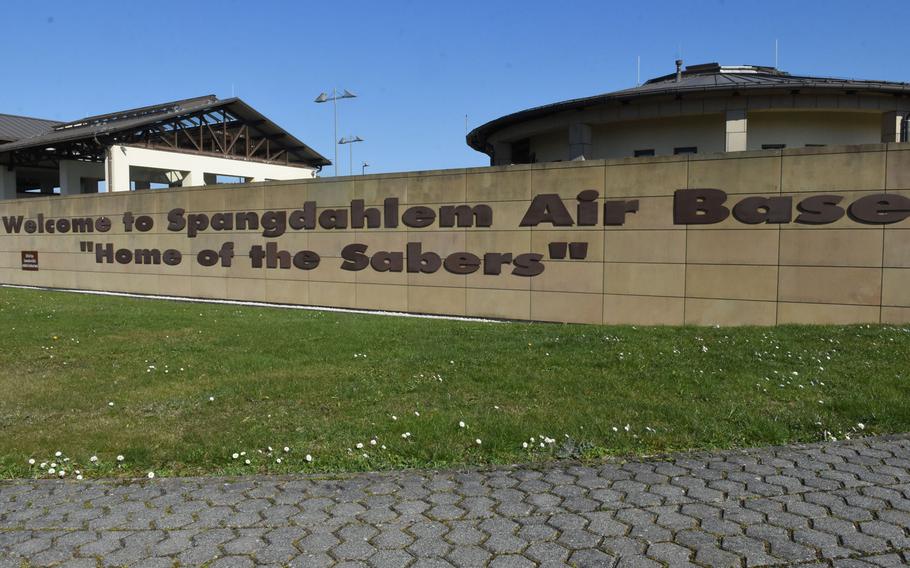 KAISERSLAUTERN, Germany — Two young airmen who were found unresponsive in a dormitory room on Spangdahlem Air Base earlier this year had a toxic combination of drugs in their systems and died accidentally, the Air Force Office of Special Investigations said.
A preliminary investigation found that airmen first class Xavier-Malik Leaphart and Aziess Whitehurst, both 20, died from "multiple drug toxicity," Linda Card, a spokeswoman for the Quantico, Va.-based OSI, said in an email Wednesday following a Stars and Stripes query.
Both deaths were ruled accidental, she said, citing information included in autopsies and death certificates.
Investigators are still determining how and where Leaphart and Whitehurst got the drugs that led to their deaths, and whether anyone else was involved, Card said.
Investigators have "no definitive timeline" for completing their work, which is continuing in spite of the coronavirus pandemic, she said.
"There are still many, many unanswered questions that have to be answered … before this investigation can be closed," she said.
Leaphart and Whitehurst were pronounced dead by emergency responders around 20 minutes after they were found in a dormitory room on the evening of Jan. 9.
Both were assigned to the 52nd Aircraft Maintenance Squadron as armament system technicians, said Capt. Erin Recanzone, a base spokeswoman.
Wing commander Col. David Epperson said Friday that the loss of an airman "is always deeply felt" across the wing, "regardless of the cause of death."
"While we do not condone the decisions of these airmen that led to their deaths, their absence here is still felt," Epperson said in a statement sent to Stars and Stripes. "My heart goes out to the friends and family members who I know are still feeling that loss as well."
Whitehurst was born in Garden City, Kan., and moved to Sierra Vista, Ariz., where he graduated high school in 2018. He left for Air Force basic training in December of that year, a post on his Twitter feed said.
Prior to joining the Air Force, he volunteered at a local church, played basketball and helped coach a city league team to a championship, his obituary said.
"Anyone who knows Aziess knows he is full of love and life," it said.
He is survived by his parents, Davin and Maria Whitehurst, and a large extended family.
Leaphart was from Lithonia, Ga., according to an online obituary.
"He was amazing, even when small," his school bus driver, Doreen Braswell, wrote on a memorial page. "He was part of so many great memories ..."
Leaphart joined the Air Force in November 2018, a month before Whitehurst. He is survived by his father, Malik Muhammad, and mother, Pamela Leaphart.
svan.jennifer@stripes.com Twitter: @stripesktown
---
---
---