Cyber defense, military medicine among aid for Iraq in new NATO plan
by
John Vandiver
July 31, 2015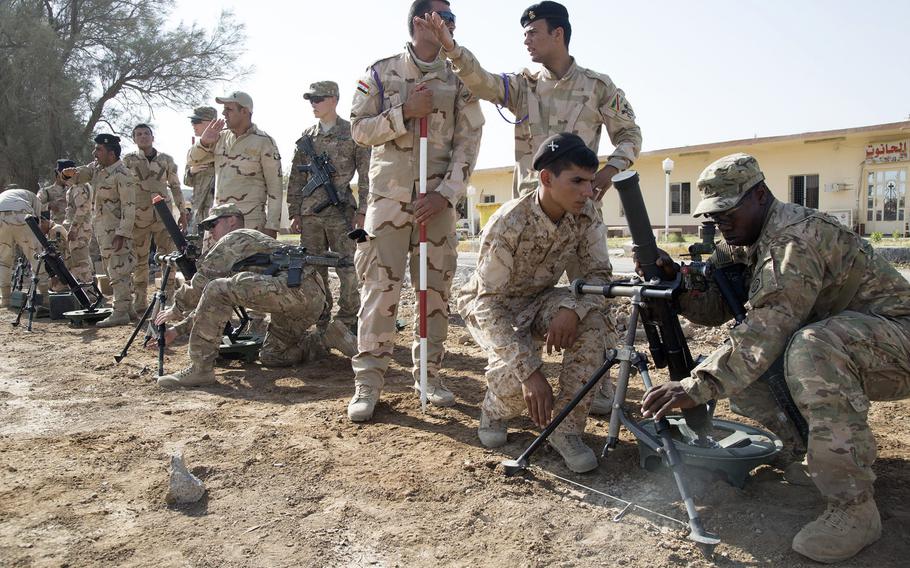 NATO agreed on Friday to launch a military assistance program for Iraq involving a range of training measures to help the country as it fights Islamic State militants.
The aid package, agreed to by the alliance's top decision-making body, the North Atlantic Council, targets seven key areas.
The training program, which answers a request for help from Iraq, will be carried out in Turkey and Jordan, according to NATO.
Details still must be worked out, but the areas of focus are: advice on security sector reform; countering improvised explosive devices, explosive ordnance disposal and de-mining; civil military planning; cyber defense; military medicine and medical assistance; military training; and civil emergency planning.
"It will help strengthen the country's security and defense sector by providing support in areas where NATO is best-placed to add value," said NATO Secretary General Jens Stoltenberg in a statement.
The NATO-led program is intended to complement efforts by the U.S.-led coalition against the Islamic State group, which include airstrikes and training.
The aerial bombing campaign against the militants in Iraq has been going on for one year. While U.S. officials have stated the effort has killed thousands of enemy fighters and hindered the group's ability to hold territory, there is little sign that the Islamic State is significantly weaker than it was at the start of the campaign against it.
Meanwhile, hundreds of U.S. troops in Iraq have been focused on trying to strengthen an Iraqi military that has struggled to counter Islamic State fighters' aggressive moves.
NATO's announcement that it too will lend training support stops short of any direct combat role. The alliance maintained a small training mission in Iraq from 2006 to 2011, tasked with advising Iraqi commanders at or above battalion level. Its 130 members were withdrawn after the the alliance failed to secure legal immunity for them after 2011 — the same issue that torpedoed plans to keep a U.S. military presence in the country.