Coronavirus test kits expected at Aviano 'as early as next week'
---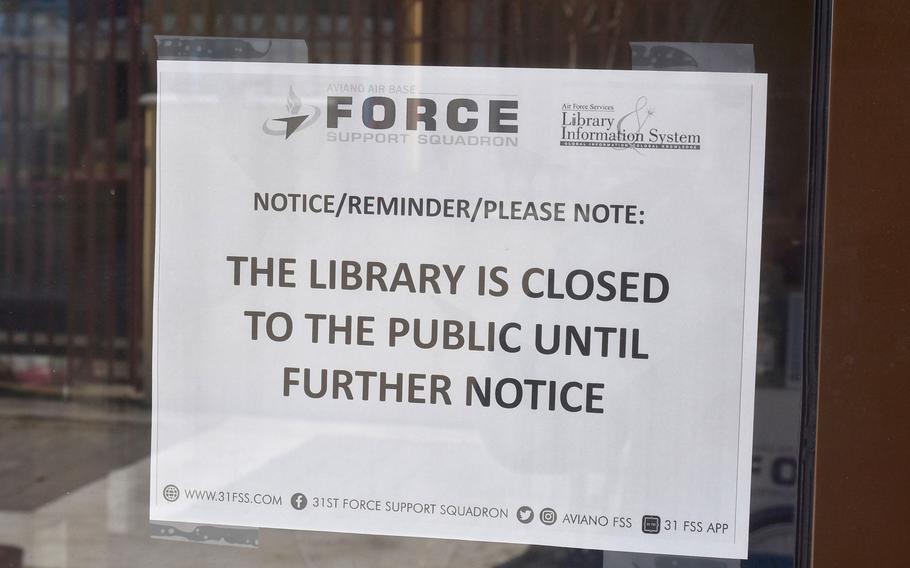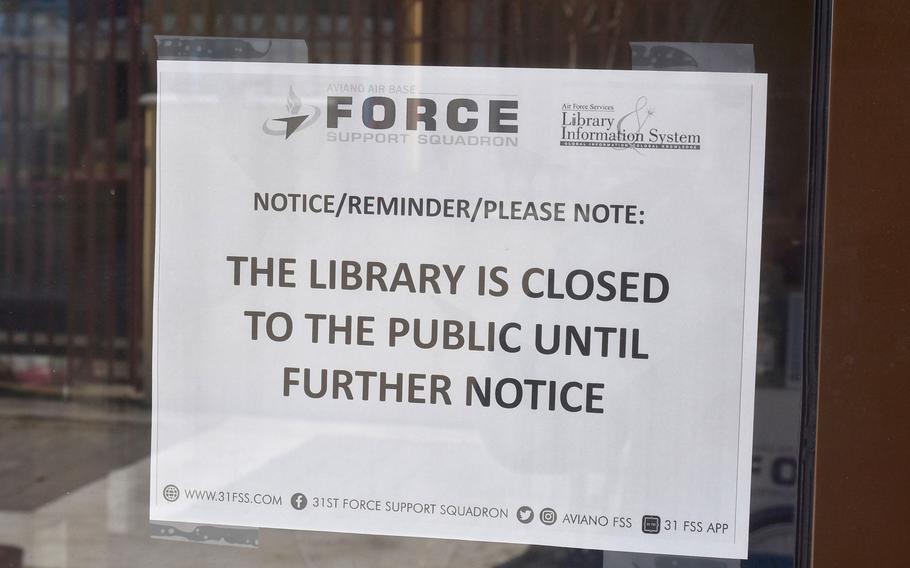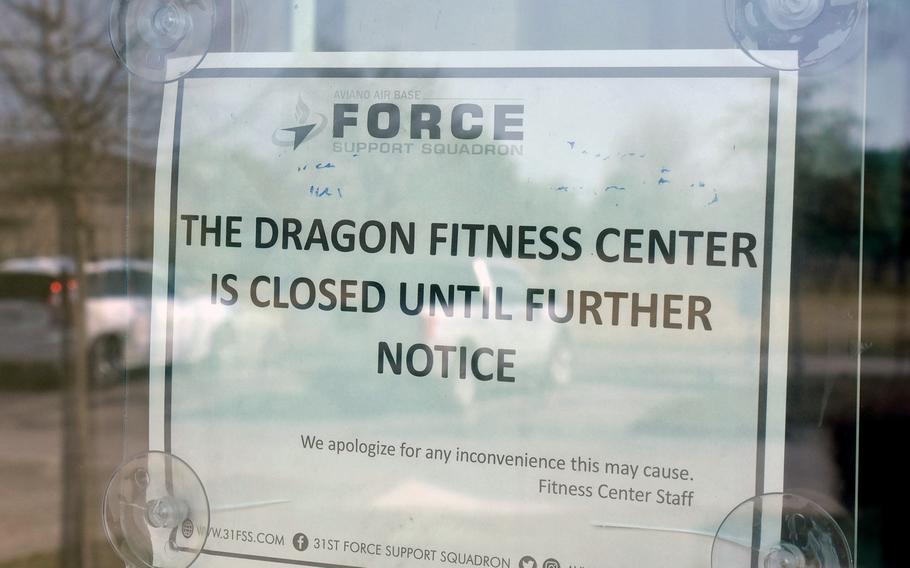 AVIANO AIR BASE, Italy – The 31st Fighter Wing should soon be able to test for the coronavirus on base, officials said at a virtual town hall meeting.
Test kits could arrive as early as next week, Lt. Col. Mark Dudley said Tuesday evening at the fifth town hall meeting Aviano has organized since Jan. 31, when Italy declared a health emergency over the coronavirus.
• See more coronavirus coverage from Stars and Stripes.
"We're looking forward to having that capability locally," Dudley said. Until the test kits arrive at the base in northern Italy – the hardest-hit area of the country, which has the second highest death toll from COVID-19 after China – on-base personnel have had to go to the hospital in Udine, about 44 miles away, to be tested, or have test kits sent to Landstuhl, Germany for analysis.
So far, no one at Aviano has tested positive for the virus, but 134 base personnel were quarantined or confined to their homes last week when they showed symptoms of COVID-19, the disease the virus causes.
Tests sent to Landstuhl Regional Medical Center came back negative for most of the isolated personnel at Aviano, but the results of several tests have not yet been received, Dudley said at an earlier town hall.
Italian Prime Minister Giuseppe Conte imposed sweeping restrictions on movement and public gatherings around the country of 60 million as the government struggled to stop the spread of the virus.
As of Tuesday, 631 people in Italy have died of COVID-19 and more than 10,000 have been diagnosed with the coronavirus. Only one American service member, a sailor in Naples, has tested positive for the virus. He was staying at home and anyone he has had close contact with is being monitored, officials said.
The Italian health ministry has said four of the 116 cases in the Friuli Venezia-Giulia region were in the province of Pordenone, where Aviano is located. Other Italian provinces with U.S. bases are Vicenza, which as of Tuesday had 73 positive cases, Naples and Pisa, with 61 positive diagnoses each, and Catania, where 35 tests have come back positive.
The Air Force, Army and Navy are all doing their part to combat the virus. Schools at most U.S. bases have been ordered to remain closed until at least April 3, in line with closures at Italian schools, and teachers at Aviano were told Tuesday to start working from home.
Base personnel have also been told to work from home if they're able to. Those who have to travel to the base for work can download authorization documents online.
Police will be checking that travelers have official documents authorizing travel, and anyone found to have falsified an authorization or without one could face up to three months in jail or a fine of $225, Italian officials have warned. Travel for work is allowed under the restrictions, though. People can also travel to buy groceries, for family reasons that cannot be postponed, or to seek health care.
The commissary and base exchange at Aviano remain open and are stocked with supplies, officials at the town hall said.
The food court has changed its hours from 6 a.m. to 6 p.m. to mirror restrictions placed on Italian restaurants during the health emergency. The base chapel is open, but services have been canceled.
Permanent changes of station and deployment at Aviano remain on schedule, although some could be delayed because fewer flights are taking off and arriving at area airports, said Lt. Col. Matthew Lund, the wing's staff judge advocate.
But one facility that has fallen victim to the virus was the base gym. That was not to say that PT tests have been canceled or delayed, though, the officials at the town hall said. They will continue, and airmen were encouraged to jog, bike, hike or otherwise keep in shape at home and on base.
---
---
---
---