Video | gallery
Competitive spirits shine through at rainy European golf tournament
---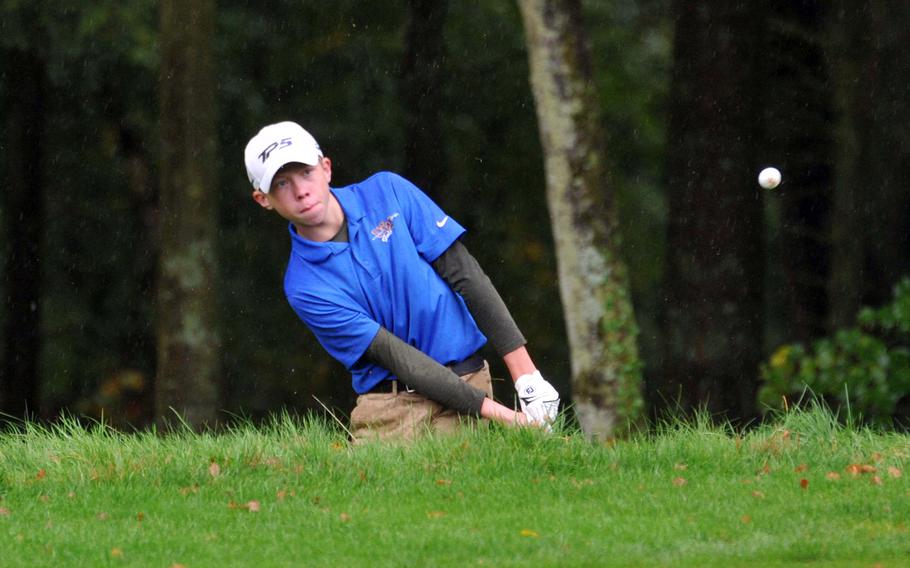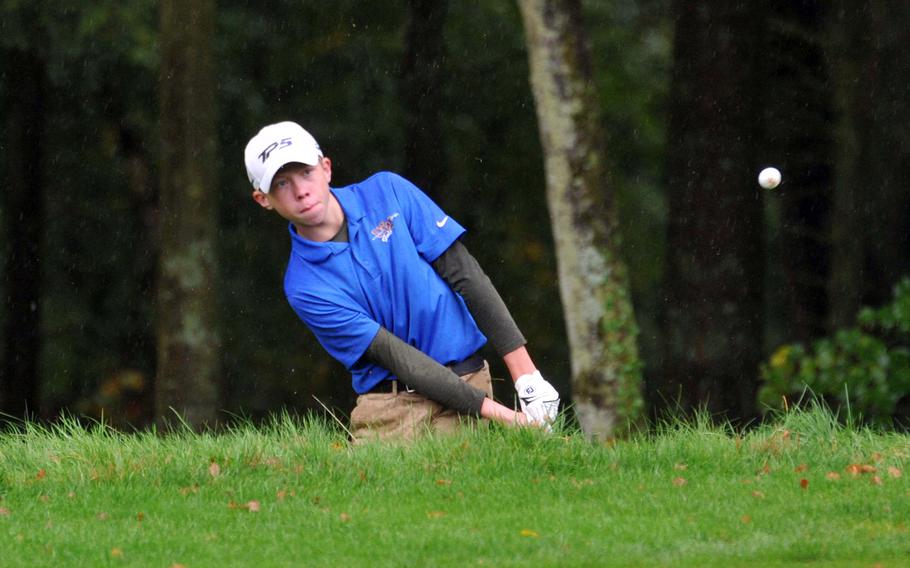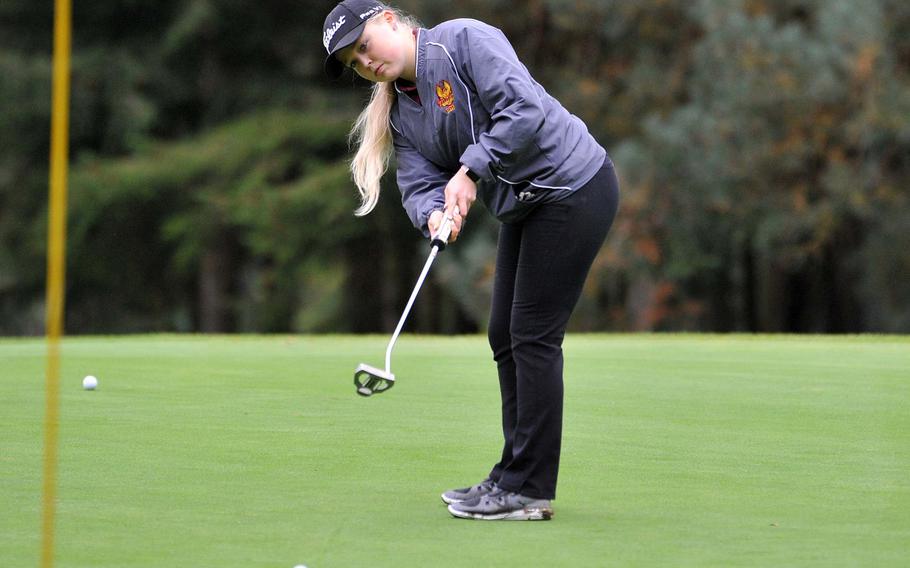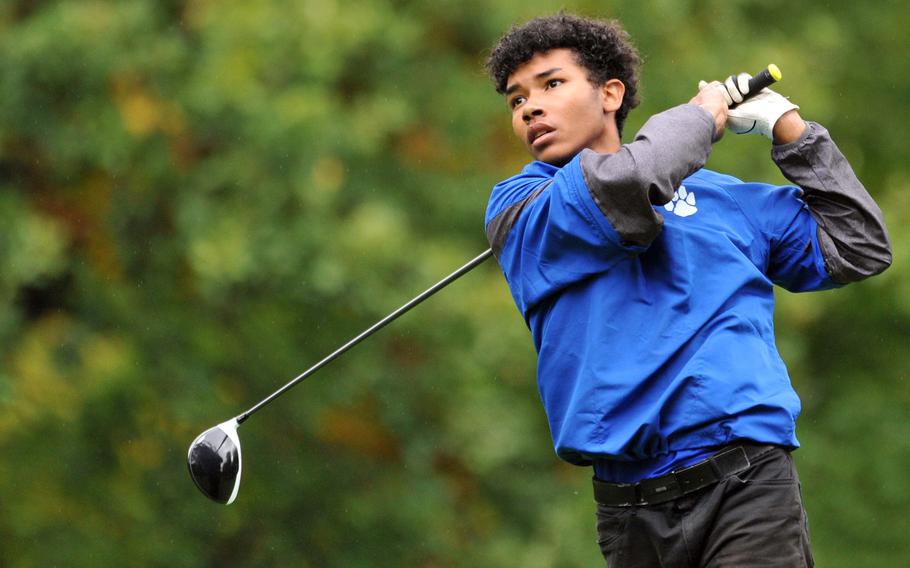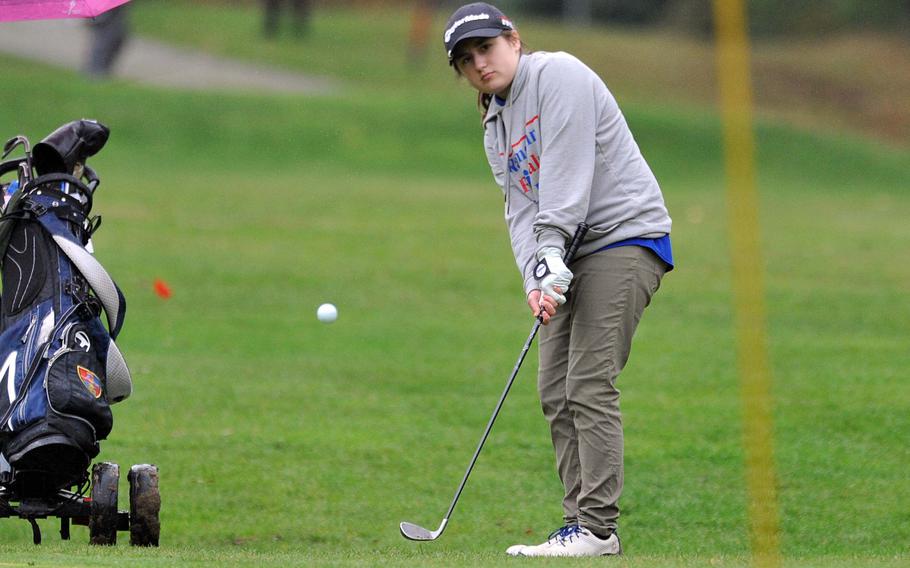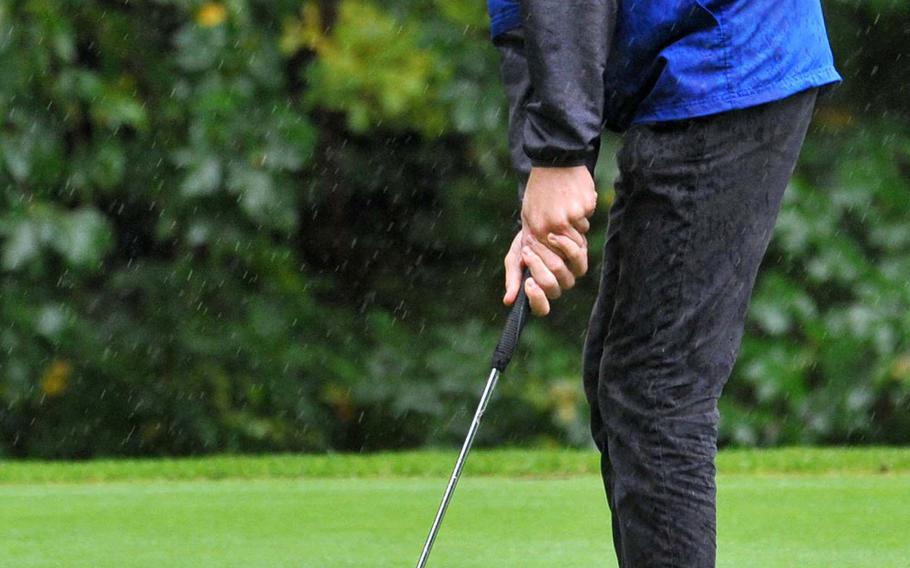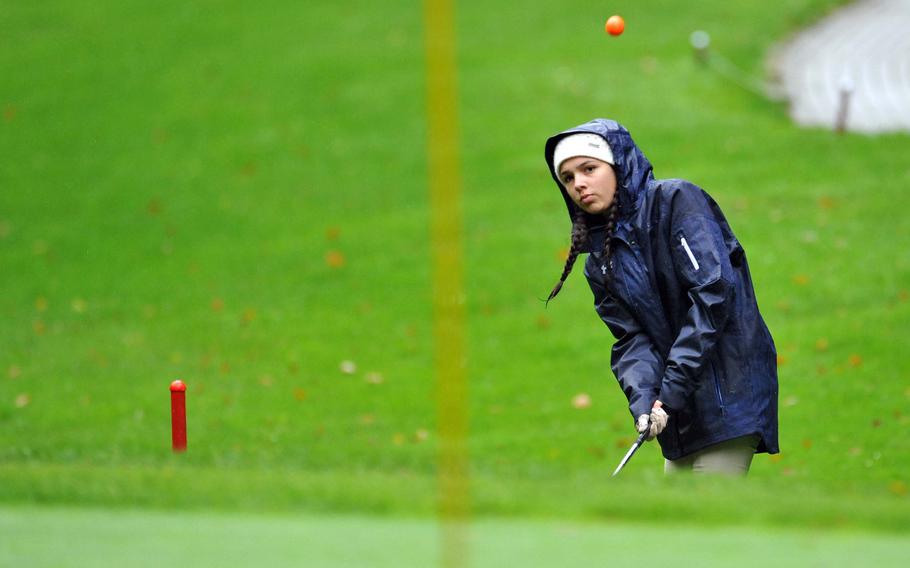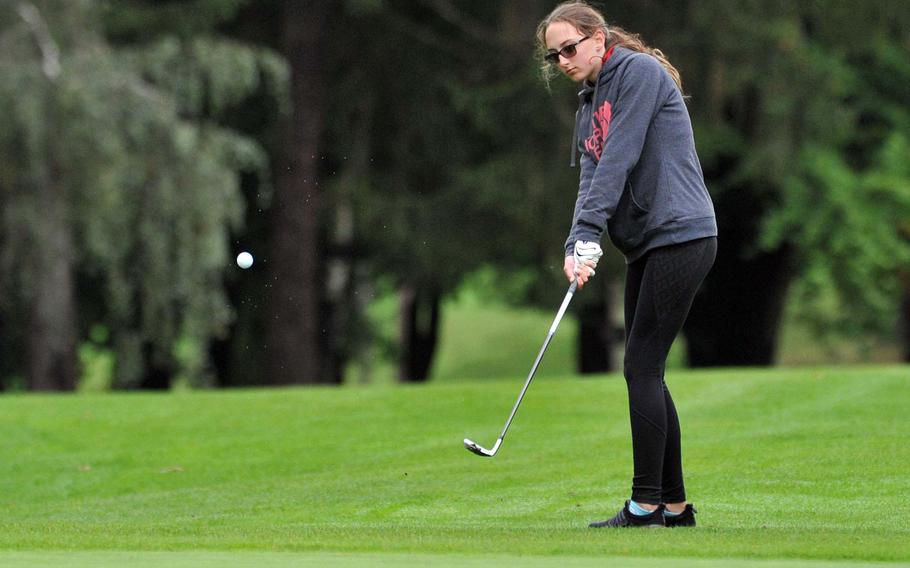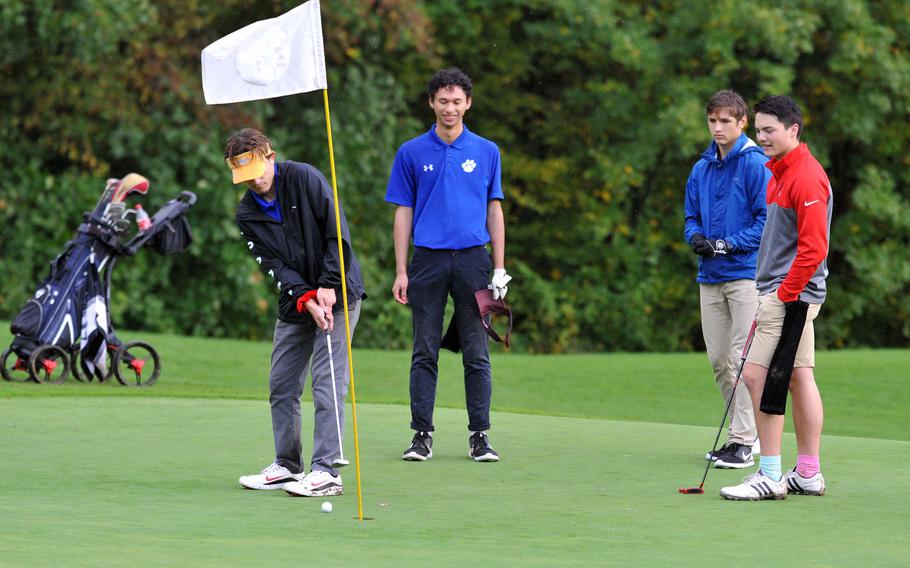 WIESBADEN, Germany — The rain set in about halfway through Wednesday's opening round of the 2019 DODEA-Europe good championship tournament, turning an already sluggish day on the links into a full-on slog.
Inclement weather threatened all morning as the boys and girls players embarked on a methodical circuit around a Rheinblick Golf Course already saturated with the rainwater of preceding days. The steady gloominess gave way to a regulation downpour soon after the leading foursomes had made their turn to the second set of nine holes.
The golfers admitted that the conditions had a real impact on their games.
"I think most of it was mental," Ramstein junior Micah Webb said. "It kind of messes with your head."
But Webb, one of two Royals in Wednesday's top foursome as the school defends its European team title, ended up in a good place both psychologically and statistically.
"I made a plan of what I was going to do and I stuck to it," said Webb, who fulfilled his goal of cracking the top three at the midway point. "I got right where I wanted to be...I was happy."
Wiesbaden contender Clayton Shenk was dealing with the pressure of his DODEA-Europe postseason debut along with the suboptimal conditions. But the Warrior freshman persevered, producing a modified Stableford score of 39 points that landed him atop the leaderboard entering Thursday's final 18 holes.
"I guess the weather did kind of affect me," Shenk said. "But there's always going to be weather. So you just have to learn to fight through it."
Shenk produced one of the day's signature highlights, placing his approach shot on the final hole within four feet of the hole and capping his round with a birdie putt he hopes provides "a good boost for tomorrow."
The freshman frontrunner will need more of that to hold off the field. Ramstein's Ben Todman, the tournament's top returning performer after a third-place showing a year ago, is lurking just two points off the pace at the midway point of the tournament, while teammate Webb is just three points behind. Vilseck's Rian Ritter played his way up from the tournament's fourth group with a strong 31-point showing. On the girls side, returning contenders Anniston Fees of Vilseck and Harley Parks of Ramstein resumed what Fees called a "super-friendly" rivalry after battling for third place a year ago. Fees turned in a 19 and Parks posted 16 points on Wednesday to set up Thursday's battle for the individual title.
"Whoever wins, wins," Fees said. "It'll be fun."
While she faced the same cloudy adversity as anyone else on the course Wednesday, Fees responded by radiating positivity.
"It's raining, it's wet, it's hard to grip your club. Nothing goes quite right." Fees said. "We kept our heads on straight and did the best with what we had.
"I just kept smiling."
broome.gregory@stripes.com Twitter: @broomestripes
---
---
---
---