Civilian Army employee in Germany tests positive for coronavirus
---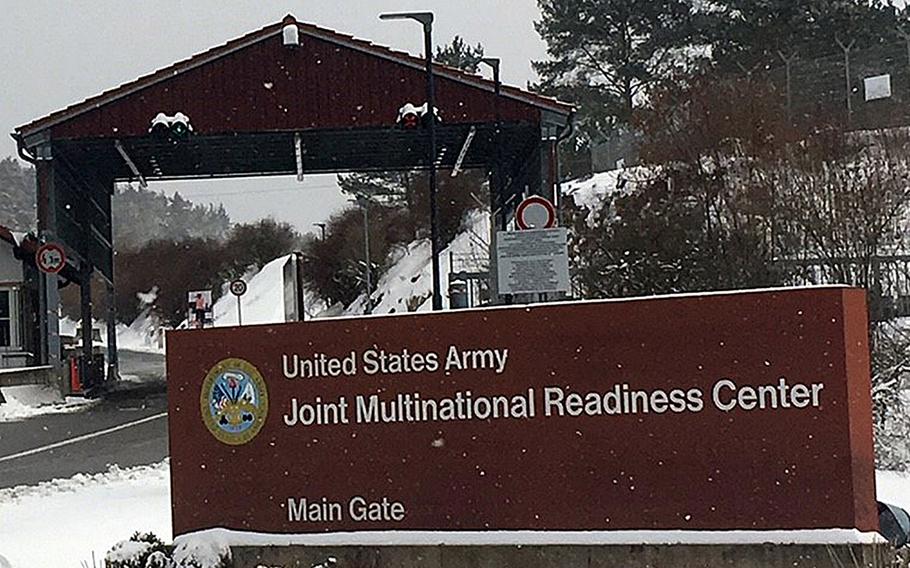 • See more coronavirus coverage here.
GRAFENWOEHR, Germany ― A civilian German employee of the Army in Bavaria has tested positive for the coronavirus, officials said Wednesday.
The employee, who works in the directorate of emergency services, is being treated at a German medical facility, U.S. Army Garrison Bavaria said in a statement.
The employee works in Hohenfels, USAG Bavaria spokesman Nathan Van Schaik said.
The Army is trying to trace people with whom the employee may have had contact, the statement said.
"Our priority is to maintain the health and safety of our personnel and family members, while implementing protective measures and continuing to work with our host nation partners on prevention of spread," said garrison commander Col. Adam Boyd.
USAG Bavaria has advised base personnel to take precautionary measures to prevent the spread of the virus, including social distancing ― standing at least 6 feet away from other people in public and avoiding large public gatherings, including meetings at work ― frequent and thorough handwashing, and self-isolation where necessary.
The top Army general in Europe, Lt. Gen. Christopher Cavoli, and several of his staff are in self-quarantine after possibly being exposed to the virus during a meeting Friday at U.S. Army Europe headquarters in Wiesbaden.
Only one U.S. service member in Europe ― a sailor in Naples ― has tested positive for the virus.
---
---
---
---