GALLERY
Children collect candy-filled Easter eggs at Ramstein
by
Michael B. Keller
April 15, 2017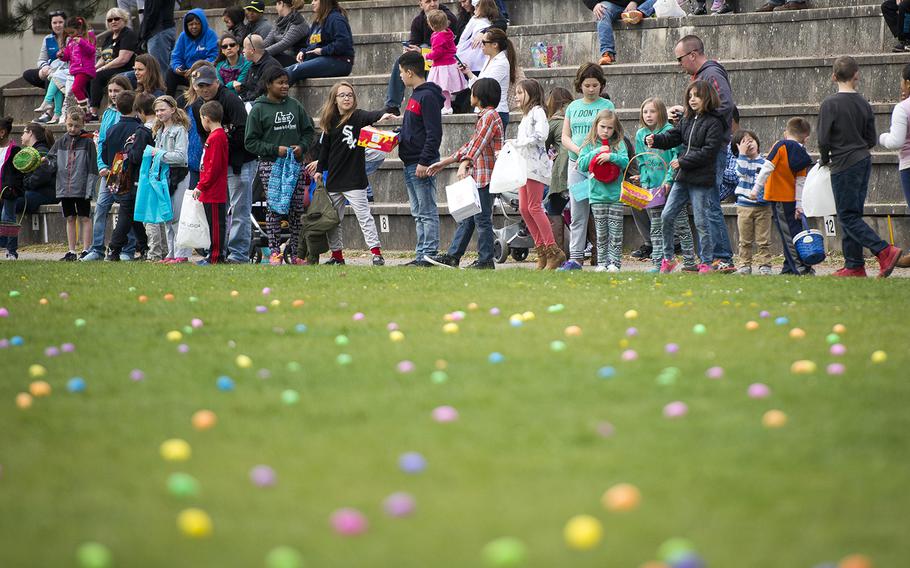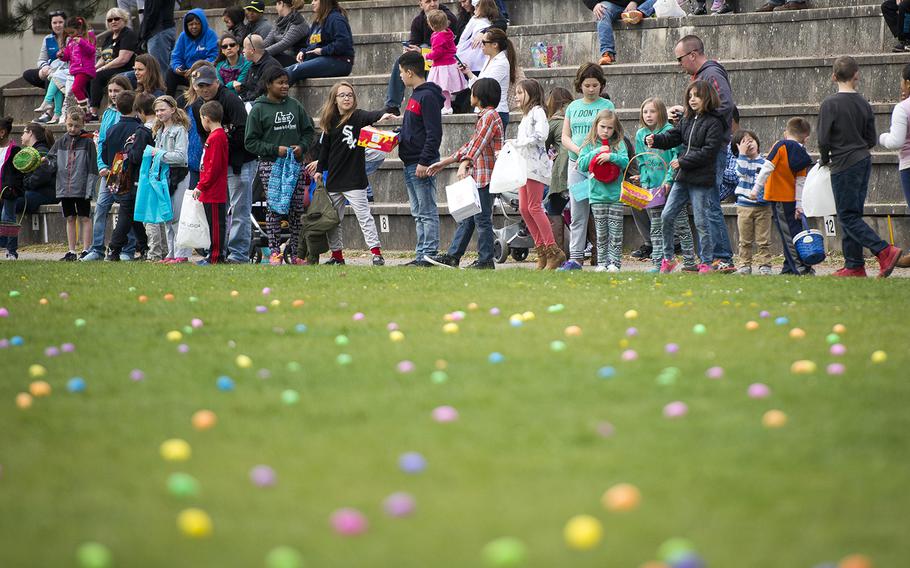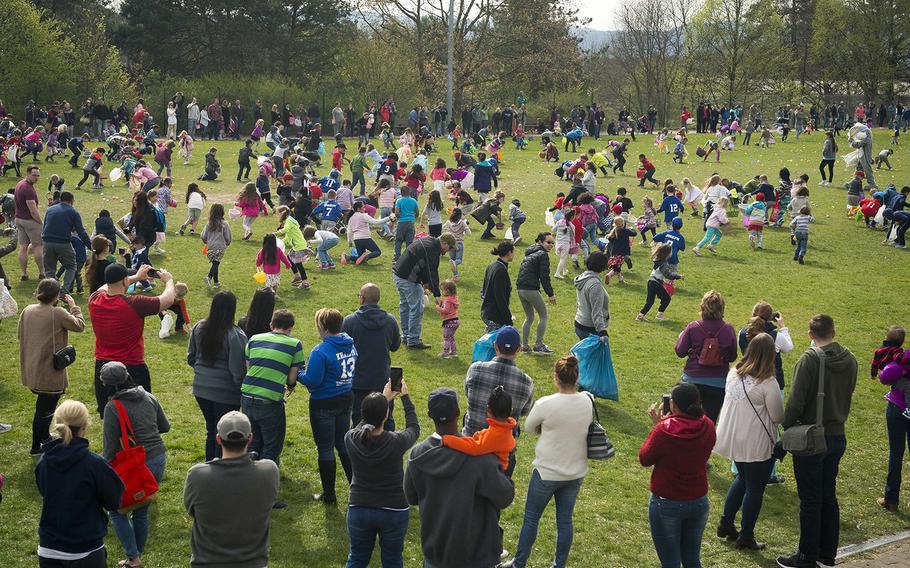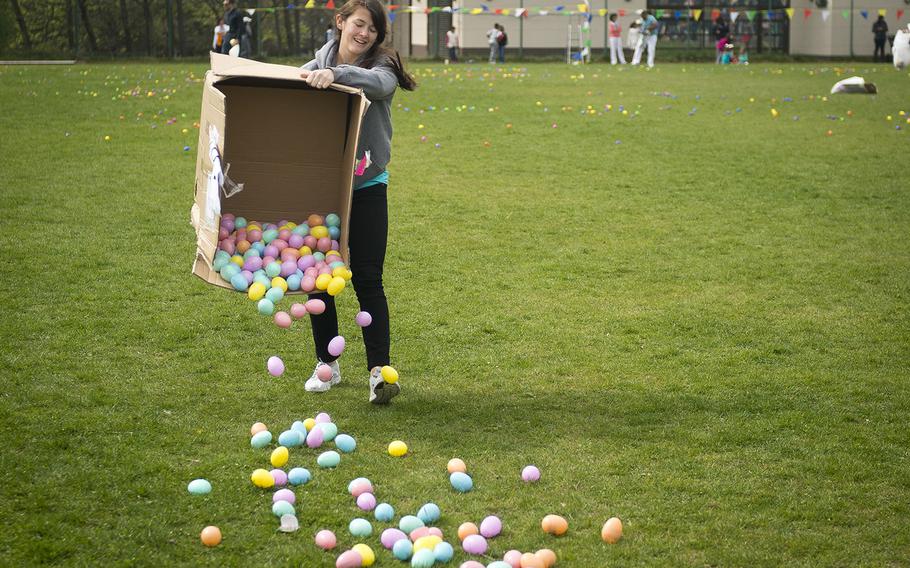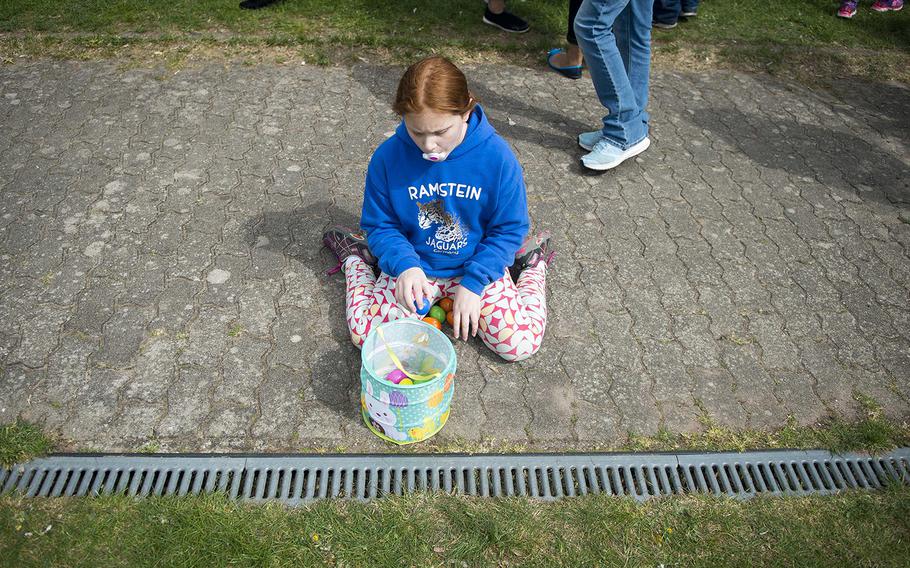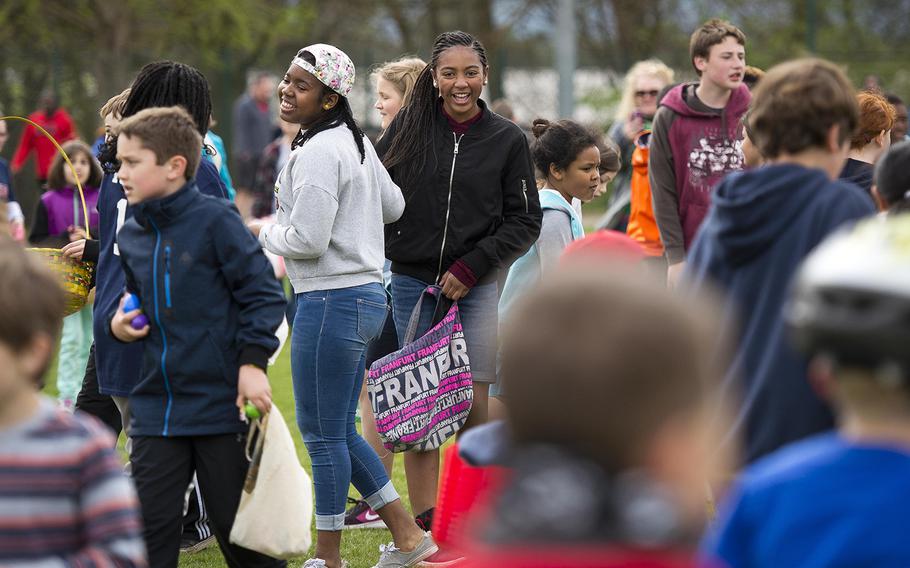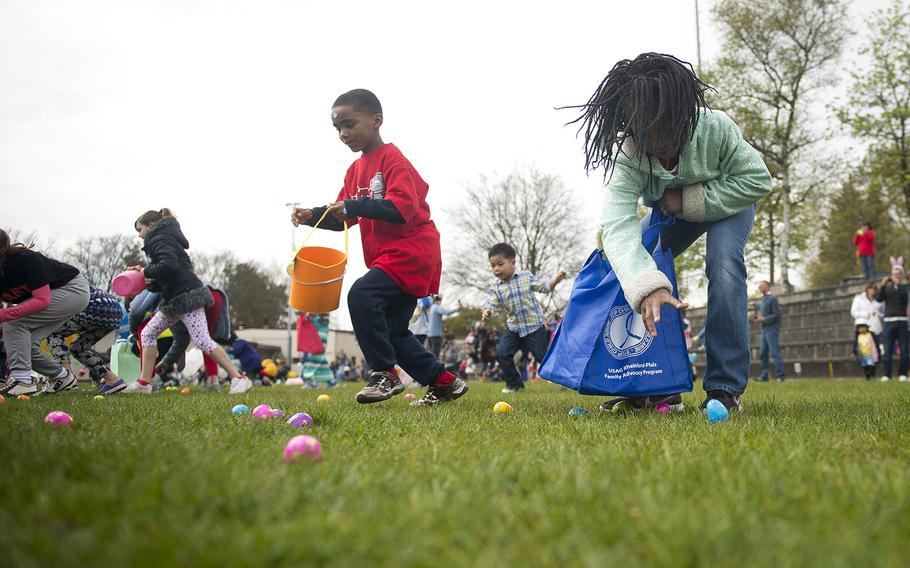 RAMSTEIN AIR BASE, Germany – The 86th Force Support Squadron Youth Programs hosted the annual Easter Egg Hunt at Ramstein Air Base's Donnelly Park on Saturday.
Hundreds of children up to 12 years old collected plastic eggs filled with candy, toys and tickets that could be turned in for bigger prizes.
Personnel from the 86th FSS Youth Programs and base volunteers also held an egg hunt at Vogelweh's youth center baseball field.