Carrier USS Theodore Roosevelt enters Europe on way to Middle East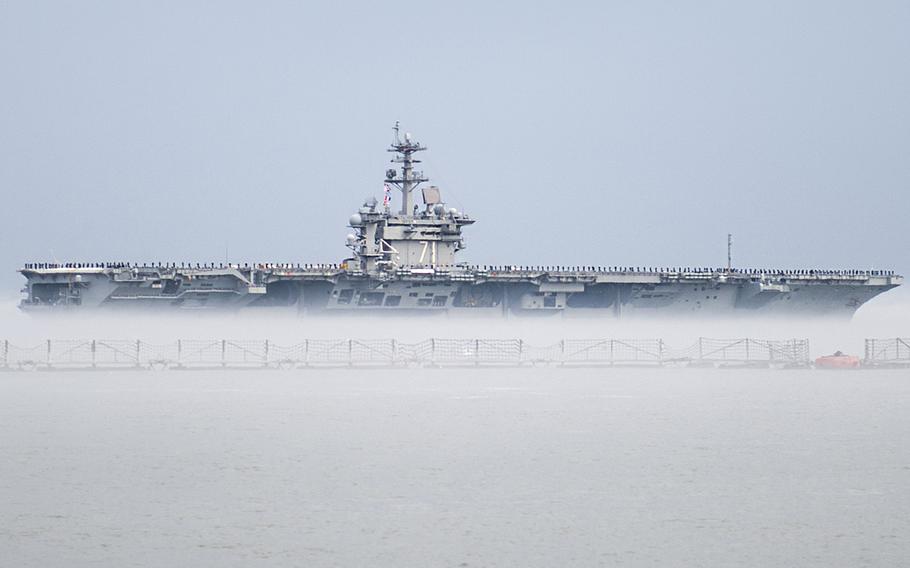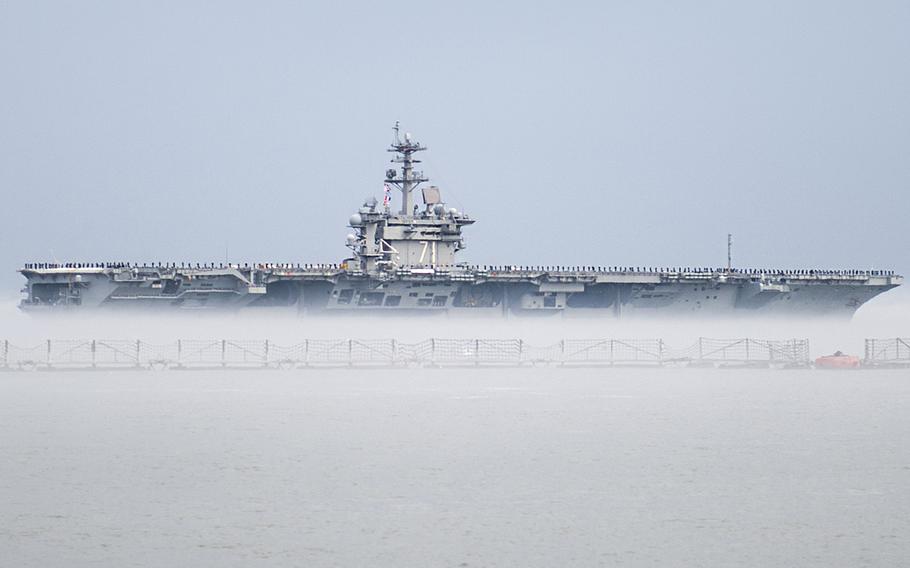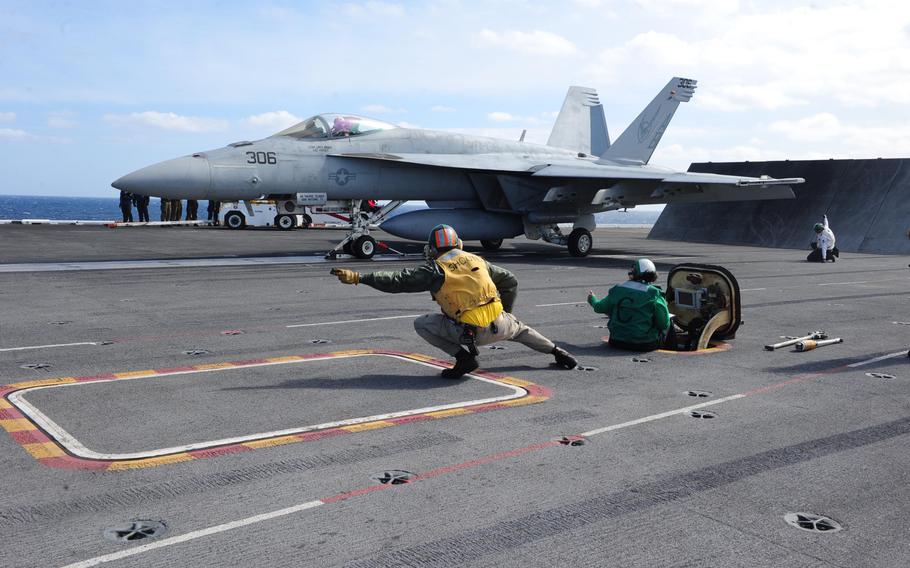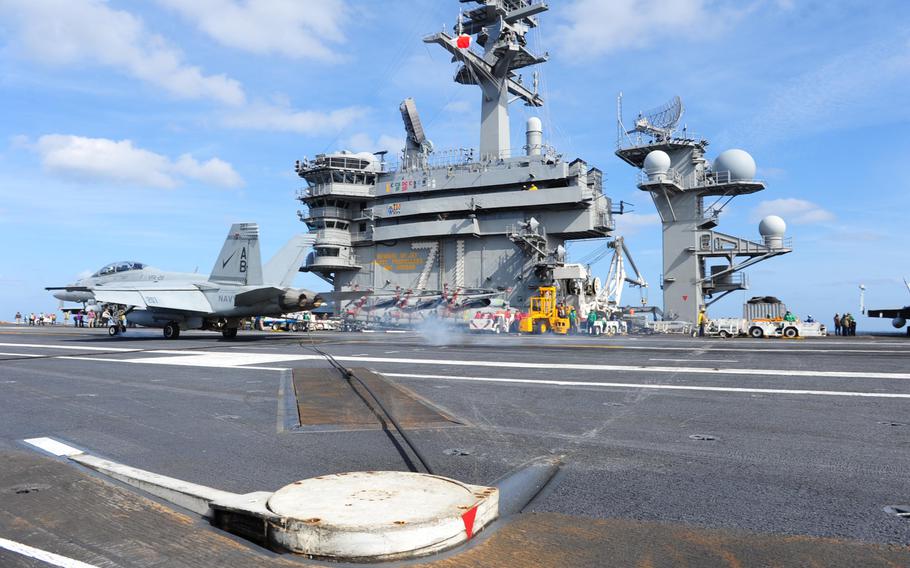 NAPLES, Italy — The aircraft carrier USS Theodore Roosevelt entered Navy 6th Fleet waters in Europe on Monday for operations on its way to the Middle East.
The Roosevelt heads a carrier strike group that comprises five ships and more than 6,000 sailors and Marines. The group departed the East Coast last week for an anticipated eight-month deployment. It is expected to relieve the USS Carl Vinson strike group, currently conducting airstrikes against the Islamic State group in Iraq and Syria.
The Roosevelt will end its tour in its new home station of San Diego, part of a three-carrier shift to bring the USS George Washington back from the Pacific for nuclear refueling.
The Roosevelt will take the place of the USS Ronald Reagan, which is currently based in San Diego but will steam to Yokosuka, Japan, this summer to replace the George Washington. The original Reagan crew will bring the Washington stateside for its overhaul and then rotate onto the Roosevelt in San Diego.
The rare crew shift has already inspired a "Three Presidents" logo, designed by a Reagan crewmember.
In Europe, the Roosevelt will work with partner nations, conducting maritime security operations and making port visits.
Carrier Air Wing 1 out of Virginia Beach is embarked on the Roosevelt. The other ships of the strike group are the guided-missile cruiser USS Normandy and guided-missile destroyers USS Farragut, USS Forrest Sherman and USS Winston S. Churchill.
The Navy's latest airborne early warning aircraft is making its maiden deployment as part of the cruise. Five E-2D Advanced Hawkeyes, which use radar and electronic surveillance to provide a picture of a carrier's operating area, are assigned to VAW 125, an early warning squadron attached to Carrier Air Wing 1. The new aircraft has a more powerful radar than its predecessor, the E-2C.