Can you take the dog for a walk during the shutdown in Italy? Yes. No. Maybe.
---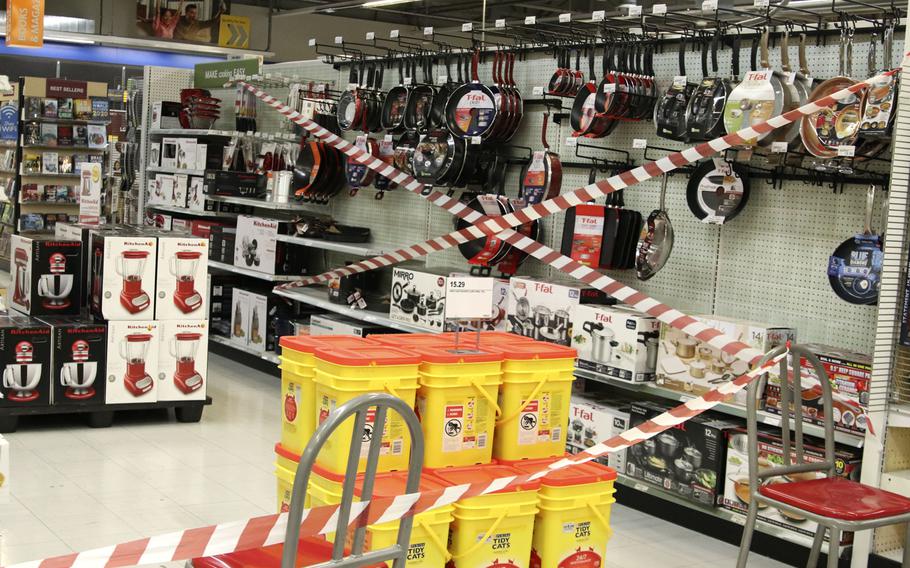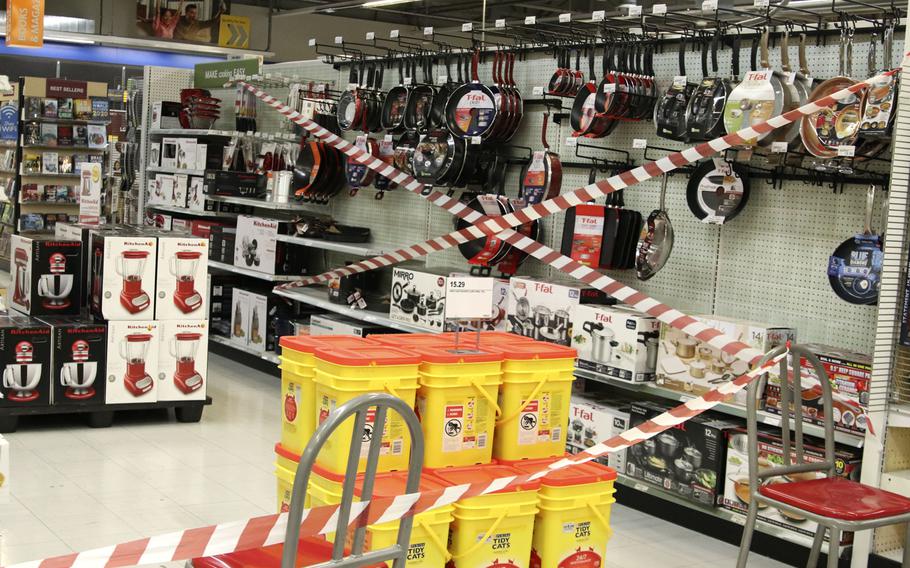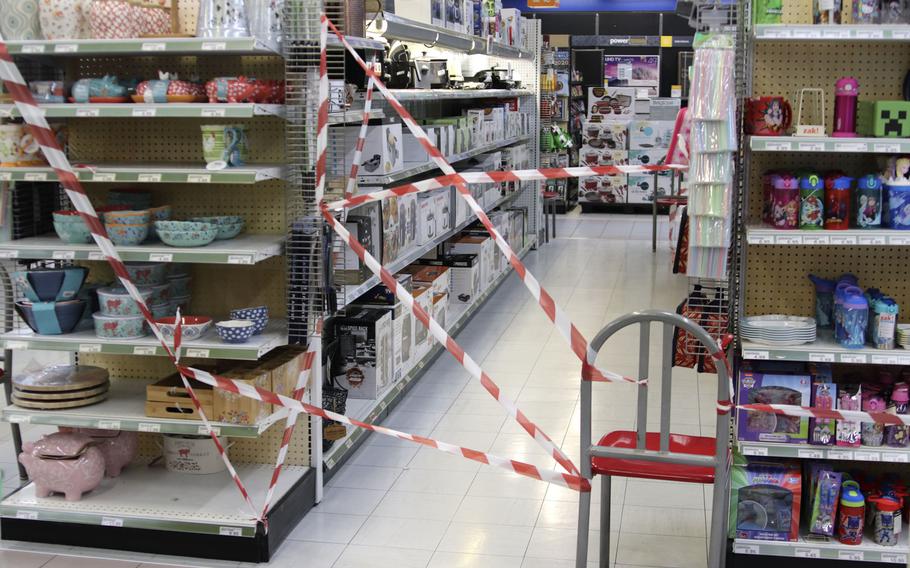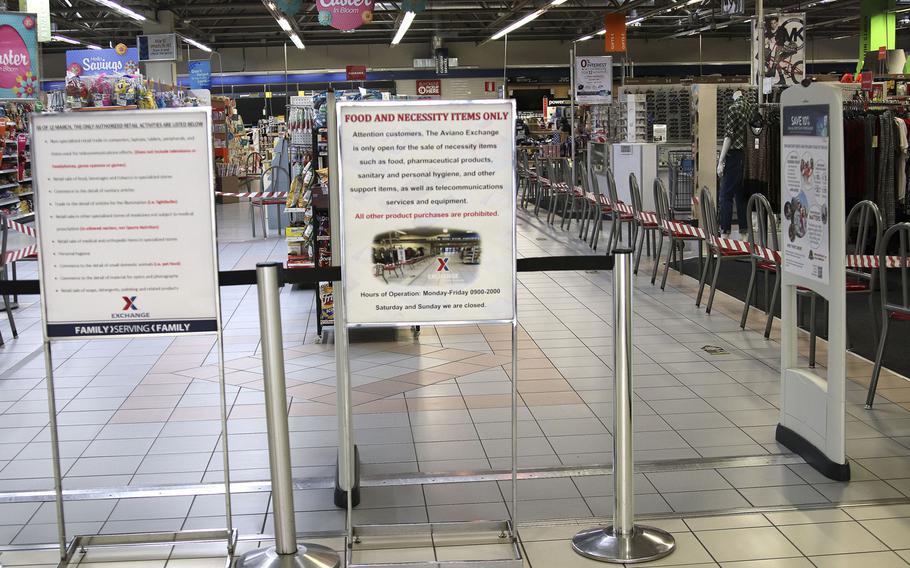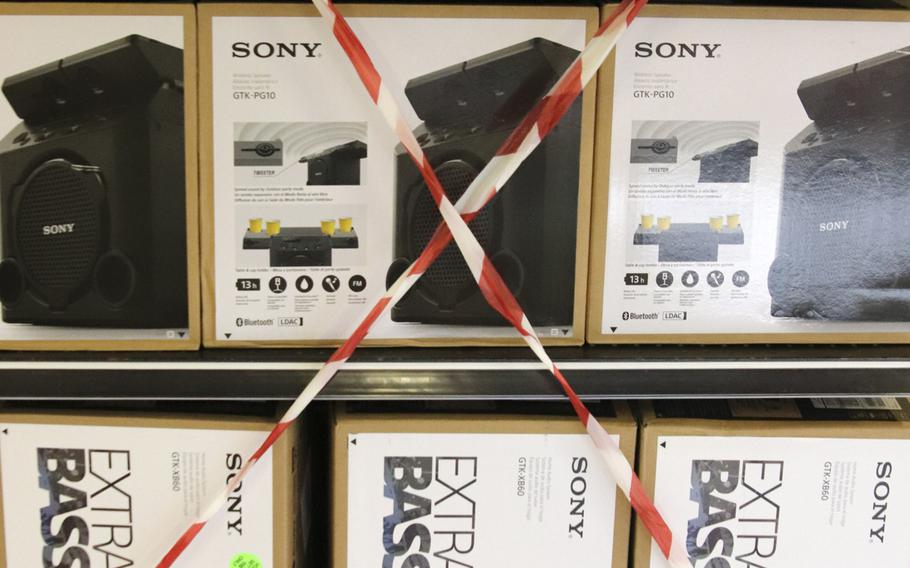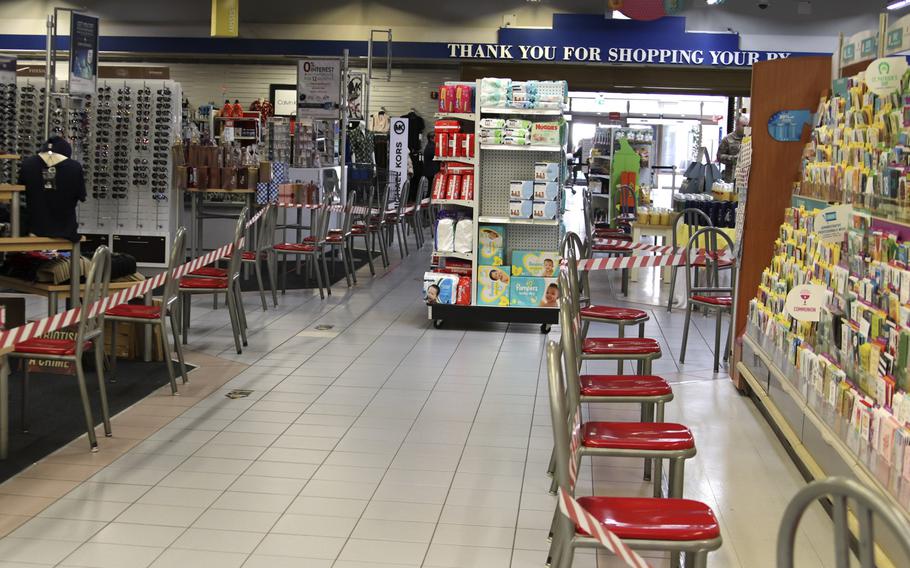 • Stars and Stripes is making this story and other coverage of the coronavirus pandemic available free of charge. See other stories here, and sign up for our daily coronavirus newsletter here.
AVIANO AIR BASE, Italy — In a near-empty theater, speaker after speaker went up to the podium, provided an update and then took a seat until it was their turn to do the same all over again.
Aviano held the seventh in a series of near-daily virtual town halls Tuesday to address the coronavirus. And judging by the scope and amount of questions posted on Facebook, people who live and work on base can't get enough of the online briefings.
A big question: Is it OK to take your kids or dog for a walk?
The basic answer to that question is yes, said Lt. Col. Matthew Lund, the base's staff judge advocate. The Italian government has said so. It's also not requiring people to carry travel authorization forms while doing so.
But local governments have the right to add more restrictions to a sometimes dizzying array of national decrees, Lund said in response to a follow-up question during the Facebook Live event.
"It is quite possible that police in your area have been instructed to enforce a higher level of restriction," he said. And with Americans at Aviano spread out among dozens of local communities, it's likely there won't be a single answer for everyone.
That's far from the only question that's kept base personnel in a constant back-and-forth with local Italian authorities and higher headquarters.
Why can't AAFES sell clothes and household goods if large Italian outlets that sell more than groceries can? How are those with young children and deployed military spouses supposed to run essential errands if they're under movement restrictions? How are those transiting in and out of the base supposed to ship or receive household goods or vehicles?
But the lead item at Tuesday's meeting was the confirmation that Aviano has had its first positive test for coronavirus. The spouse of a civilian employee was being treated at the hospital in Pordenone. Her spouse was at home under quarantine, officials said.
The couple had "minimal contact with other individuals — both off and on base …" and it's believed that everyone they've interacted with has been contacted, said Col. Richard Woodruff, commander of the 31st Medical Group. No one else is showing any symptoms.
Answering another popular question, Woodruff said the base won't likely be able to test for the virus until mid-April. When it does get test kits, it's unlikely that everyone will be tested, he said. Anyone who meets the criteria set out by the Centers for Disease Control and Prevention for coronavirus testing will be tested, he said, and their tests will be sent to Landstuhl Regional Medical Center in Germany or Italian facilities for analysis.
Europe is the epicenter of the global coronavirus pandemic, and Italy — specifically the north of the country — has the highest number of cases and deaths from the virus on the Continent. As of Tuesday, 31,506 people in Italy had tested positive for coronavirus since the outbreak began in the country in late January. Just over 2,500 have died and 2,941 have recovered.
By far, most of the deaths and infections in Italy were in Lombardy, where 16,220 people have tested positive for the virus and 1,640 have died. The region that Aviano is in has had 394 positive cases and 30 deaths, according to data on the Italian health ministry's website.
Facebook comments during and after the town hall sped by in a blur. Many asked questions that had been addressed multiple times. Some had very specific concerns that might only apply to them. Others were much broader. The base responded to many. Others following the town hall also offered responses, sometimes with useful information, sometimes not.
Arguments started.
"I think we're all stressed right now," Lund said, addressing a question about police enforcement. Listeners should put themselves in the shoes of Italian policemen who are enforcing ever-changing rules they probably don't fully understand, he said, trying to defuse the tensions.
Meanwhile, the next town hall and a barrage of new questions aren't far away.
---
---
---
---