British family calls for return of American diplomat's wife suspected of killing teen
---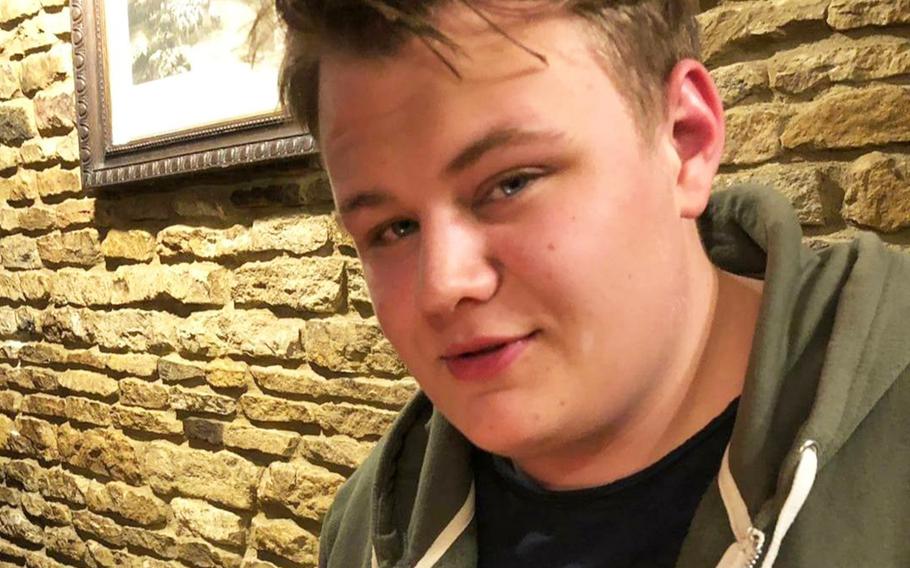 MILDENHALL, England — The parents of a British teenager who died in a head-on collision outside a U.S. military communications hub in England are calling for the return of an American diplomat's wife who police said was behind the wheel of the car that killed him.
"We're all broken, we're just utterly shocked and appalled that someone is allowed to get on a plane and avoid our justice system," Charlotte Charles, the mother of 19-year-old Harry Dunn, who was killed in August outside RAF Croughton, told Sky News on Monday.
A woman identified in the British media as 42-year-old Anne Sacoolas left England and returned to the U.S. after police said she was a suspect in the fatal accident near the base, about a 1½-hour drive northwest of London. The British military base near Oxford is home to a signals intelligence station operated by the U.S. Air Force and houses State Department employees.
A U.S. Embassy official in London confirmed that the woman and her family had returned to the U.S., but declined to name her "out of privacy and security concerns."
"We express our deepest sympathies and offer condolences to the family of the deceased in this tragic traffic accident," said Matt Goshko, an Embassy spokesman.
The incident has prompted the British public to take to social media, tweeting to President Donald Trump with demands of "#justice4harry" and tagging Sacoolas's name. Dunn's parents want her to face trial in Britain, they've said.
Sky News, the BBC and several other media outlets named Sacoolas. British newspaper the Telegraph said she had only been in the country for three weeks before the accident occurred. After the crash, she "got out of the car and admitted liability," the newspaper reported.
The American was driving the wrong way on the road when the crash occurred, Northamptonshire police claimed. After meeting with her and her legal advisers, investigators had sought to have her diplomatic immunity waived to allow them to proceed with the investigation, police officials told Stars and Stripes on Monday.
"We were aware that diplomatic immunity had been raised as an issue, and we then made immediate application for a waiver in order for us to undertake further investigations and an interview," said police superintendent Sarah Johnson.
The Embassy declined the waiver, she said.
Such requests are given "intense attention at senior levels and are considered carefully, given the global impact such decisions carry," Goshko said. "Immunity is rarely waived."
---
---
---
---