Bomber pilot takes command of US air operations for Europe and Africa
by
Jennifer H. Svan
July 2, 2015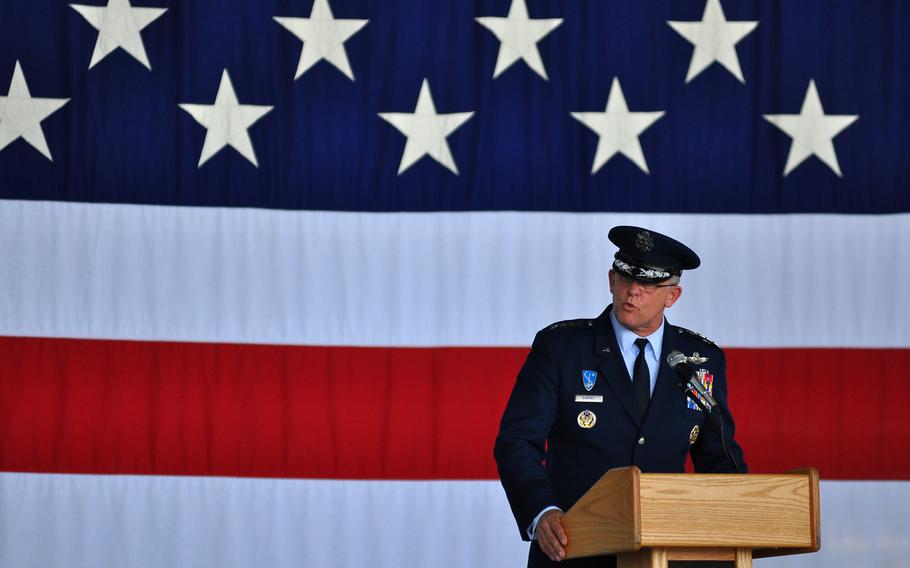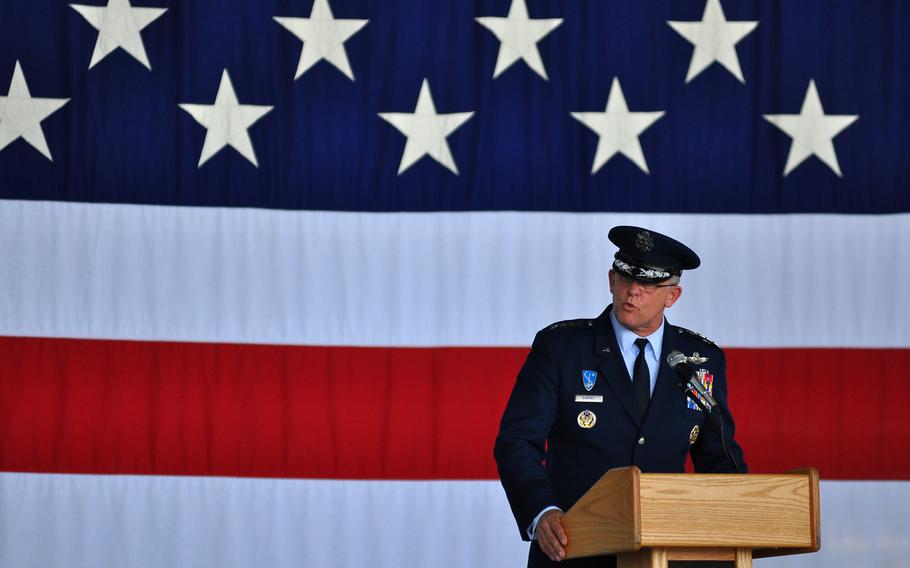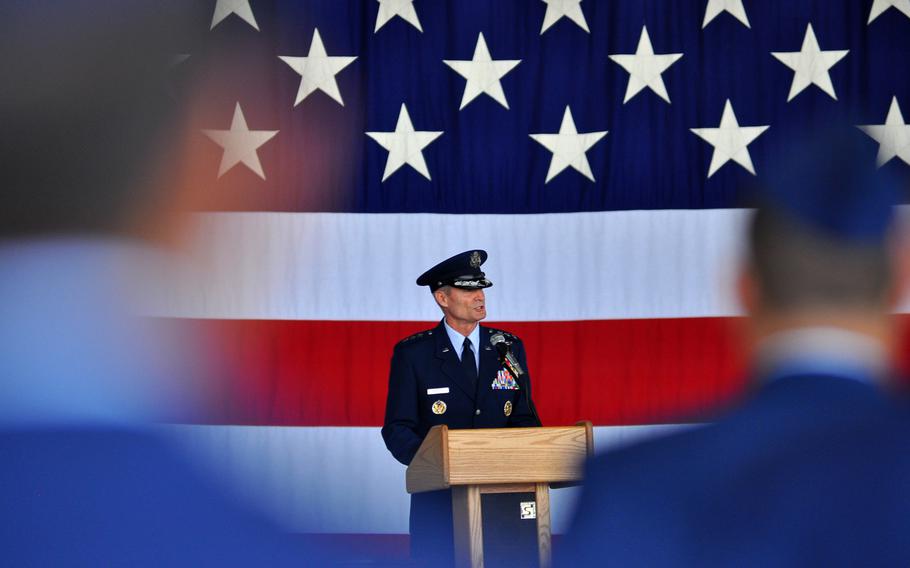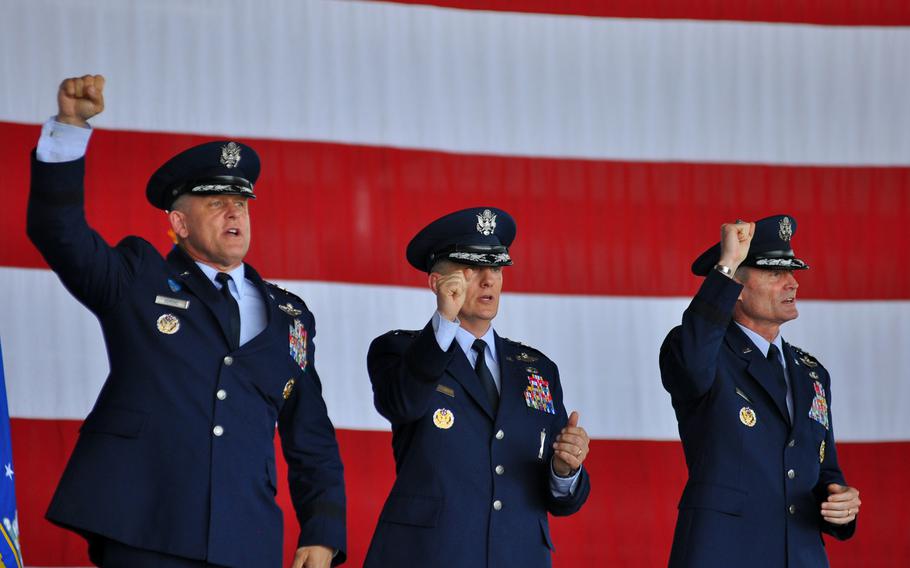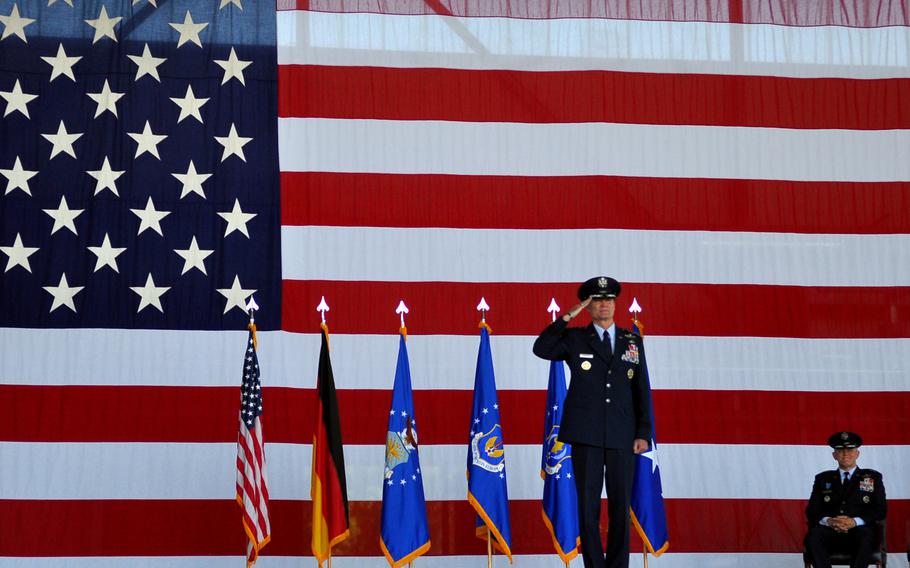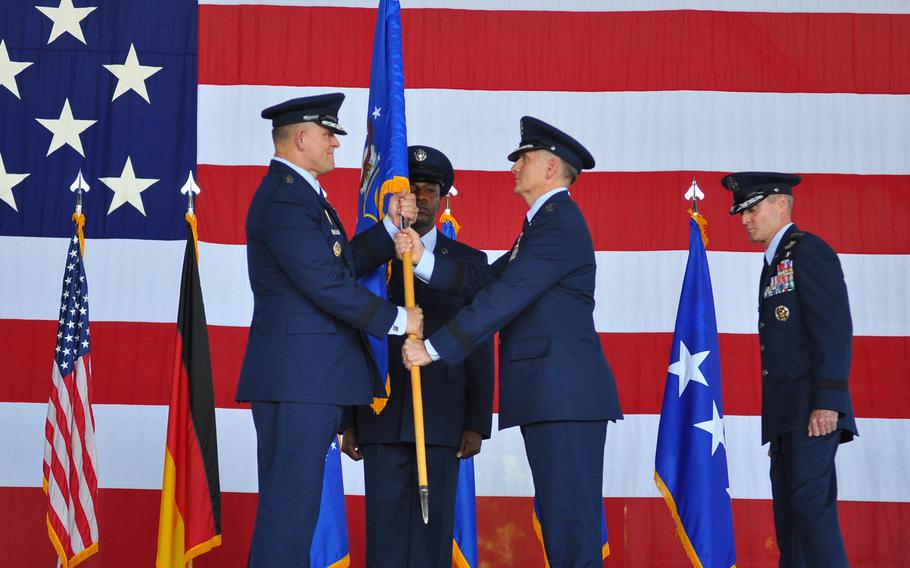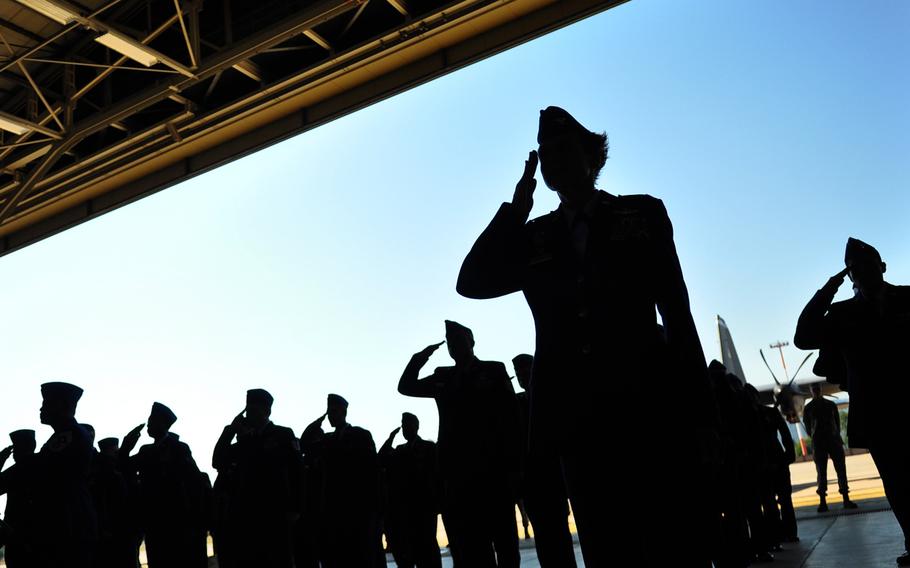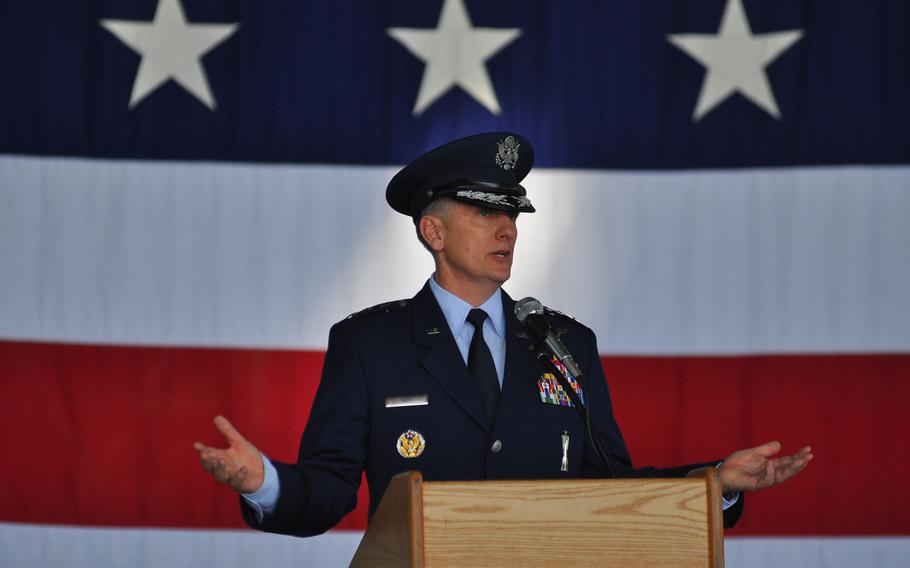 RAMSTEIN AIR BASE, Germany — Bomber pilot Lt. Gen. Timothy M. Ray took the controls of the 3rd Air Force at a change-of-command ceremony Thursday, pledging his "utmost leadership" to the approximately 33,000 airmen in his new command.
Ray succeeds Lt. Gen. Darryl L. Roberson, who is leaving to oversee the Air Education and Training Command at Joint Base San Antonio-Randolph in Texas.
Roberson held the lead job of the 3rd Air Force and 17th Air Force Expeditionary Air Force for just a year. He took charge of the air components of U.S. European and Africa commands about four months after Lt. Gen. Craig A. Franklin stepped down over his controversial handling of sexual assault cases.
While Roberson's time in Europe was short, it was noteworthy, his boss said.
Roberson "has done a spectacular job," said Gen. Frank Gorenc, commander of U.S. Air Forces in Europe and U.S. Air Forces Africa and the ceremony's presiding officer. "In fact, so good that the Air Force needed him to become the commander of a major command — Air Education and Training Command — and they needed him fast after only one year in Europe."
Gorenc spoke about the busy pace of air operations in Europe and Africa during Roberson's tenure, noting the multifaceted tests presented by Russia's aggressive actions in Ukraine, the threat from the Islamic State, and the effort to combat Ebola in West Africa.
"The challenges go on and on," Gorenc said. "And at the helm of that was 'OBD.' Thanks OBD," he said, referring to Roberson's call sign, "Other Brother Darryl," a character in the American television sitcom "Newhart."
Roberson highlighted some of his airmen's accomplishments. These included a three-ship of F-16s from Aviano Air Base, Italy, which provided overwatch in July 2014 when Americans were evacuated from the U.S. Embassy in Tripoli, Libya, and the busy operations tempo of the 86th Airlift Wing's squadron of C-130Js at Ramstein, the only unit of its kind flying in Europe and Africa, he said. "Very challenging operations in Africa, at austere fields that are done daily by these professionals," he said of that mission.
In Ray, Roberson assured airmen, they are getting a qualified leader. "We worked together in Afghanistan," he said. "I know what you're getting as your new commander, and I can tell everyone that you will see a steady, competent and proficient general officer."
Ray's last assignment was as director of global power programs, Office of the Assistant Secretary of the Air Force for Acquisition, in Washington. A 1985 graduate of the U.S. Air Force Academy, Ray has flown the B-52 and B-1 bombers, among other aircraft, according to his official biography. He headed NATO's Air Training Command and the 438th Air Expeditionary Wing in Kabul, Afghanistan, from August 2011 to September 2012.
As 3rd Air Force and 17th Expeditionary Air Force commander, Ray will be in charge of planning, deploying, sustaining and redeploying Air Force forces that support EUCOM and AFRICOM during contingency and wartime operations.
Ray is a command pilot with more than 4,000 flying hours.