Black socks with PT uniform atop issues facing Army's enlisted leader
by
Dan Stoutamire
September 4, 2015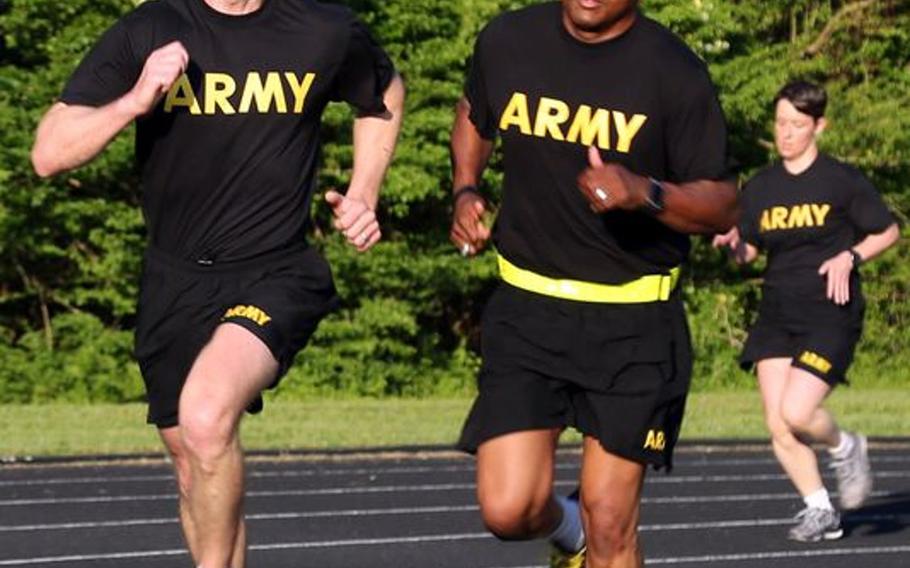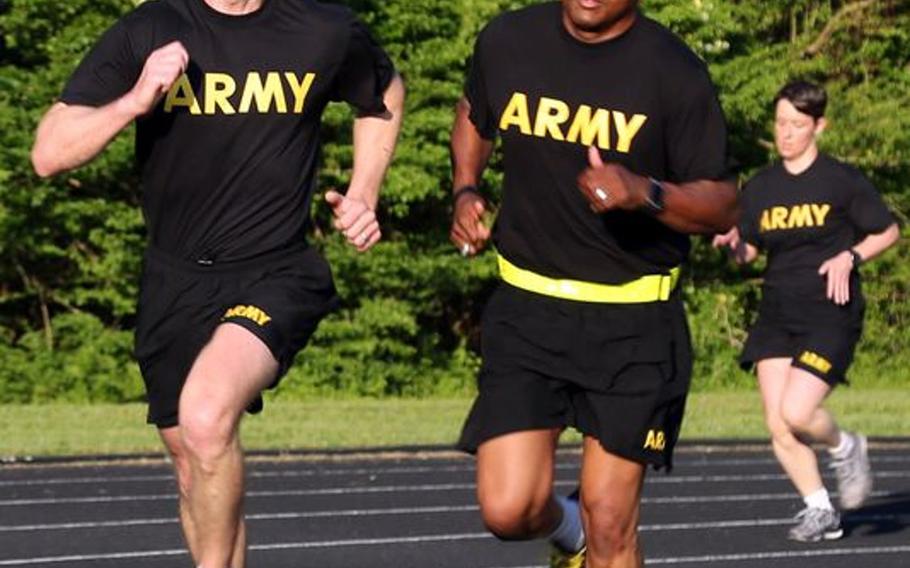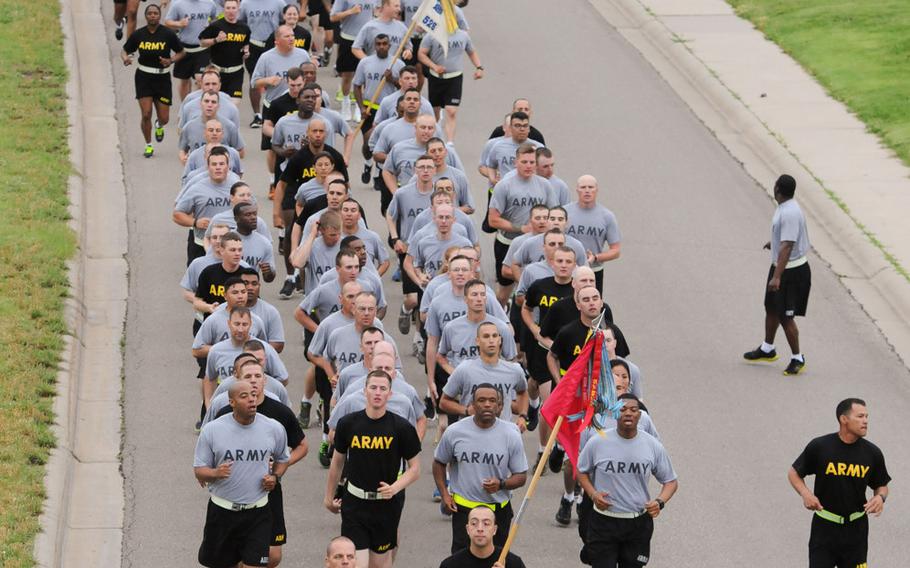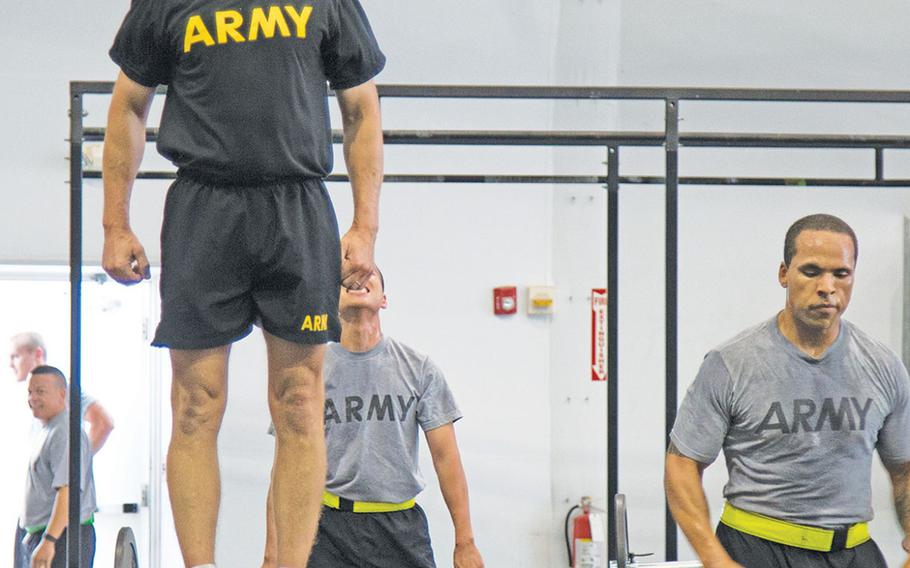 WIESBADEN, Germany — Are black socks more stylish than white socks?
Since becoming the top enlisted soldier earlier this year, Sgt. Maj. of the Army Dan Dailey has held town hall meetings throughout the world, explaining to soldiers his vision for the future of the force.
Of the wide range of topics that Dailey usually discusses with his enlisted charges, it's uniform changes — most notably, the desire to wear black socks with the Army's new physical fitness uniform — that elicit the strongest response.
The question of whether black socks will eventually be permitted to be worn with the mostly black PT uniform has come up at nearly every town hall event Dailey has hosted since June, when he asked soldiers at Fort Meade, Md., if they would prefer black socks with the new uniform.
Current Army regulations state that soldiers must wear "calf-length or ankle-length, plain white socks" with no visible logos as part of the new PT uniform. It is replacing the old Individual Physical Fitness Uniform, which featured a gray top and jacket, along with black shorts or pants.
Preliminary results of a survey sent out to more than 120,000 soldiers over the summer show that soldiers support the option of wearing black socks by a 2-1 ratio. Of the more than 12,000 responses from soldiers across all components — active duty, National Guard and Army Reserve — two-thirds were in favor of black socks, according to the Army News Service. The survey was closed on Aug. 31, and final results have not yet been released.
Dailey, who will be visiting major Army installations in Germany next week, has said he is willing to listen to the troops.
"If you can raise motivation by fixing things that don't really have a negative effect on the standards and discipline of the Army, why not?" Dailey told the Army Times in late June.
Some soldiers who spoke to Stars and Stripes have opposing views on the issue.
Spc. Brad Kerner, with the 66th Military Intelligence Brigade out of Wiesbaden, said that the current white socks make the PT uniform look "dorky" and that he would like to have the option to wear black socks.
More practically, some enlisted soldiers said that black socks are easier to clean, especially after runs through mud or after a rain shower.
"You kind of notice that white socks turn gray, they don't seem to look as clean," said Sgt. 1st Class Luis Munoz, with the 18th Combat Sustainment Support Battalion out of Grafenwoehr.
But others called it a trivial issue with no real bearing on readiness or fitness.
"Black socks are not as readily available, and if it's just a cosmetic thing, I don't see it as being important," said Staff Sgt. Drew Freeman with the 1st Military Intelligence Battalion in Wiesbaden.
Staff Sgt. Tim Downing, with the 2nd Cavalry Regiment in Vilseck, agreed.
"I don't know why it's an issue," Downing said. "It's the color of socks. It doesn't change how fast you run. You can't do more push-ups if your socks are black."
Stars and Stripes reporter Michael S. Darnell contributed to this report.