B-52s and Marine Corps F-35s join North Sea drill for first time
by
John Vandiver
September 10, 2020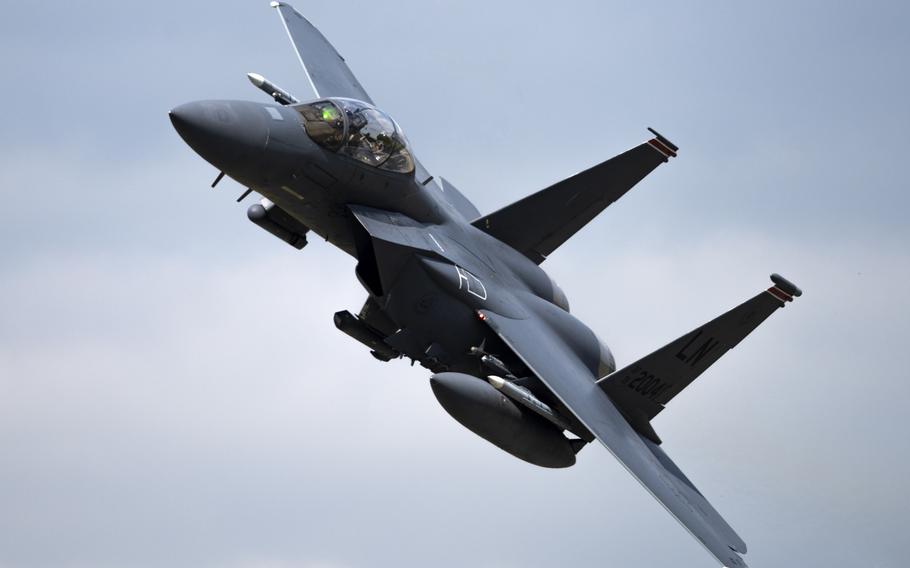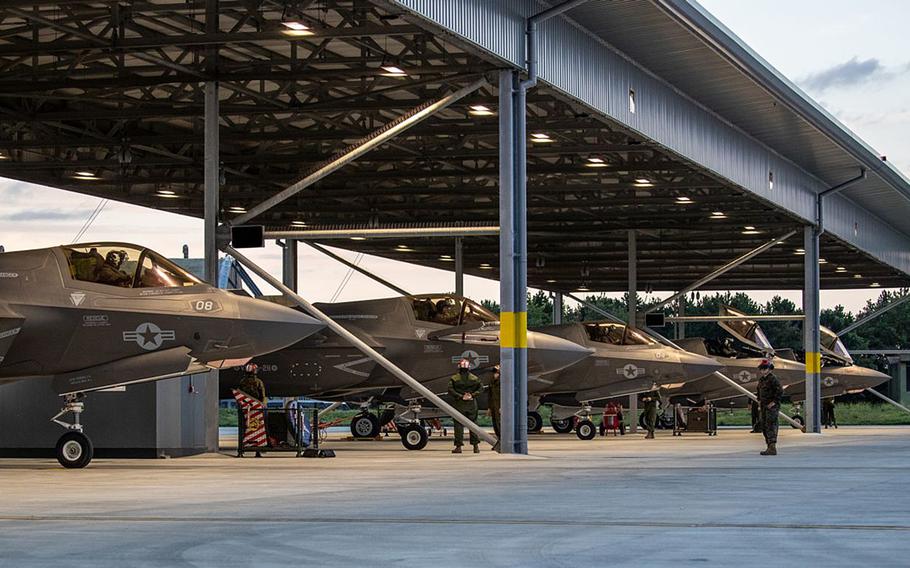 Air Force B-52 bombers and Marine Corps F-35s on Thursday joined dozens of other aircraft for a high-end fight exercise over the North Sea, marking the latest show of force by allied aircraft in Europe, an Air Force statement said.
"What started as a small grassroots training initiative between the U.S. and Royal Air Forces has now grown into an adaptable large-scale exercise capable of incorporating joint service and multinational assets across the spectrum of conflict," Col. Jason Camilletti, commander of the RAF Lakenheath-based 48th Fighter Wing, which led the drill, said in a statement.
It was the first time long-range bombers from the U.S. Global Strike Command and F-35s from Marine Fighter Attack Squadron 211 have taken part in the exercise, which is held several times each year, the statement said. F-16s of the 510th and 555th Fighter Squadrons from Aviano Air Base, Italy, are also participating for the first time, it said.
In all, more than 50 aircraft, including warplanes from Britain and the Netherlands, will practice a "high-end fight focused on fourth and fifth generation Defensive Counter Air integration," the Air Force said.
Counter air missions are focused on maintaining control of the skies "by neutralizing or destroying enemy aircraft and missiles, along with threats to air operations from other domains," according to Air Force doctrine.
The Point Blank drill is the latest in a series of air power exercises that have been staged across Europe in conjunction with the deployment of six B-52 strategic bombers to the region. In late August, a rotational task force of B-52s from the 5th Bomb Wing at Minot Air Force Base, N.D., arrived in Europe to join exercises aimed at sending a deterrent signal to Russia. The missions have involved flights over Ukraine, and the Baltic and Black Seas.
Russia has complained about the missions and has scrambled its own fighters on several occasions to intercept the U.S. aircraft in international airspace.
In one incident, a Russian fighter jet followed a U.S. B-52 bomber into Danish airspace over the Baltic Sea, which marked a rare and "significant violation" of NATO territory, the alliance said last week. Russia has denied that it breached Danish airspace.
vandiver.john@stripes.com Twitter: @john_vandiver