Aviano reopens recruiting office shuttered 8 years ago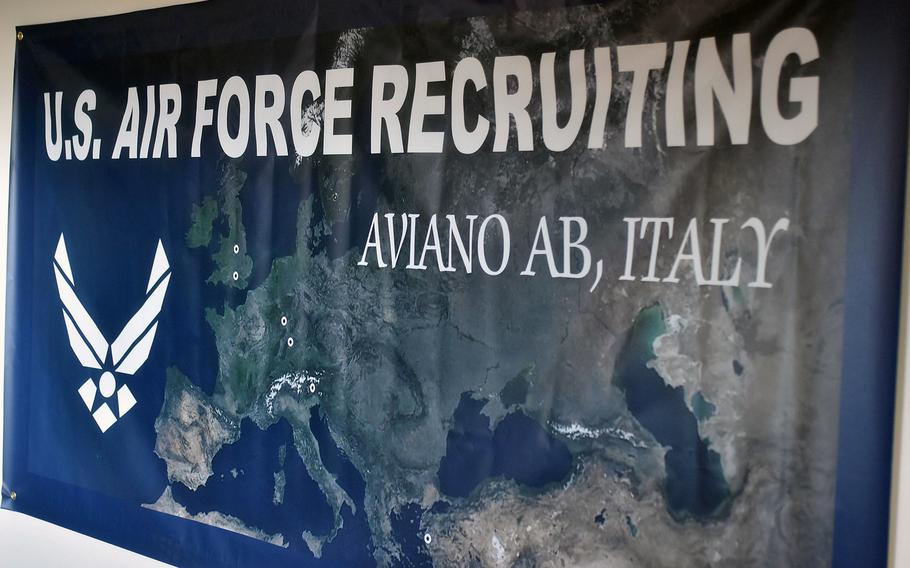 AVIANO AIR BASE, Italy – American citizens living in southern Europe should now find it easier to meet and talk with recruiters about a career in the Air Force.
The service on Friday reopened its recruiting office in Aviano, which was shut down more than eight years ago. The Aviano office, which will get a permanent recruiter later this year, will be temporarily staffed by personnel from RAF Lakenheath, England, and Ramstein Air Base and U.S. Army Garrison Stuttgart, Germany. Those are the only other Air Force recruiting centers in Europe.
The recruiter at Aviano is expected to draw interest from military communities throughout Italy and from Americans living in countries around the Mediterranean.
The reopening of the recruiting office was marked with a ribbon-cutting ceremony. Among those attending were Brig. Gen. Lance Landrum, commander of the 31st Fighter Wing; Col. Robert Trayers, vice commander of Air Force recruiting; and Col. Isreal Askew, commander of the 360th Recruiting Group that covers the northeast U.S. and Europe.