Aviano offers new ideas, timesavers in bid to win $250,000 Air Force contest
by
Norman Llamas
April 23, 2020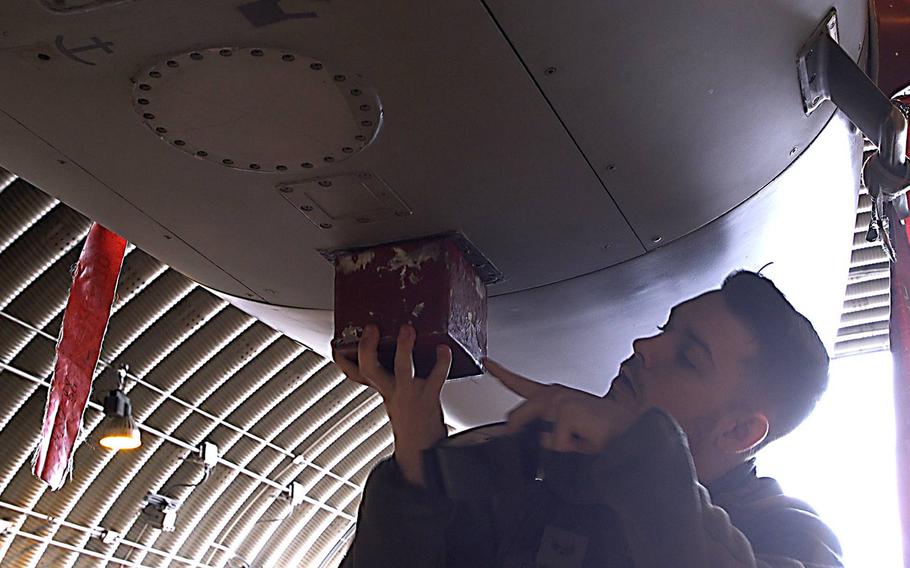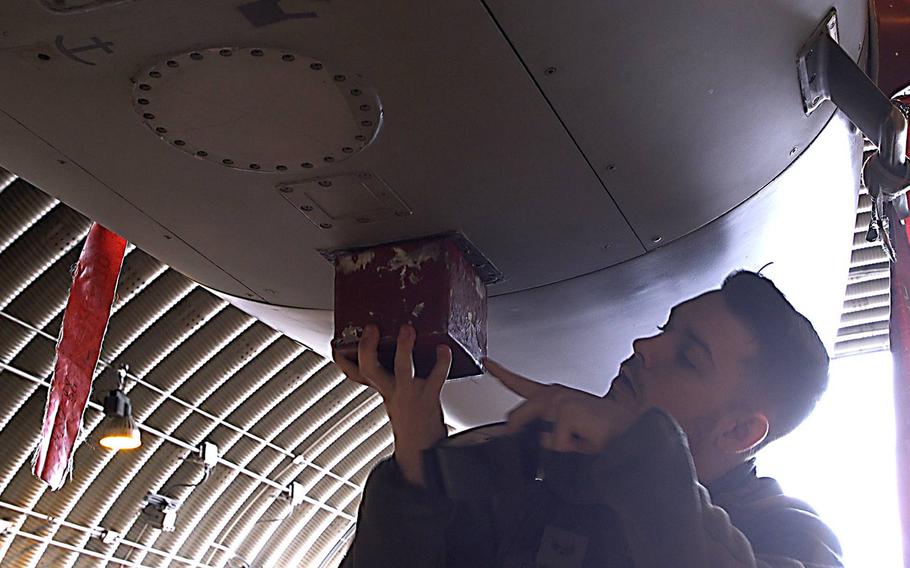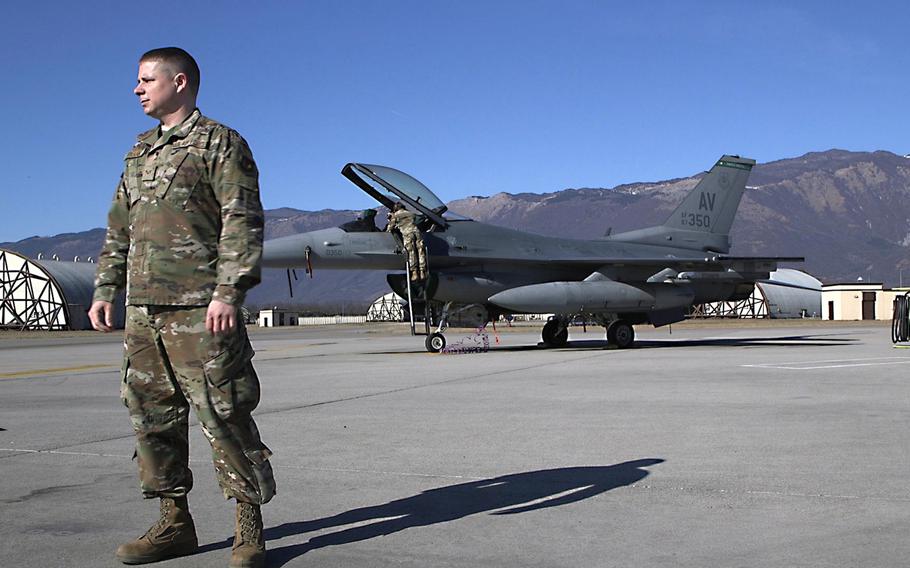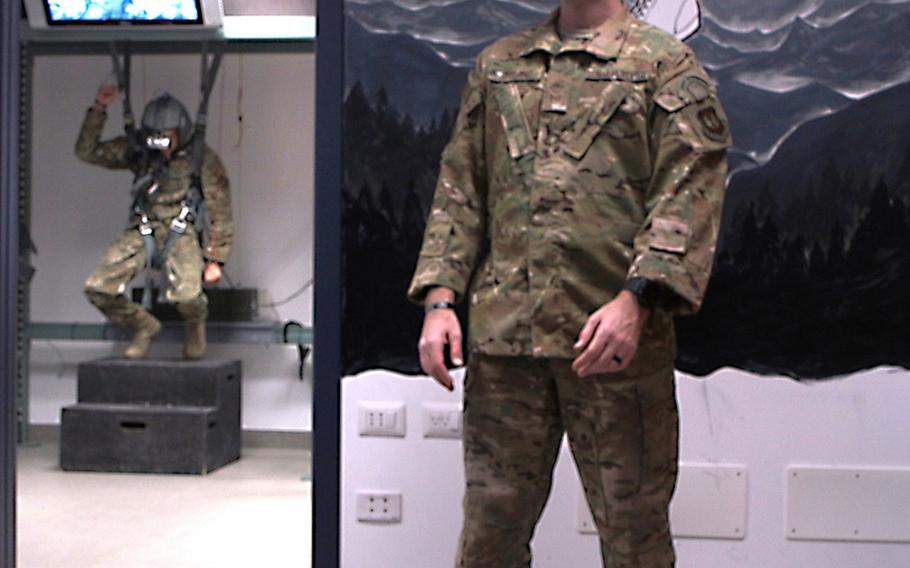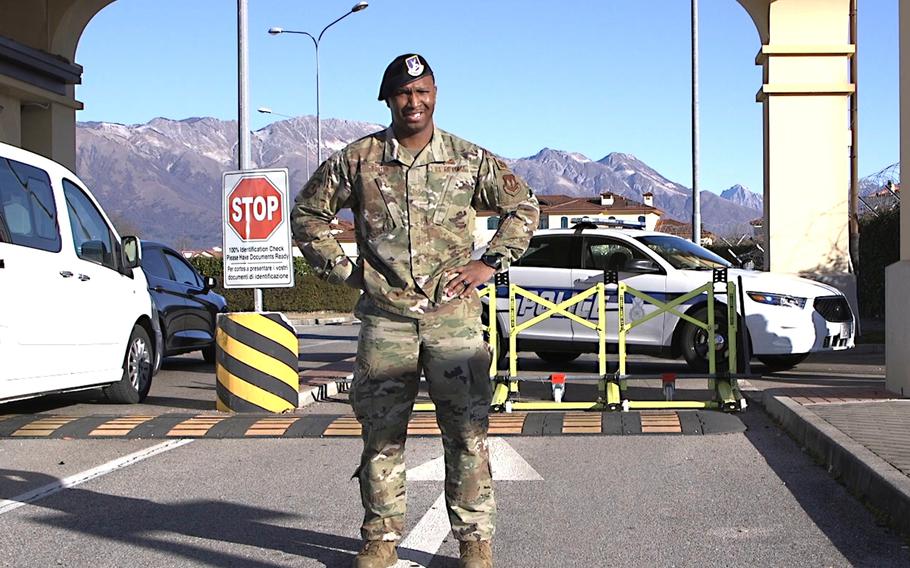 AVIANO AIR BASE, Italy — It still takes a lot of time and tape to keep an F-16 from having its electronics scrambled while running it through a wash, but less than it used to after a simple innovation that 31st Fighter Wing airmen came up with in the hangar bay.
The 3D-printed reusable wash covers they developed to protect sensitive parts are among 58 Aviano entries in the Lt. Gen. William H. Tunner Innovation Madness contest, which will net the winner a $150,000 top prize through US Air Forces in Europe-Air Forces Africa, the contest sponsor.
Aviano, a base in rural northeast Italy situated along the Dolomite Mountains, is trying to win for the first time since the annual competition began in 2015. The 48th Fighter Wing at RAF Lakenheath in England won last year and in 2016, while the nearby 100th Refueling Wing at Mildenhall won in 2018. Other past winners include Ramstein's 86th Airlift Wing and Spangdahlem's 52nd Fighter Wing in Germany.
This year, Aviano is counting on a slew of innovations or upgrades that saved the base about $2.8 million, or about 75% more than a similar improvement process saved last year, said Brad Hebing, the 31st Fighter Wing's process manager.
The changes also saved a lot of time, particularly for the airmen washing the fighter jets. Previously, every sensitive component had to be individually taped.
"This process placed a heavy demand on crew chief manpower along with generating a significant waste of barrier material," said Master Sgt. Katherine S. Garneau, of the 31st Aircraft Maintenance Squadron.
The reusable covers reduced taping time from eight hours to three hours, Garneau said.
In other cases, research and smart shopping helped. The 31st Security Forces Squadron needed new vehicle barriers and rejected several options that would have meant more time spent by airmen standing at the gates.
The new barriers they've since installed "were easy to set up, take down and eliminated having to station personnel at each entry control point, said Master Sgt. Brett Rosebrook, the installation security noncommissioned officer in charge.
Aviano also replaced its obsolete parachute simulator with a more realistic model, which aids airmen learning how to survive and evade an enemy after ejecting from an aircraft. The simulator saves about 300 hours per year due to more efficient training, said Tech. Sgt. Michael Rutland, of the 31st Operations Support Squadron.
Medical care also got a little easier at Aviano after the wing acquired a mobile MRI system. The acquisition means that the base clinic no longer waits up to 30 days to get off-base MRI results, said Lt. Col. Valerie Hostetler, a doctor at the clinic.
The Innovation Madness winner will be announced later this year after participants compete in three rounds. The overall winner takes $150,000, while second place earns $50,000, third place gets $25,000 and fourth place wins $10,000. Other cash prizes will be awarded throughout the competition.
llamas.norman@stripes.com Twitter: @llamasnorman