Aviano airmen build bonds, tackle challenges in Amazing Wyvern Race
by
Norman Llamas
February 1, 2020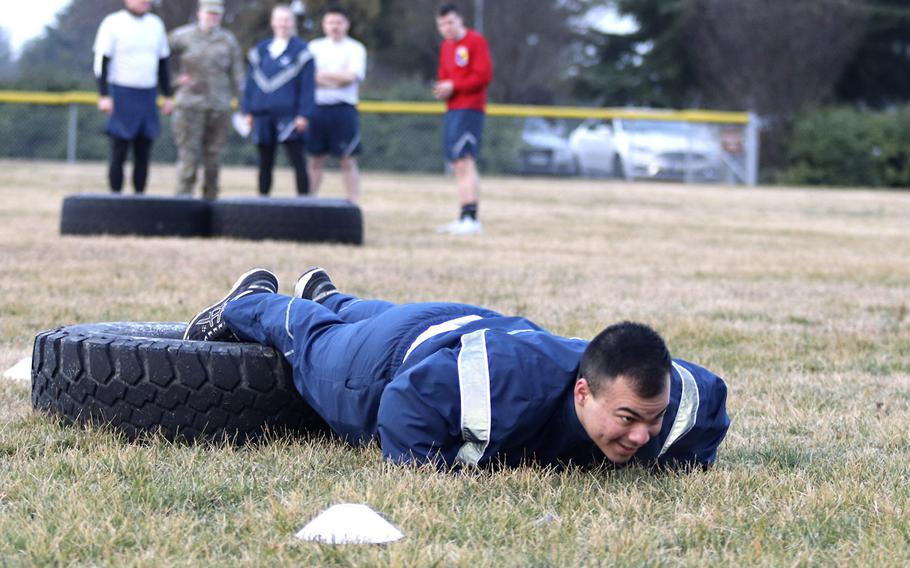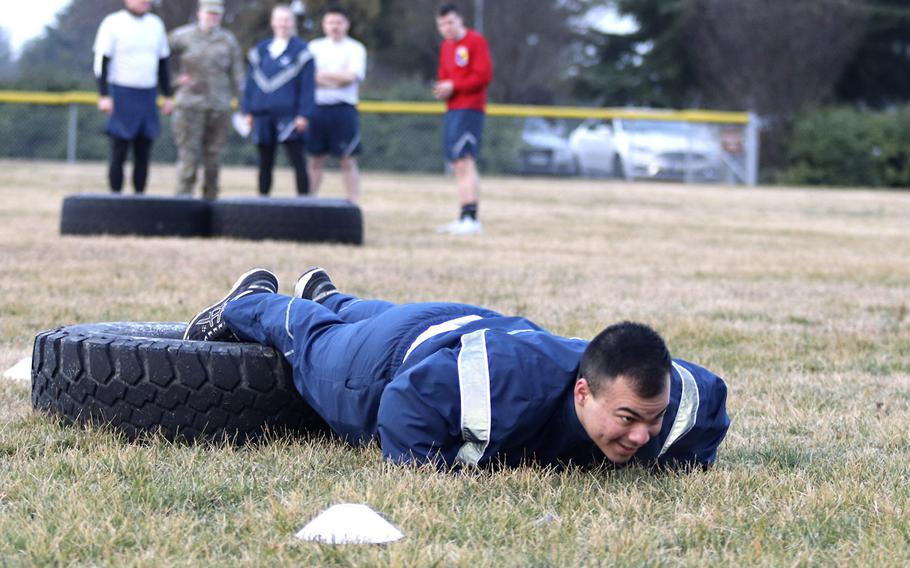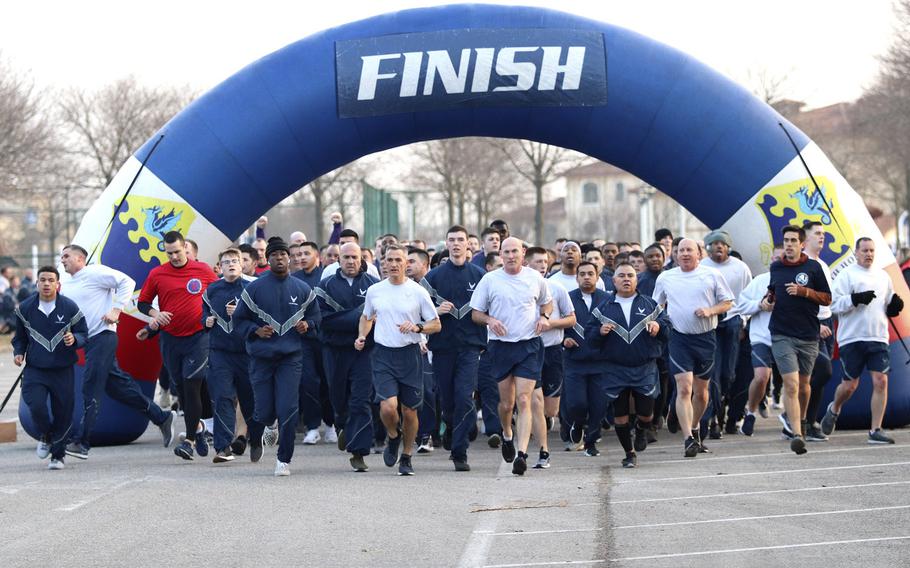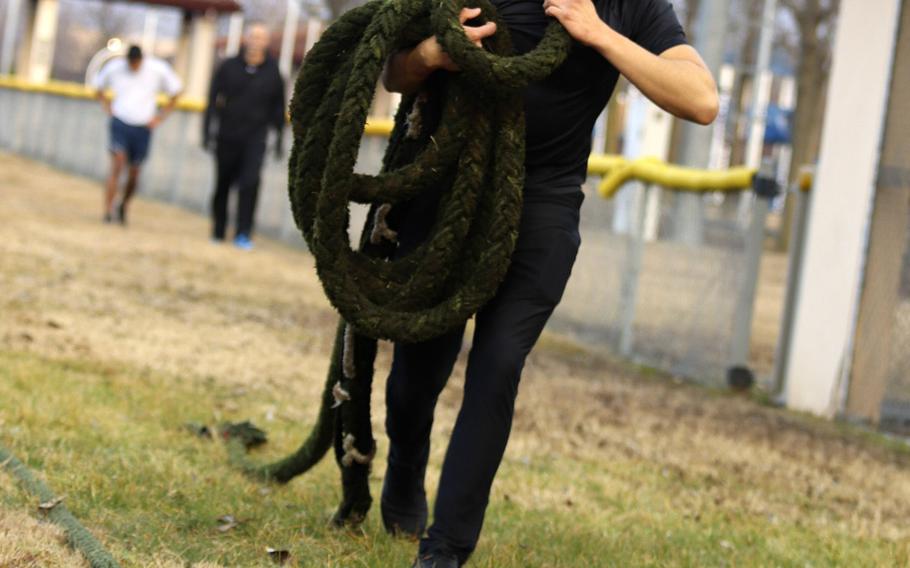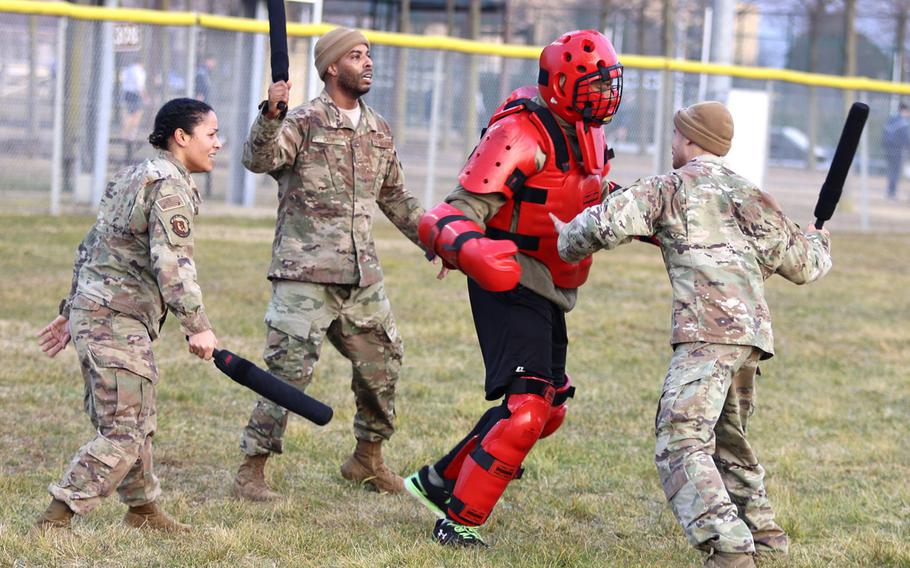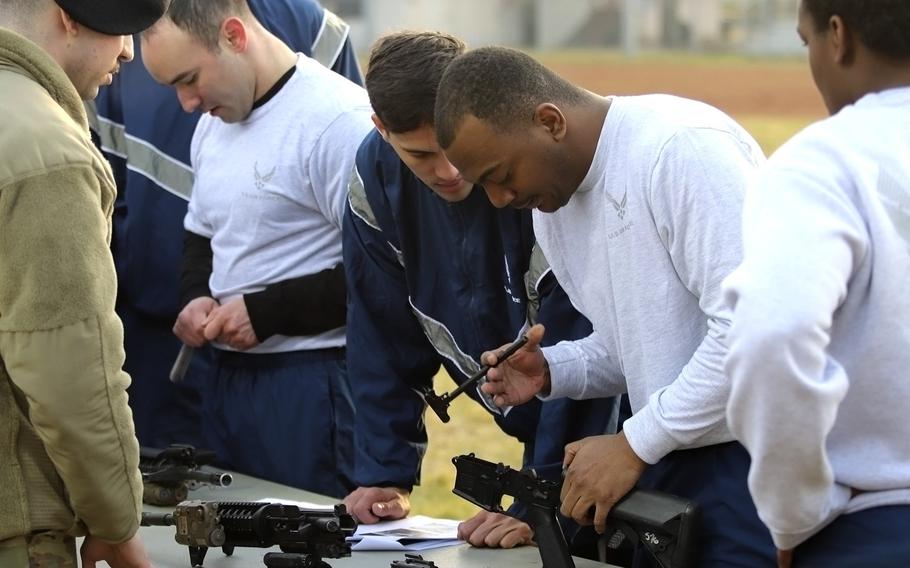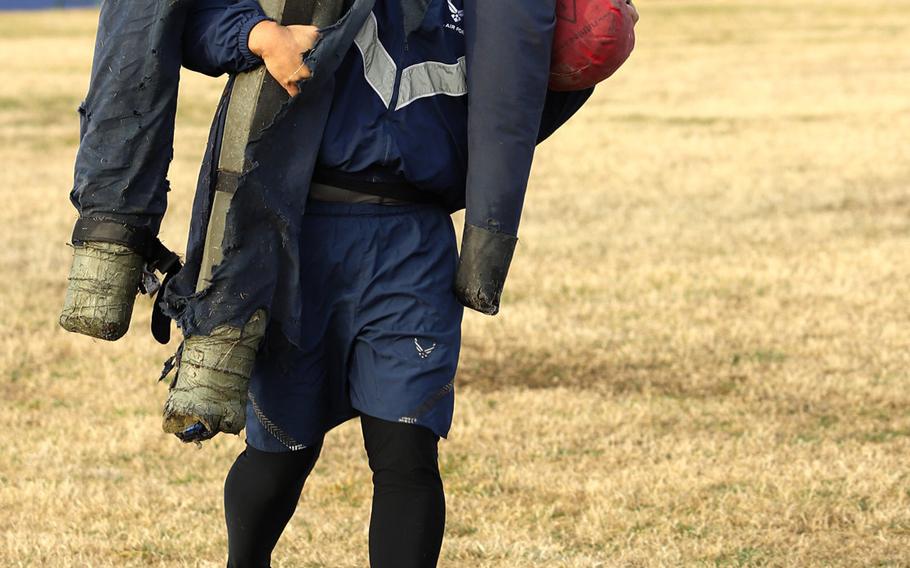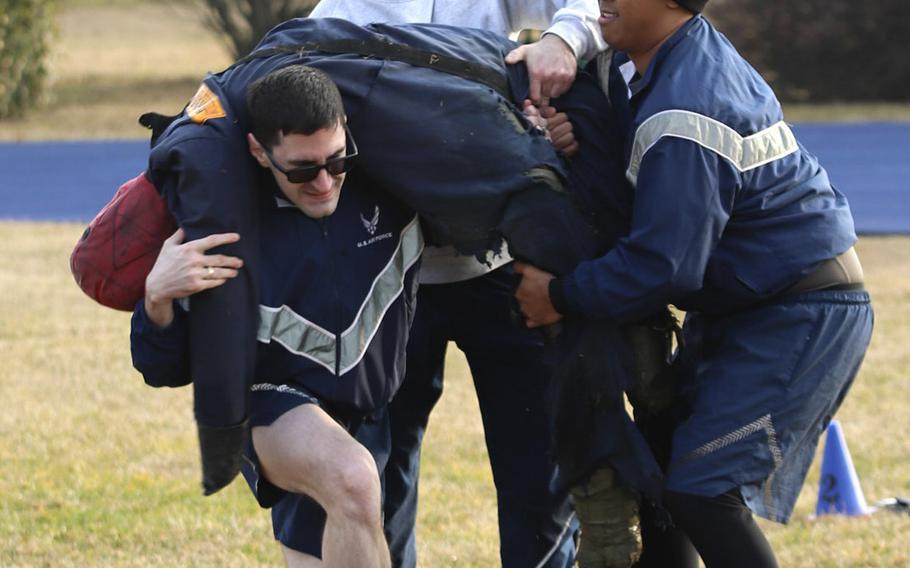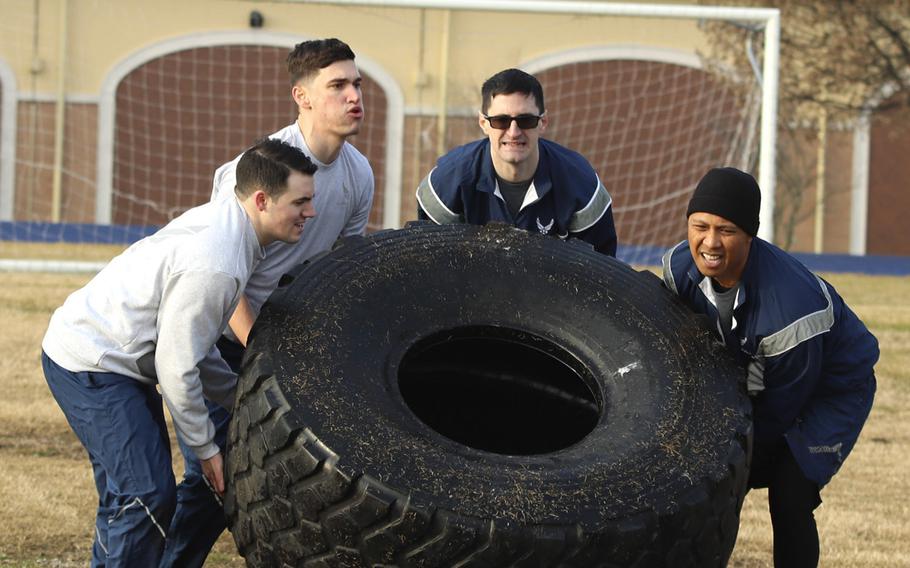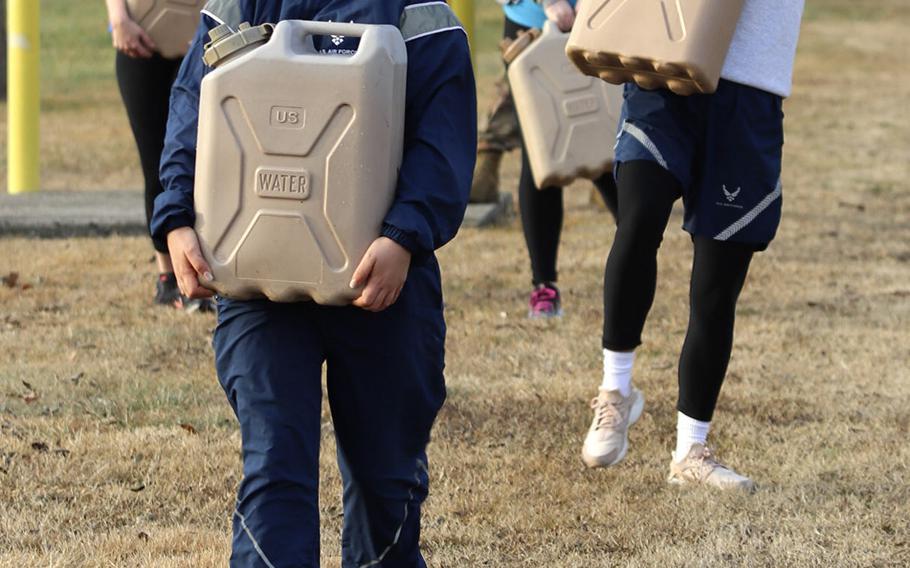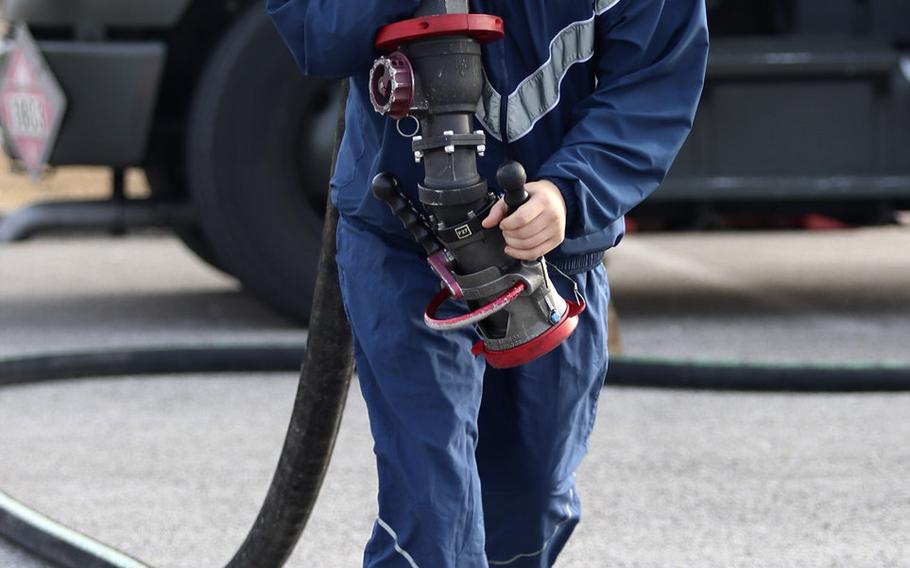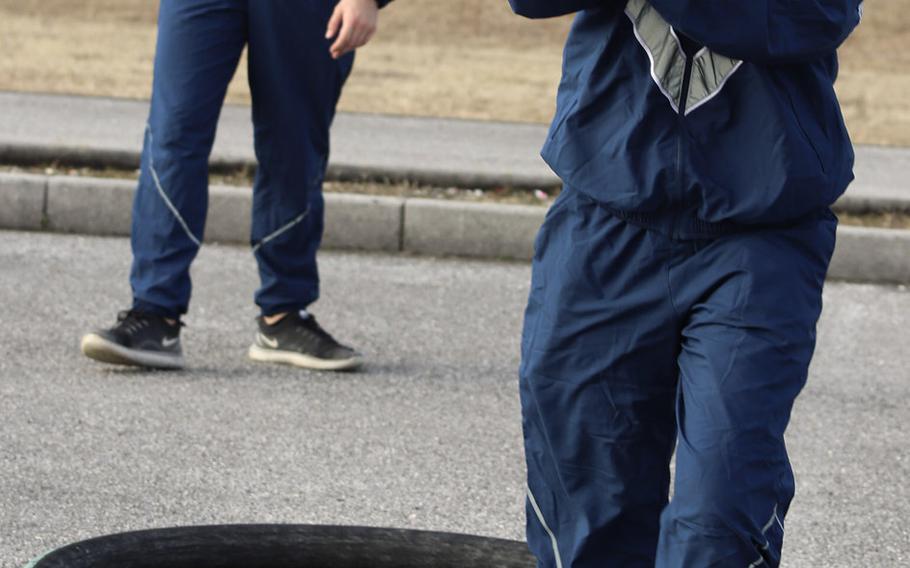 AVIANO AIR BASE, Italy – Scores of airmen hauled 5-gallon jerrycans, dragged dummies across a field, ran 3.1 miles, put together guns and took down a bad guy in the Amazing Wyvern Race at Aviano Air Base Friday.
Twenty teams of four to eight competitors took part in the day-long event, which was part of the 31st Fighter Wing's Warrior Day. The competition was intended to build camaraderie among airmen by testing a range of their skills to see how quickly and well they can work together.
The 31st Fighter Wing's Communications Squadron took home top honors. Team members included Airman 1st Class William Wilson; Senior Airman Ryan Schultz; Staff Sgt. Ryan Drake; Tech. Sgt. Jesse Cutshall; Tech. Sgt. Wong Ly; Tech. Sgt. Brandon Stone; Master Sgt. J.R. Alvarado and 1st Lt. Thomas Anker.
llamas.norman@stripes.com Twitter: @normanllamas