Assaults reported at Weiden pool popular with US troops
---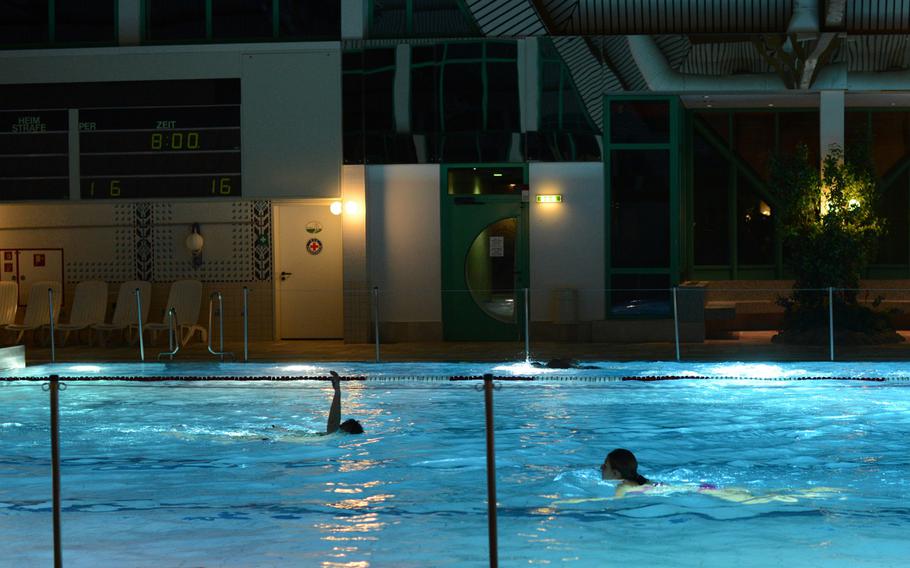 GRAFENWOEHR, Germany — A nearby swimming complex popular with U.S. troops and their families has been the site of more than a dozen reports of children being touched inappropriately, German police said Thursday.
There have been 17 reported incidents in the past six months at the Thermenwelt in Weiden, said Albert Bruck, spokesman for the Oberpfalz police department. Some of the alleged victims were as young as 10 years old, Bruck said.
The most recent assault occurred Saturday. A police statement says three Syrian men were held for questioning Saturday after four girls between the ages of 10 and 13 told lifeguards they were surrounded by three men and sexually assaulted. The men were not charged, police said, citing a lack of evidence.
Last week, a 17-year-old refugee from Afghanistan was arrested for spying on the women's dressing room there, according to a police statement. To date, nine refugees have been questioned by police regarding the string of assaults, but no arrests have been made, Bruck said.
The facility is about 20 minutes from the U.S. military community in Grafenwoehr. U.S. military officials did not immediately provide comment for this report.
The police have taken steps to address the issue, most notably by going to Syrian refugee encampments and presenting a slideshow depicting appropriate behavior, Bruck said.
The German government has made more of a push recently to address sexual assault after more than 100 women were attacked during this year's New Year's celebration in Cologne. Dozens more assaults were reported in Hamburg the same day.
Earlier this month, the German Federal Center for Health Education helped co-launch Zanzu.de, a website designed to curtail sexual assaults and has an English language option. The site goes into detail about German laws, provides victims with direct access to counseling and touches on societal taboos like female genital mutilation and domestic violence.
Stars and Stripes staff members Tom Keys and Marcus Kloeckner contributed to this report.
---
---
---
---