As coronavirus infections surge in Italy, Germany, cases are reported at DODEA schools
by
Norman Llamas Jennifer H. Svan
October 28, 2020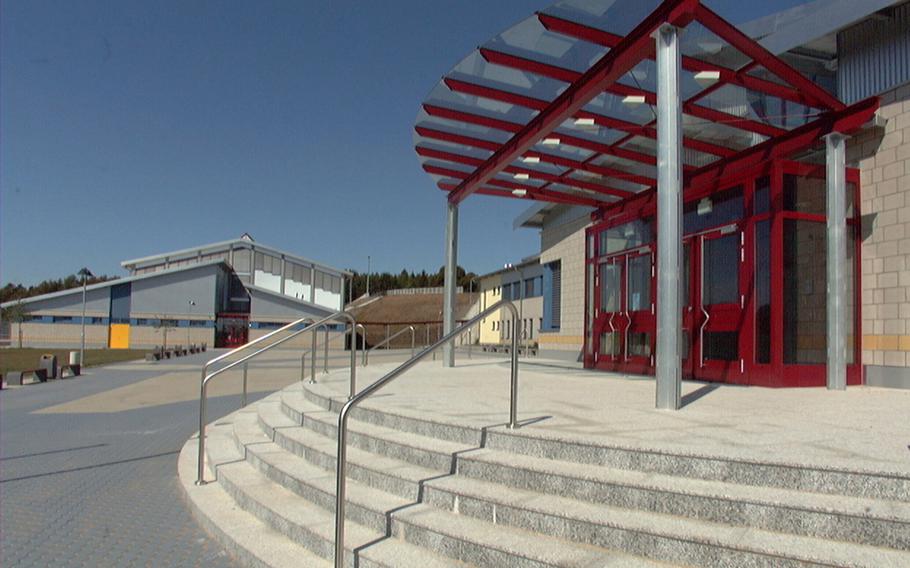 Stars and Stripes is making stories on the coronavirus pandemic available free of charge. See other free reports here. Sign up for our daily coronavirus newsletter here. Please support our journalism with a subscription.
KAISERSLAUTERN, Germany — Students and staff at four schools in U.S. military communities in Germany and Italy may have been exposed to the coronavirus, officials said this week as the two European countries that are home to thousands of American military personnel scrambled to contain the rapidly resurging virus.
Hohenfels Middle/High School, part of U.S. Army Garrison Bavaria, was closed Tuesday and Wednesday after a student tested positive for the coronavirus, said Stephen Smith, a Department of Defense Education Activity-Europe spokesman.
A student at Hainerberg Elementary School in Wiesbaden tested positive this week, though public health officials did not deem it necessary to close the school, Smith said.
Kaiserslautern High School will be closed Thursday after someone at the school tested positive for the virus, principal Jason James said in a letter sent to parents.
A contact tracing effort was completed at Aviano Air Base in northern Italy Wednesday after a member of the school community there tested positive for the virus, officials said.
"Anyone who may have come into contact with the DoDEA COVID-19 individual has been contacted by Public Health and provided guidance on quarantine and testing procedures," Maj. Sarah Babcock, spokeswoman for the 31st Fighter Wing, told Stars and Stripes after contact tracing had been completed Wednesday.
The cases in the military schools were reported as the Italian government imposed the most severe restrictions against the virus since months of a nationwide lockdown were lifted in June, and Chancellor Angela Merkel announced tough, new measures against the virus after new infections in Germany rose by a record 14,964 new infections in a day Wednesday.
Bars, restaurants and some shops will close for at least a month starting Monday, large events will be canceled, and unnecessary travel should not be undertaken, Merkel told a news conference after meeting with the leaders of Germany's 16 states. But schools and child-care facilities will remain open, she said.
U.S. military officials often impose even-tougher restrictions on service members than host nations.
At Aviano, the families of students who were in contact with the infected person also might have to quarantine, school officials said in a letter sent to parents on Tuesday.
But because the person contracted the virus off school grounds, Aviano's schools remained open and students reported for class Wednesday, the letter said.
At Hohenfels, it's believed the infected student was last in school a week ago Wednesday, garrison commander Col. Christopher Danbeck said in a video message posted on USAG Bavaria's Facebook page Monday.
During the two days that the school was closed, public health officials completed contact tracing and the school was cleaned and disinfected, Smith said. The school was scheduled to reopen Thursday, principal Lauri Kenney said in a letter to parents this week.
Two other DODEA high schools in Italy and Germany have also dealt with positive tests in recent days. Vicenza High School in northern Italy closed for one day Monday after a student tested positive for the virus over the weekend, and Stuttgart High School, which had been closed since Oct. 15 after numerous students tested positive for the virus, reopened Tuesday.
Stars and Stripes reporter Karin Zeitvogel contributed to this report.
svan.jennifer@stripes.com Twitter: @stripesktown
llamas.norman@stripes.com Twitter: @normanllamas