Army unit in Europe rescinds unusually specific order banning sex and cuddling
---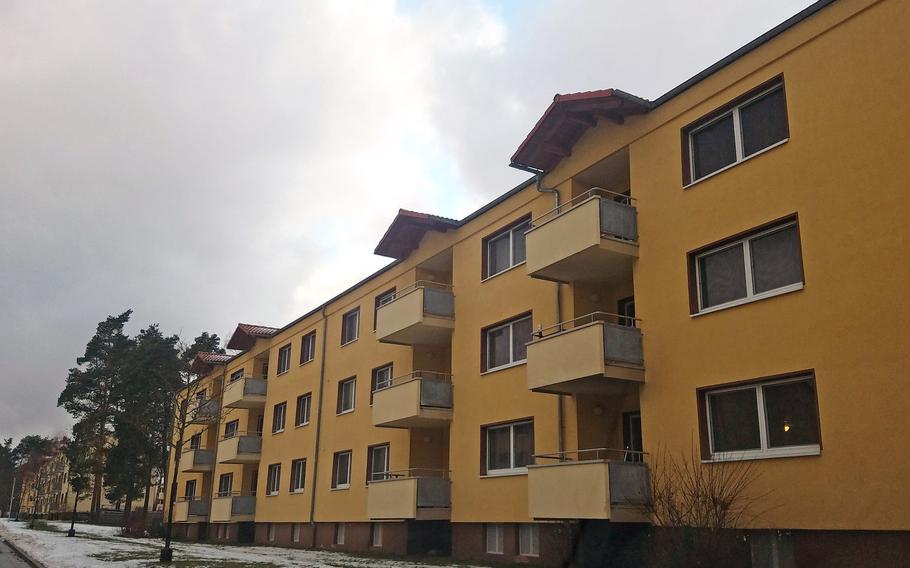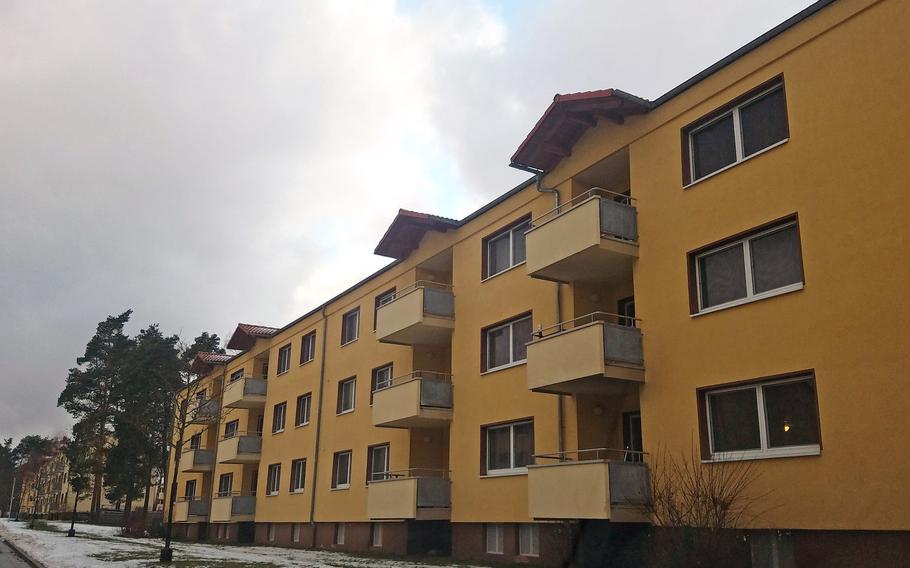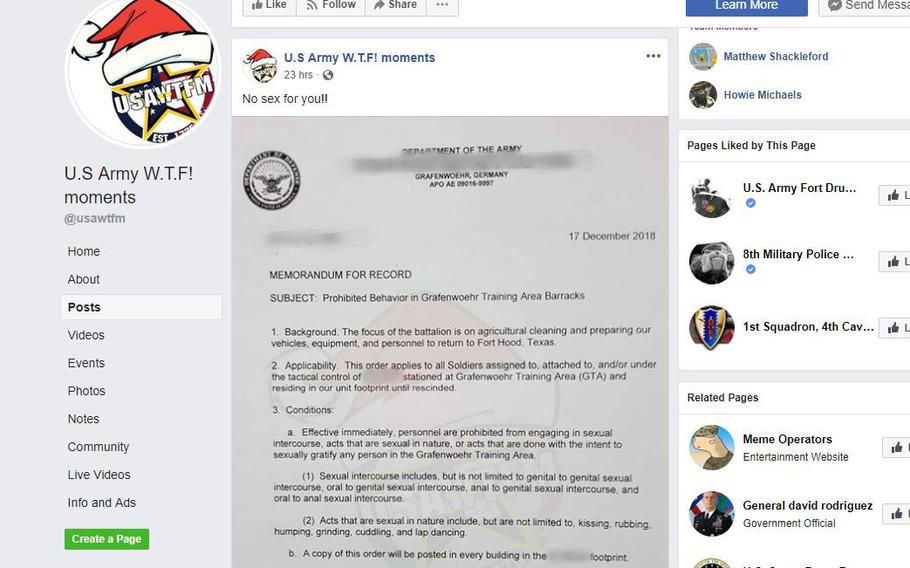 GRAFENWOEHR, Germany — Christmas came late for some Army troops on rotation to Europe when officials canceled an order Wednesday that for nine days banned various sexual acts, including cuddling, for a unit's soldiers in the rotational barracks at the Grafenwoehr Training Area.
The memorandum, an image of which circulated around the internet after it was shared by the popular website U.S. Army WTF Moments!, had been issued Dec. 17.
The document banned "sexual intercourse, acts that are sexual in nature" and other acts within the "footprint" of a particular battalion in the 1st Cavalry Division, 1st Armored Brigade Combat Team's barracks area. The name of the battalion and the commander who issued the memo had been redacted.
The 1st Armored BCT's soldiers have been living in close proximity while deployed to Europe for nine months, officials said.
"The intent of the policy letter was to ensure Soldiers remained professional and respectful of one another while they work and live in close, public quarters, like the barracks that house multiple Soldiers in an open bay," said Maj. Bonnie Conard, an Army spokeswoman.
In particular, the memo's background paragraph said the policy was meant to focus the unit on cleaning and preparing vehicles, equipment and personnel for return to Fort Hood, Texas.
In short, the memo appeared to ban every form of sexual behavior in remarkable detail that included a list of several combinations.
Going further, the order barred other varieties of hooking up. Kissing, of course, was prohibited, but so was the trifecta of outercourse — "rubbing, humping, grinding" — along with the seemingly tame act of cuddling and the decidedly risque lap dancing.
To ensure all bases were covered, the memo also prohibited "acts that are done with the intent to sexually gratify any person" stationed at the training area and residing in the barracks footprint.
The memo stated that those caught getting some action could face another kind of action — either the adverse administrative type or punishment under the Uniform Code of Military Justice. It's not clear how many Saturday nights or special events the rule quashed before it was withdrawn.
But it seems someone may have gotten a little too excited and issued the order prematurely. On further review, the Army rescinded it after determining that there are existing ways to limit such behavior among soldiers living in close quarters.
"The command decided that the policy is unnecessary, as good order and discipline may be enforced through existing administrative and UCMJ provisions," Conard said. "As a result, the policy letter was rescinded 26 Dec. and soldiers were briefed on the importance of respecting others and maintaining good order and discipline."
egnash.martin@stripes.com Twitter: @Marty_Stripes
---
---
---
---