Army in Stuttgart calls for vigilance as two-week streak of no coronavirus infections ends
by
John Vandiver
April 30, 2020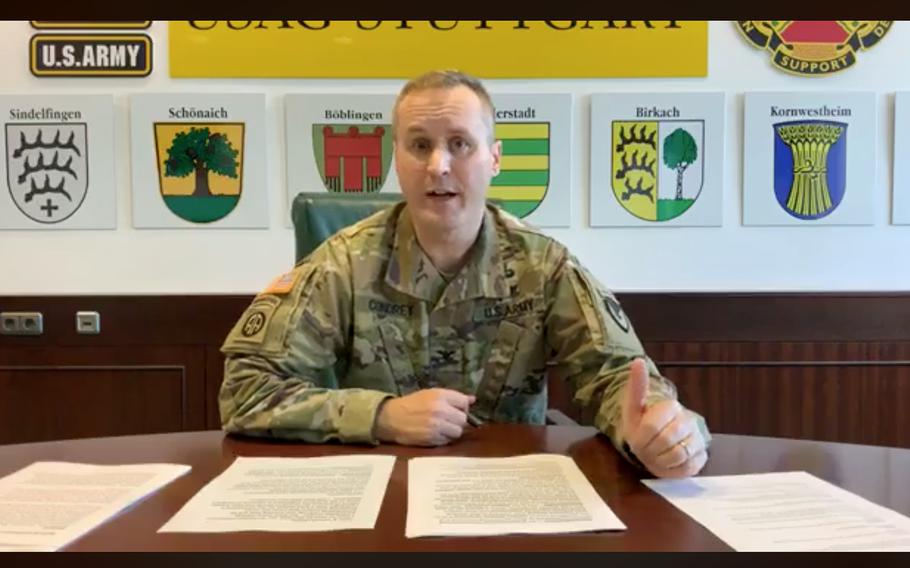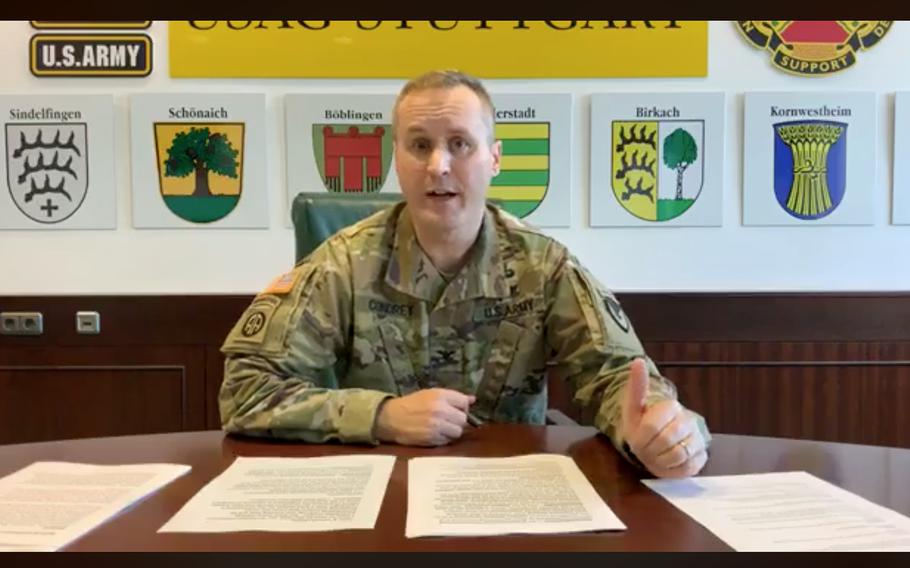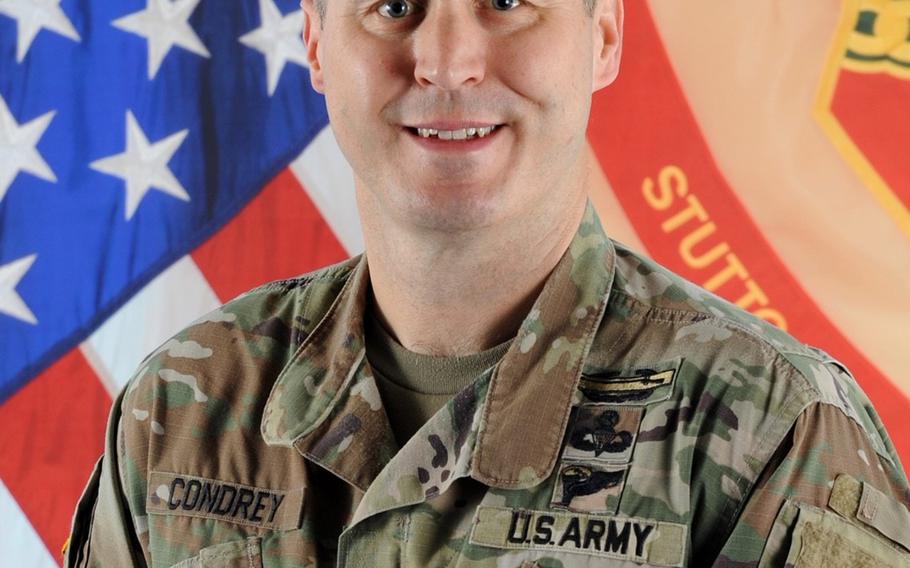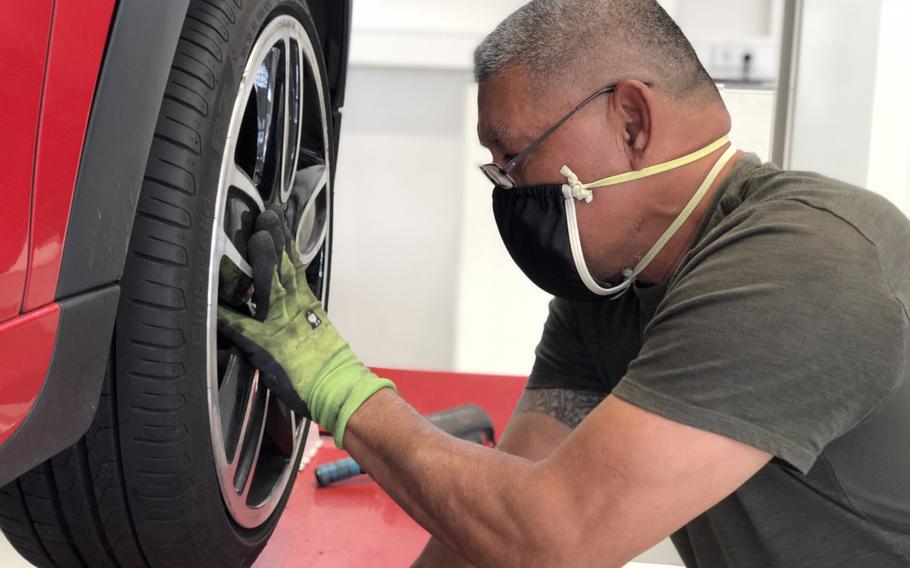 Stars and Stripes is making stories on the coronavirus pandemic available free of charge. See other free reports here. Sign up for our daily coronavirus newsletter here. Please support our journalism with a subscription.
STUTTGART, Germany — A two-week stretch with no new confirmed coronavirus cases ended Wednesday for the Army's Stuttgart garrison, which earlier this month had reported more cases than any other U.S. military base in Europe.
The streak came after the garrison enacted rigorous restrictions on movement and ended with one positive test, though "of course the source of that individual's infection is not clear, nor is the scale of the spread," garrison commander Col. Jason Condrey said during an online town hall meeting.
Five members of the community also have been punished for violating self-quarantine rules and other restrictions, Condrey said.
For the hard-hit Stuttgart military community, which had registered 103 confirmed infections as of April 8, the long run without a new positive test result was a turning point.
It's unclear exactly how many positive cases there are now in Stuttgart, since the military in Europe no longer allows bases to report individual tallies because of Pentagon restrictions. But the garrison, home to 28,000 Americans and the headquarters of U.S. European and Africa commands, had more confirmed cases than all the bases in South Korea and Japan combined before the public announcements stopped.
Garrison officials have cited extensive testing efforts and social distancing as factors in Stuttgart's turnaround.
One example frequently cited by Army leadership in Stuttgart is a policy that allows people to visit the commissary, post exchange and mailroom twice a month. Community members are divided into three groups — red, white and blue — to limit excessive visits to public spaces.
Still, the concern now is that people are letting their guard down, Condrey said.
"There are still too many that are not taking the right precautions, that are taking risks," Condrey said. "It's not just a risk to themselves, it a risk to everyone they come in contact with."
To that end, three service members and two civilians have been punished for not following rules regarding self-isolation or other restrictions, Condrey said, without detailing the violations. The garrison restricted services to four of them and denied all installation access to one, he said.
Before Condrey introduced his "red, white and blue" plan, Stuttgart was in crisis. The rapid pace of transmissions was putting access to critical services at risk, as more people got sick.
"From my perspective, the next call was going to shut us down," Condrey said earlier this month.
On Wednesday, he cautioned community members to maintain vigilance to prevent another spike in cases.
Enforcing social distancing rules "has to be something the community owns," Condrey said.
vandiver.john@stripes.com Twitter: @john_vandiver