Army holds final retreat ceremony in Heidelberg
by
Matthew Millham
September 9, 2013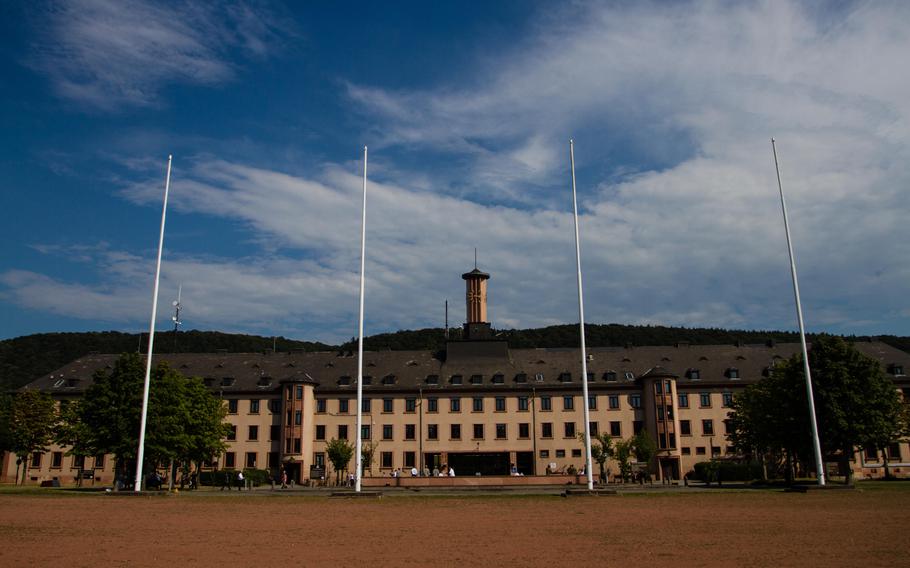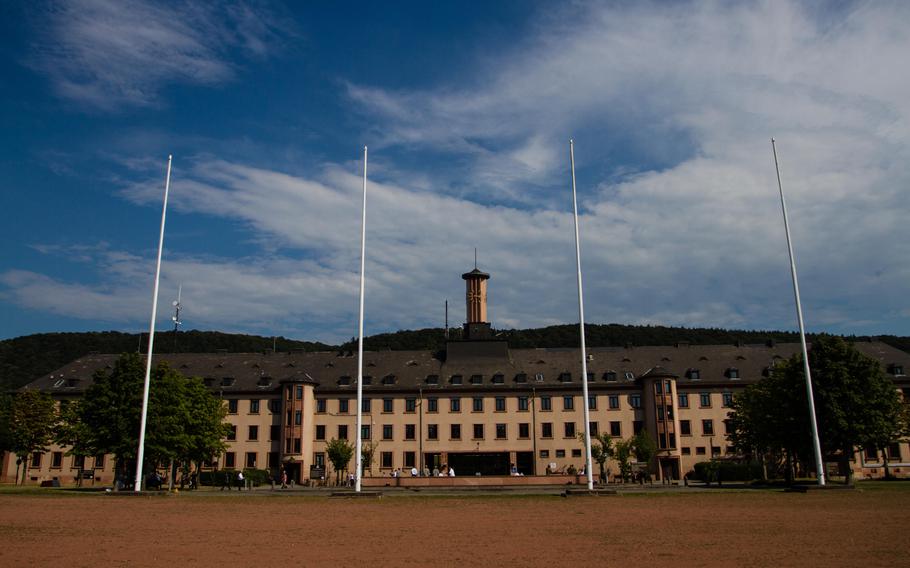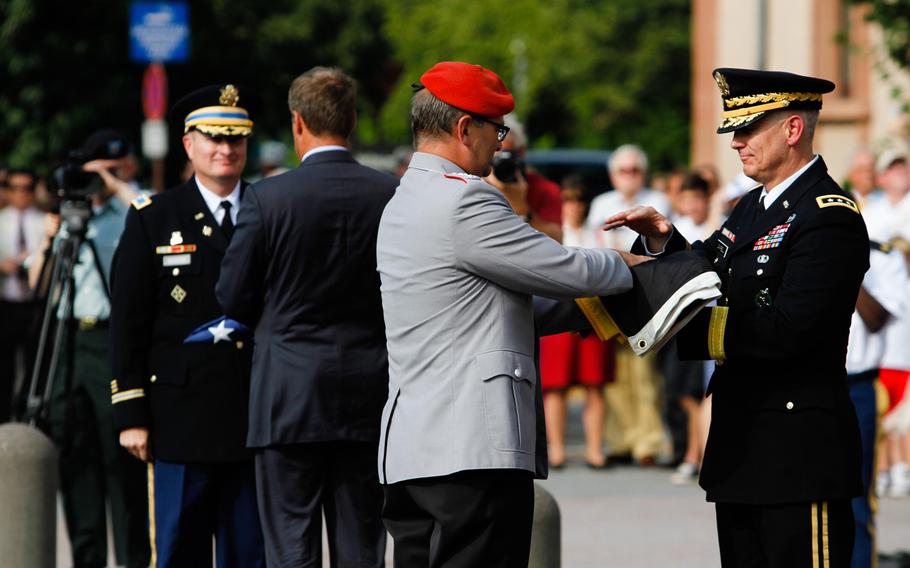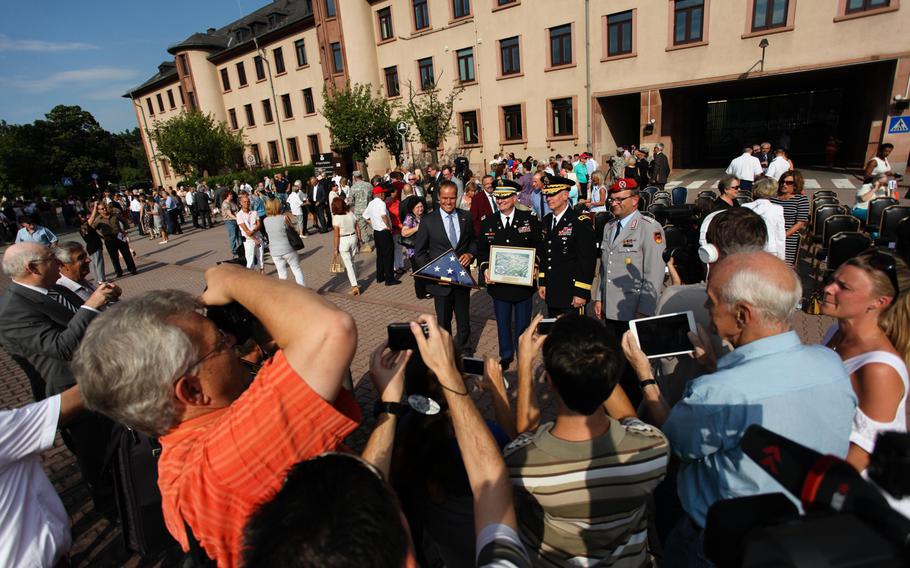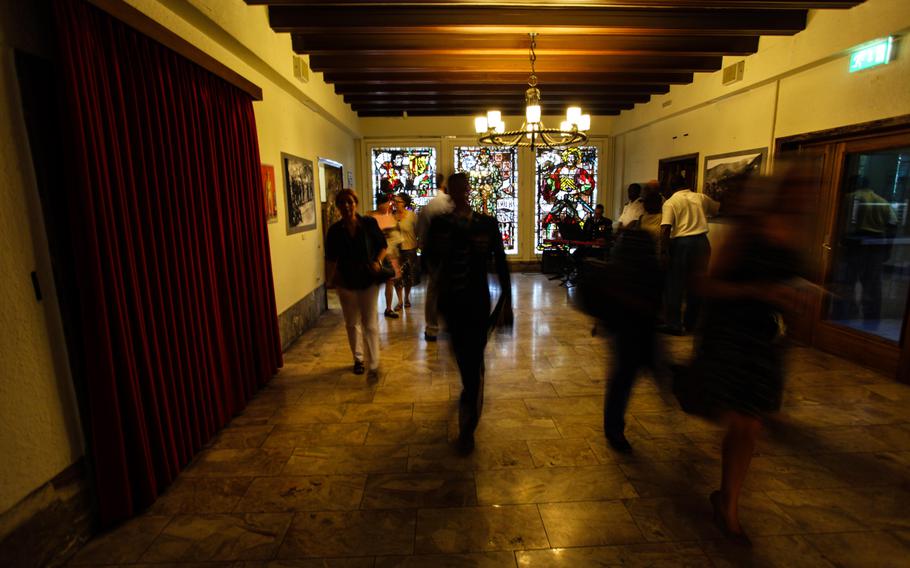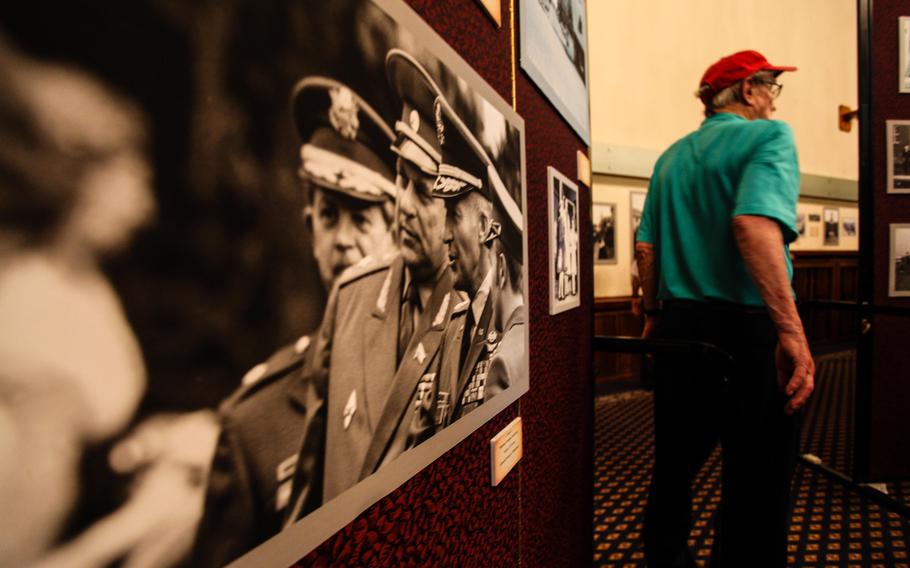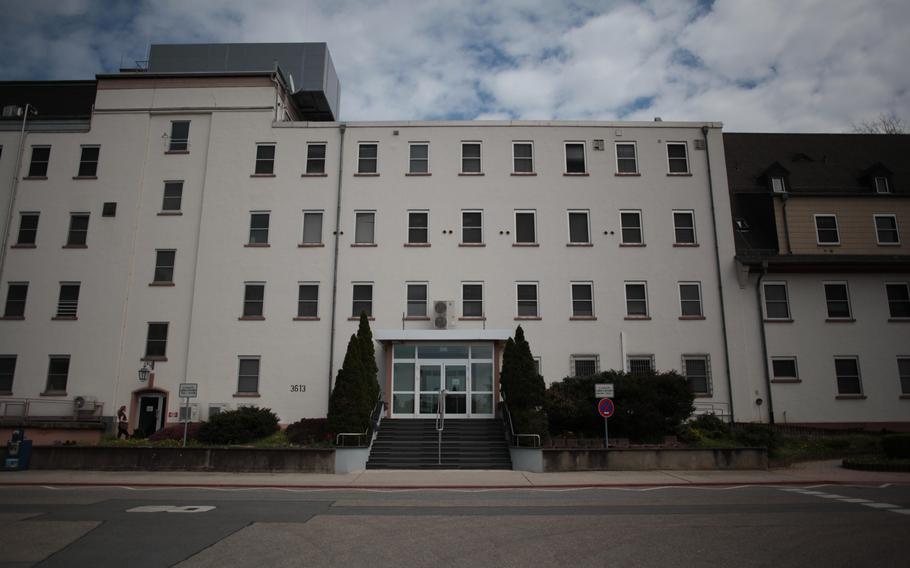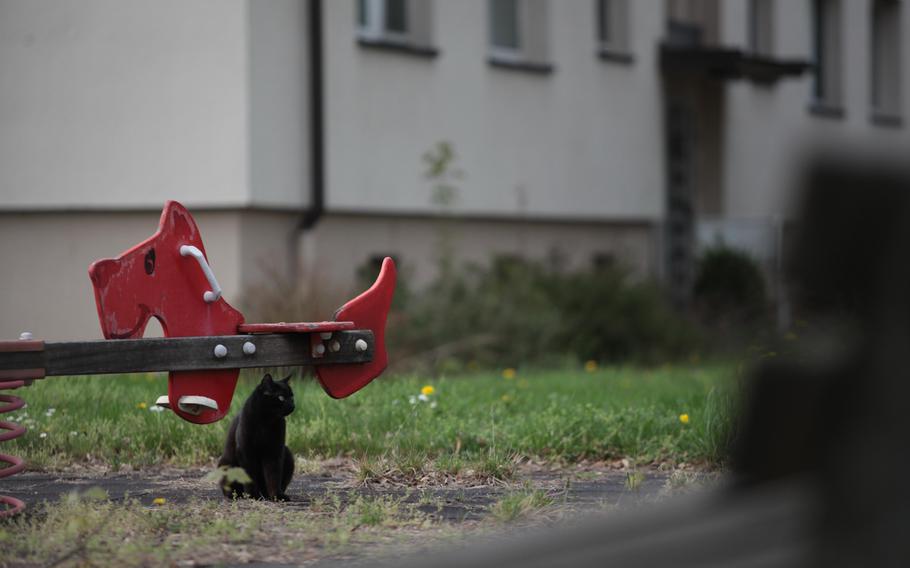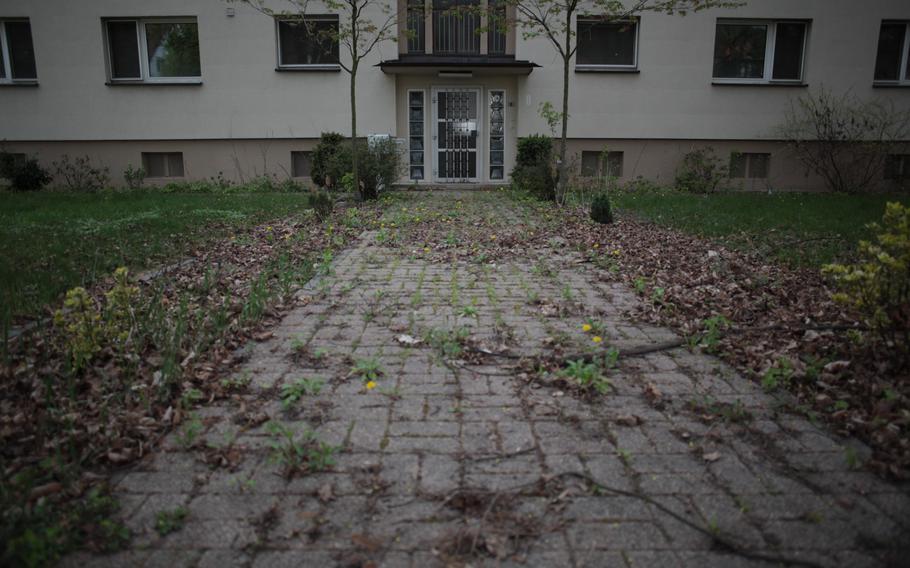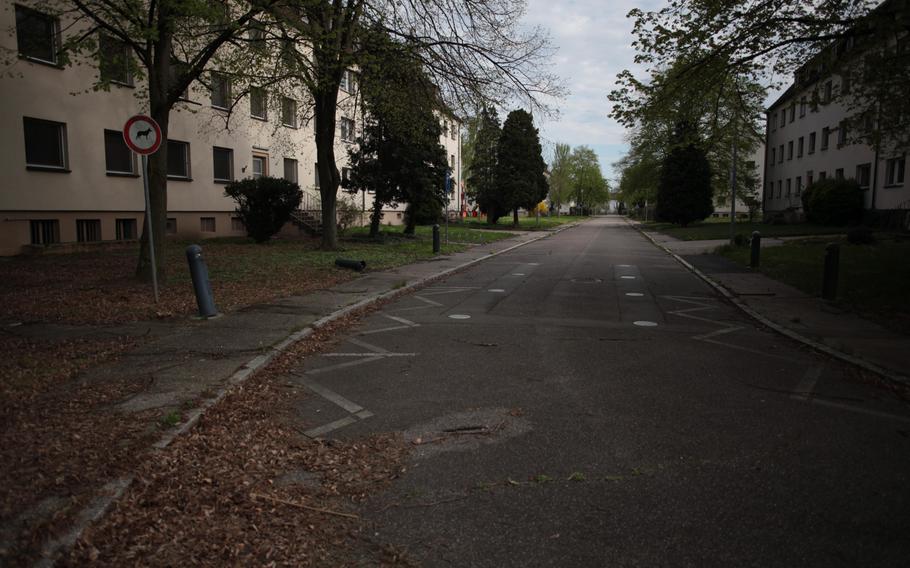 HEIDELBERG, Germany — Hundreds turned out Friday for the U.S. Army's final retreat ceremony at Campbell Barracks, the longtime home of U.S. Army Europe.
On a balmy day, German and American color guards lowered their country's flags here one last time, symbolizing the end of the U.S. Army's presence in the city.
The base now known as Campbell Barracks was built in the late 1930s to house the German Army's 110th Infantry Regiment, and was originally called Grossdeutschland-Kaserne. After the end of World War II, the U.S. Army's 6th Group headquarters took over the base. It inactivated two months later, making way for the U.S. 7th Army, which moved to the base in July 1945.
In 1948, the Army renamed the base Campbell Barracks in honor of Staff Sgt. Charles Campbell, who was killed in nearby Mannheim two days before the Germans surrendered Heidelberg.
U.S. Army Europe was established at Campbell Barracks in 1952, and was headquartered here until earlier this year, when it moved to Wiesbaden as part of a major realignment of U.S. Army forces in Europe. Campbell Barracks and other installations in the city will soon be turned over to German control, ending the U.S. military's nearly seven decades in Heidelberg.