Army holds back as Italy loosens coronavirus restrictions
by
Nancy Montgomery
May 18, 2020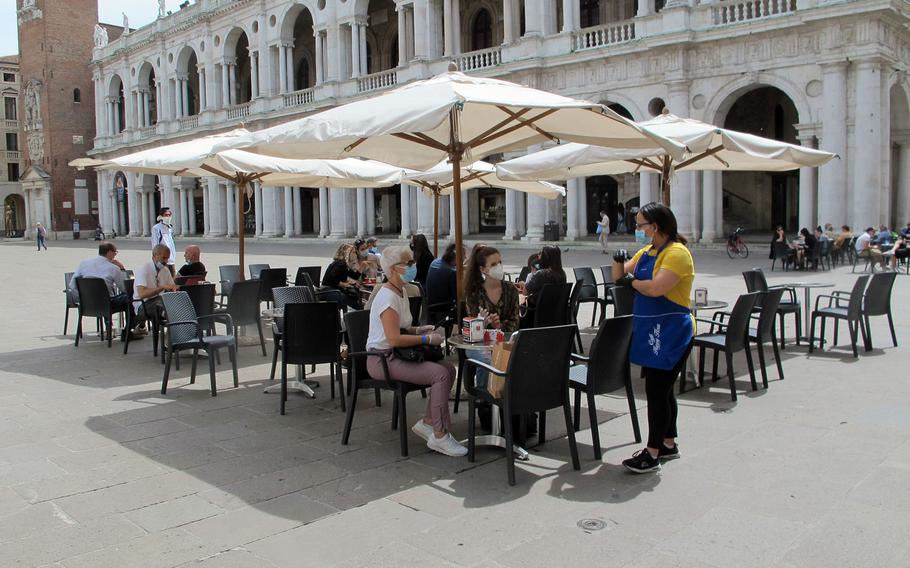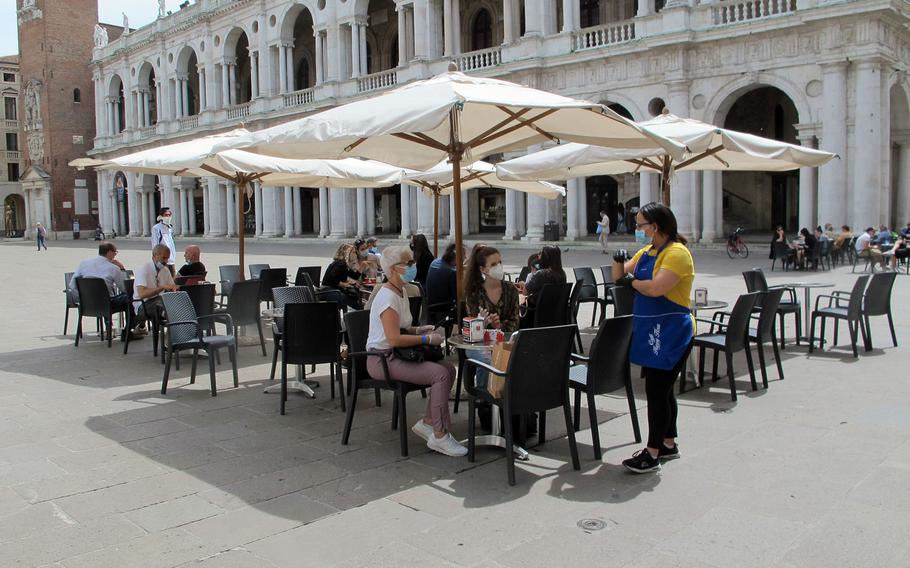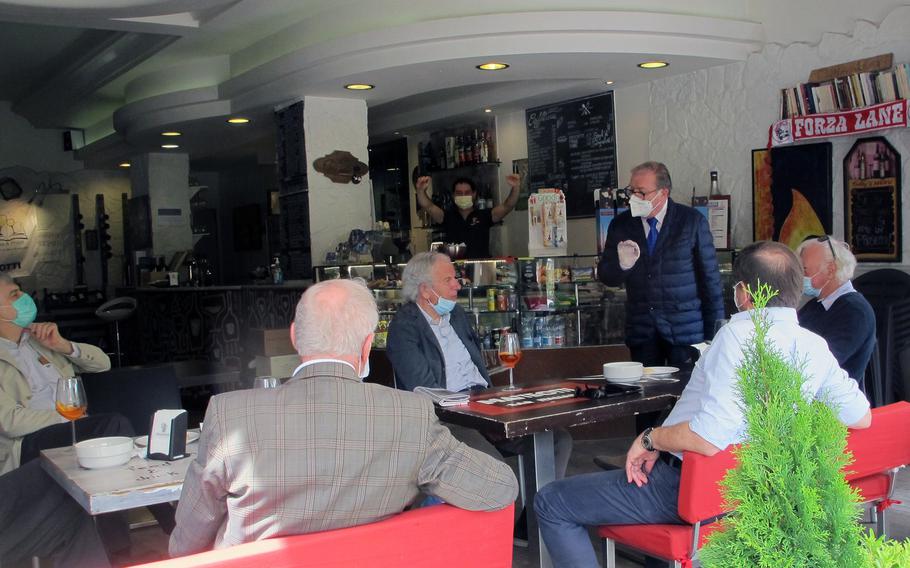 Stars and Stripes is making stories on the coronavirus pandemic available free of charge. See other free reports here. Sign up for our daily coronavirus newsletter here. Please support our journalism with a subscription.
VICENZA, Italy — Italians resumed visiting hair salons and having drinks out with friends Monday.
But soldiers with U.S. Army Garrison Italy still aren't allowed to do those things, following updated orders meant to prevent the spread of the coronavirus.
Army officials are moving cautiously as Italy lifts restrictions ordered months ago, when it became the European epicenter of the virus.
"We're going to be very, very careful and deliberate," Maj. Gen. Roger Cloutier said Friday at the garrison's virtual town hall, its 12th in as many weeks since the viral pandemic began. "We are cautiously optimistic but we have to maintain our discipline as we move forward."
The Italian government Monday also announced that self-declaration travel forms are no longer required for regional travel and is expected June 3 to allow travel throughout the country.
Cloutier, commander of U.S. Army Africa, has repeatedly said that he might apply more stringent measures than the Italians, whose lockdown was among Europe's most severe, in order to protect the force, slow the spread of the virus and maintain readiness. He issued a general order late last week that does that.
Troops who live in the barracks and have been restricted to post since early March are still generally restricted to post under the order.
During the duty week, they can leave only to travel to another post, get gas or for medical reasons. On weekends, they can leave to exercise or get takeout food. But they're prohibited from riding in personally owned cars or taking public transit, and they must be back at their posts by 8 p.m.
Service members living off-post are allowed to use personal vehicles within 15 kilometers of their homes for food, banking and medical needs, and go anywhere within the Veneto region to hike or for other exercise.
Socializing is restricted to one visitor at a time in a barracks room and only mission-essential visitors are allowed on post.
"Parties or other social gatherings are strictly prohibited," according to the order. "Regardless of any changes to host-nation laws, these activities will remain prohibited."
Service members living on- or off-post must be in their residences from 10 p.m. to 5 a.m., the order said.
Family members and civilians are not subject to punitive actions for violating the order, but are "highly encouraged to follow my additional restrictions and are strongly discouraged from participating in activities that may jeopardize the health and safety of our community," the order said.
Cloutier said at the town hall meeting that he'll reduce restrictions only when the data, which he said would include more expansive testing, indicates that it can be done without risking a new infection spike. History shows pandemics often have second and third waves of infection, he said.
Rules and restrictions vary between regions and services in Italy, which also hosts Aviano Air Base in the northeast and a large U.S. Navy base in Naples.
montgomery.nancy@stripes.com Twitter: @montgomerynance
---
---
---