Army headquarters in Poland gets a new name but mission remains the same
---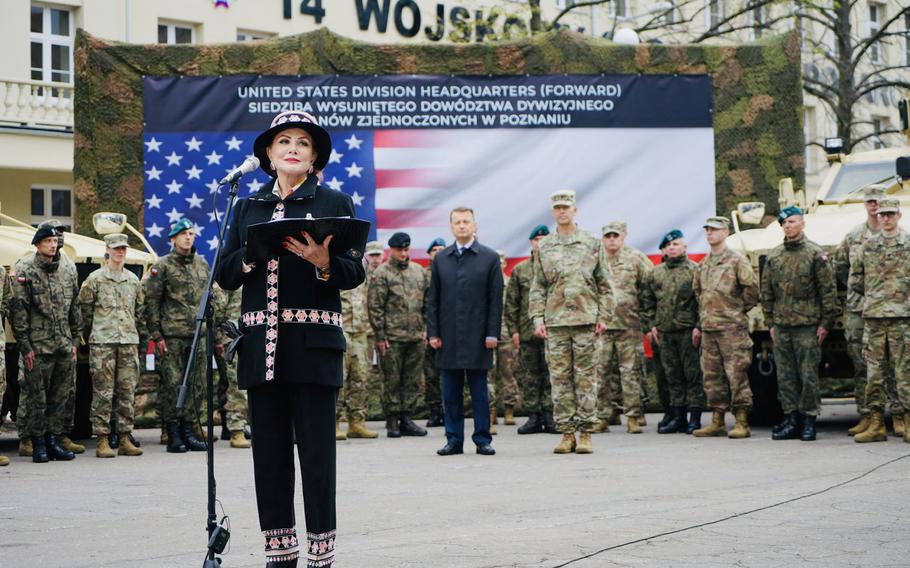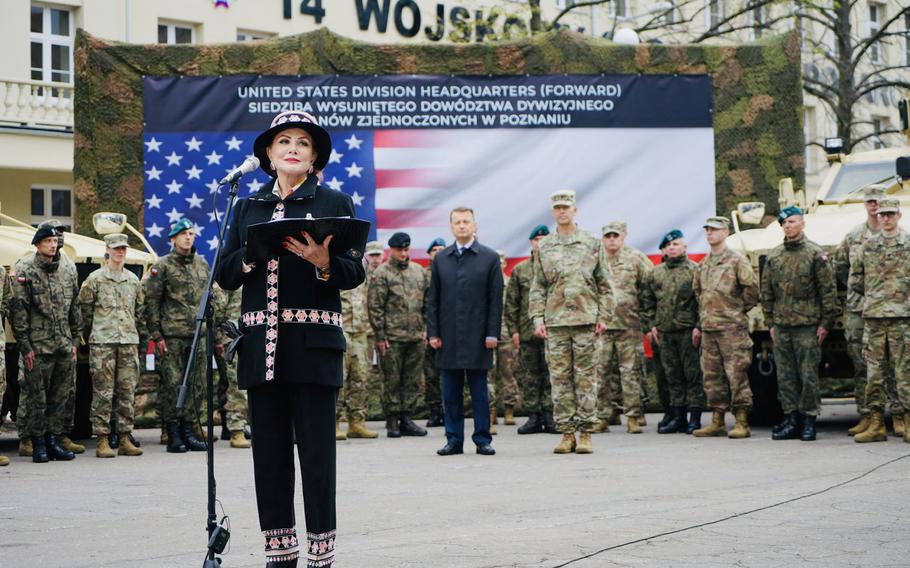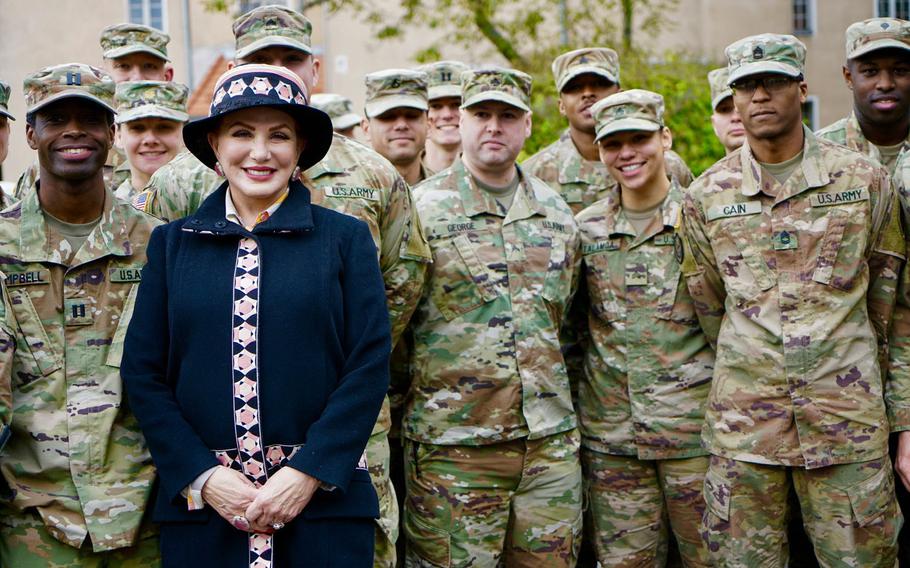 STUTTGART, Germany — The U.S. Army's headquarters in the western Polish city of Poznan got a new name last week, but its mission remains unchanged.
The small team of soldiers known as "Mission Command Element" was rebranded 1st Infantry Division (Forward) in a ceremony on Friday. The unit has served as a forward headquarters in Poznan since 2017, overseeing operations for U.S. Army Europe on NATO's eastern flank.
"The change is to emphasize that 1st ID is regionally aligned with EUCOM (U.S. European Command) and fully vested in training and operations," said Maj. Traun Moore, a USAREUR spokesman. There is no change in the size or purpose of the mission, he said.
Against the backdrop of an image of the U.S. flag enmeshed with Poland's, Polish Defense Minister Mariusz Blaszczak praised the strong ties between the two NATO allies.
"Poland and the United States are joined by a strategic partnership based on commonly professed values, traditional ties of friendship and respect for mutual interests," Blaszczak was quoted by the Polish Press Agency as saying.
"The strengthening of the alliance with the United States and the increase of American forces in Poland is one of my priorities as minister of defense," PAP cited him as saying.
Polish and American troops "stand shoulder to shoulder, ready to give their lives if needed in the defense of freedom and in support of peace," U.S. Ambassador to Poland Georgette Mosbacher said at the name-change ceremony.
The U.S. military has been building up troop numbers in Poland in recent years and already operates out of numerous sites across the country.
President Donald Trump and Polish President Andrzej Duda last month signed a cooperation agreement that paved the way for an expanded U.S. military presence in Poland. The U.S. plans to add about 1,000 more servicemembers in Poland, but details on where those troops will be deployed are still getting worked out.
vandiver.john@stripes.com Twitter: @john_vandiver
---
---
---
---