gallery
Army field artillery showcases rocket firepower at Grafenwoehr
by
Immanuel Johnson
May 8, 2020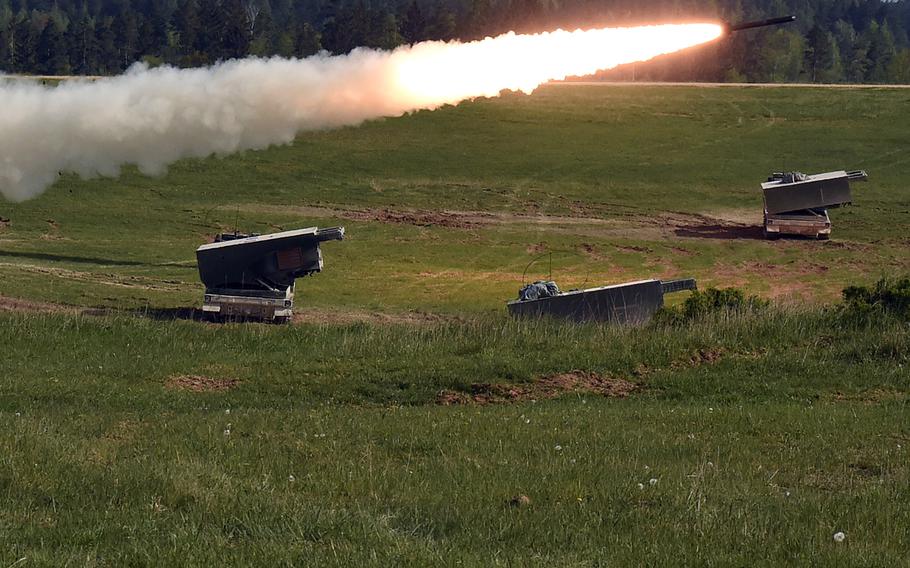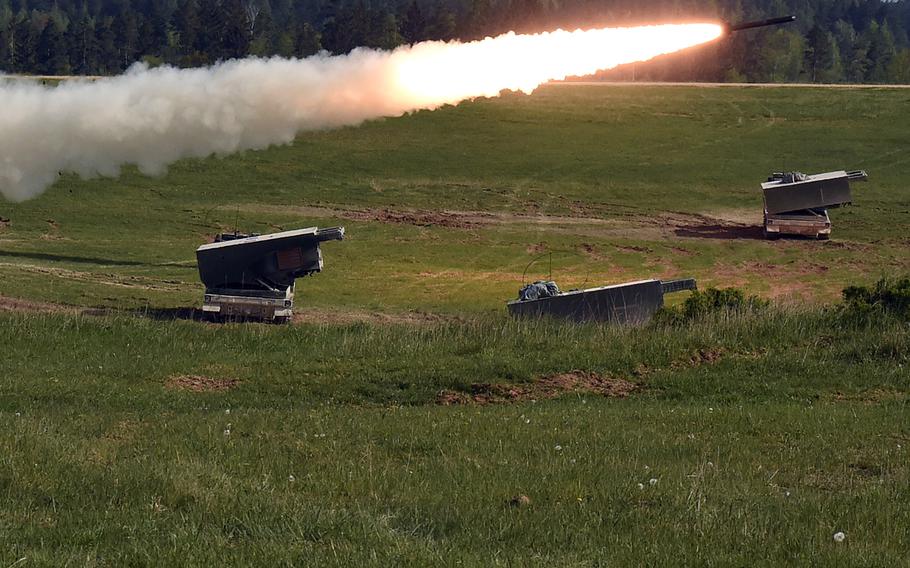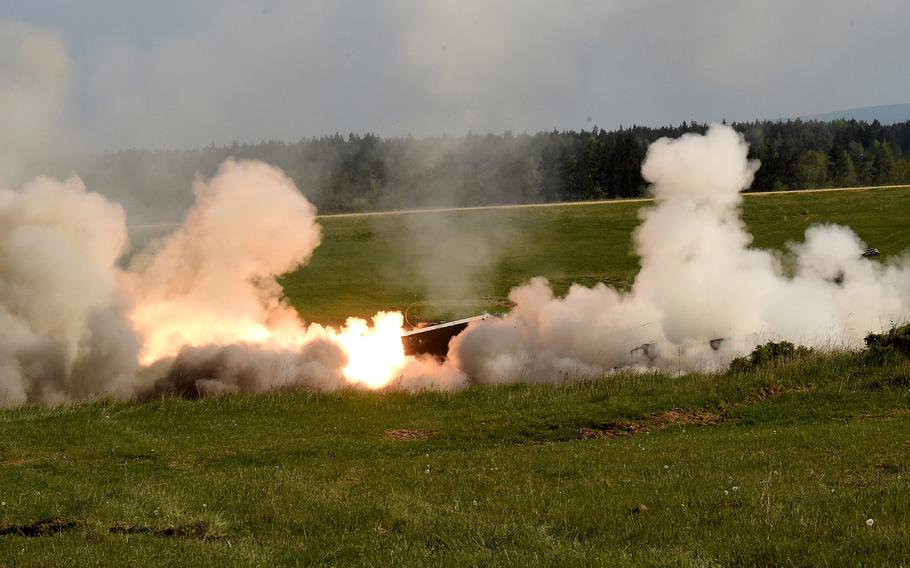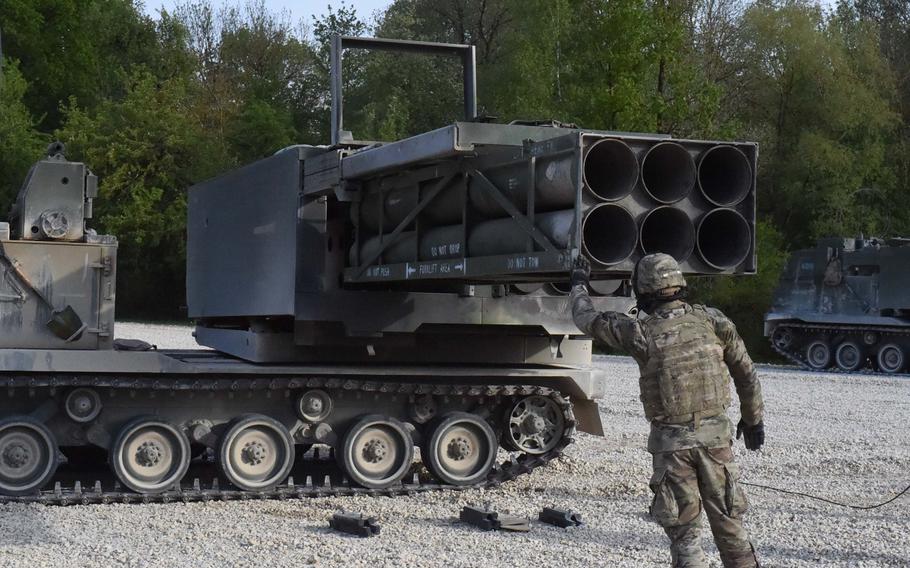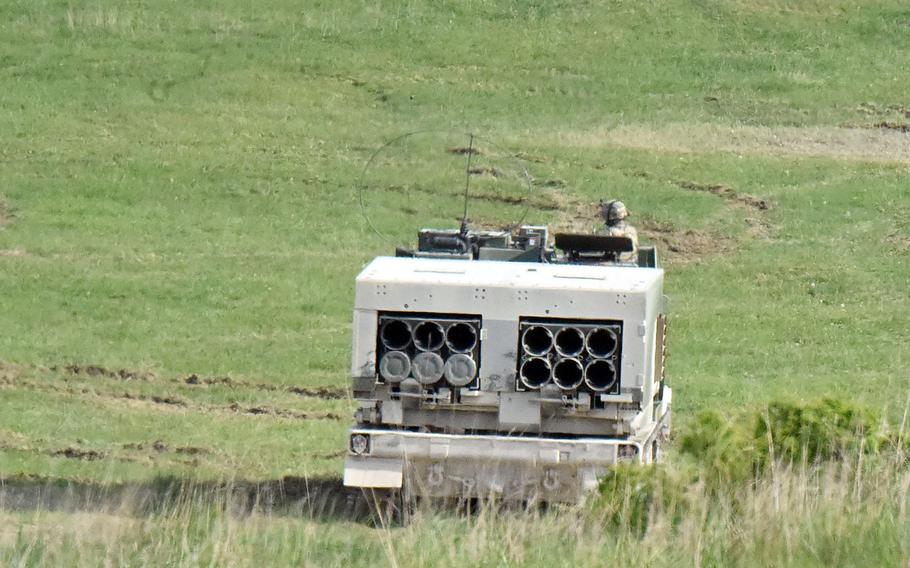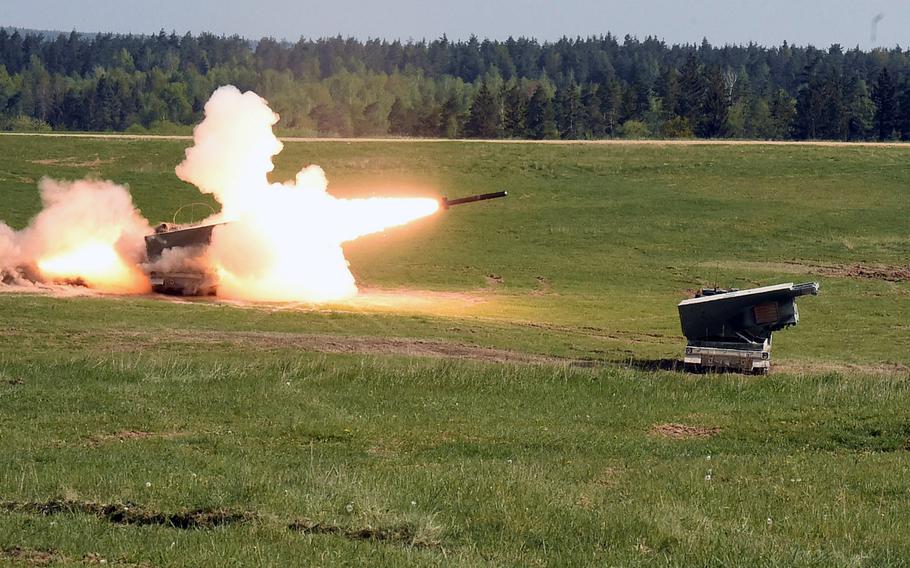 GRAFENWOEHR, Germany — The 41st Field Artillery Brigade launched multiple rockets Friday in a live-fire exercise emblematic of the Army's plans to beef up its firepower in Europe.
"Having the fires brigade in Germany speaks to the Army's overall priority of getting the long-range fires back into the Army," battery commander Capt. Rex Swindlehurst said.
The M270A1 is a self-propelled multiple rocket launcher in service since the 1980s, with a top range of more than 100 miles. It has been used by a number of NATO countries and allies around the world.
The unit on Friday fired reduced range practice rockets, which can travel about 9 miles.
During the Cold War, the 41st FAB spent 33 years in Germany before being withdrawn in 2005.
Plans call for the unit, which arrived in Grafenwoehr in 2018, to receive a second field artillery battalion in September, brigade commander Col. Seth Knazovich said during the exercise.
"We will be at our authorized strength at that point," he said. "We will have two MLRS battalions, the brigade support battalion, the brigade signal company as well as headquarters established in Grafenwoehr."
The brigade's move to Europe was an early result of the 2017 National Defense Authorization Act, spurred by a U.S. priority of boosting NATO's collective defense in the face of a militarily more assertive Russia.
The coronavirus outbreak hasn't adversely affected brigade training, commanders said.
"Our soldiers ... understand the serious nature of the pandemic and do their part to stop the spread," Swindlehurst said.
johnson.immanuel@stripes.com Twitter: @Manny_Stripes
---
---
---