Annual fun run to tie up traffic in Kaiserslautern Thursday
---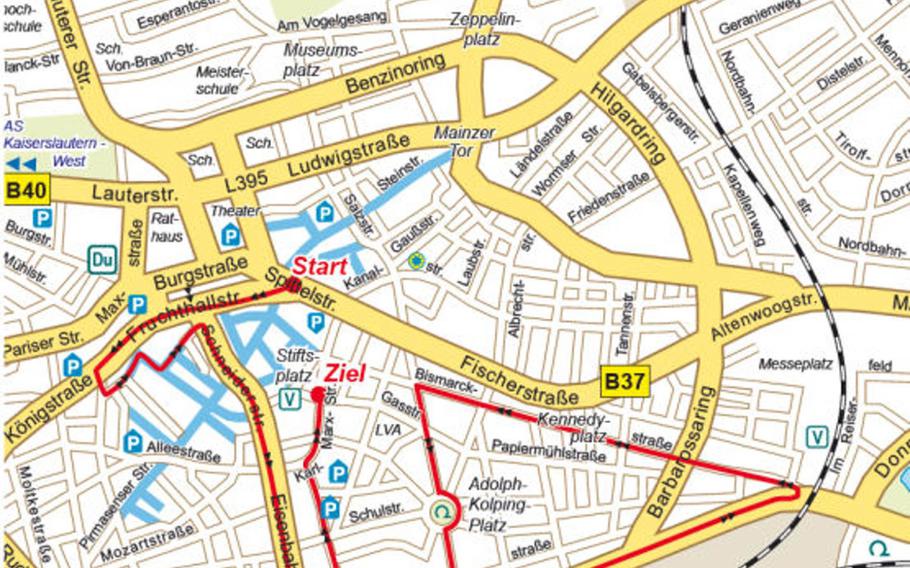 KAISERSLAUTERN, Germany — The annual Firmenlauf, or Company Run, taking place in Kaiserslautern Thursday afternoon will essentially gridlock downtown with street closures.
Starting at 4 p.m., parts of the route will be closed to traffic, and the entire route will be closed from 5:40 p.m. The run — for which participants dress up in costumes — starts at 6 p.m.
As the runners pass, segments of the five-kilometer (about three-mile) route will be reopened. The Kaiserslautern police warned that drivers should expect traffic delays and closures until about 8 p.m. Driving in and out of some of the garages downtown also will be prohibited during the road closures, including the garages at Stiftsplatz, Lutrinastrasse, Loewenstrasse and Kreissparkasse, according to the police. Some bus lines will also be affected.
The route starts at the foot of St-Martins-Platz on Spittelstrasse and goes past the Fruchthalle, then turns in toward the pedestrian zone and onto Eisenbahnstrasse, Barbarossastrasse and Bismarckstrasse, before the route ends near the Stiftsplatz, where an after-run party will feature live music, food and drink. Prizes will be awarded for largest turnout from a particular business and best costume, among others.
More than 7,000 runners from 412 businesses took part in last year's run, according to organizers.
---
---
---
---