American WWII air crew remembered 75 years after their B-17 crashed in England
by
Christopher Dennis
February 20, 2020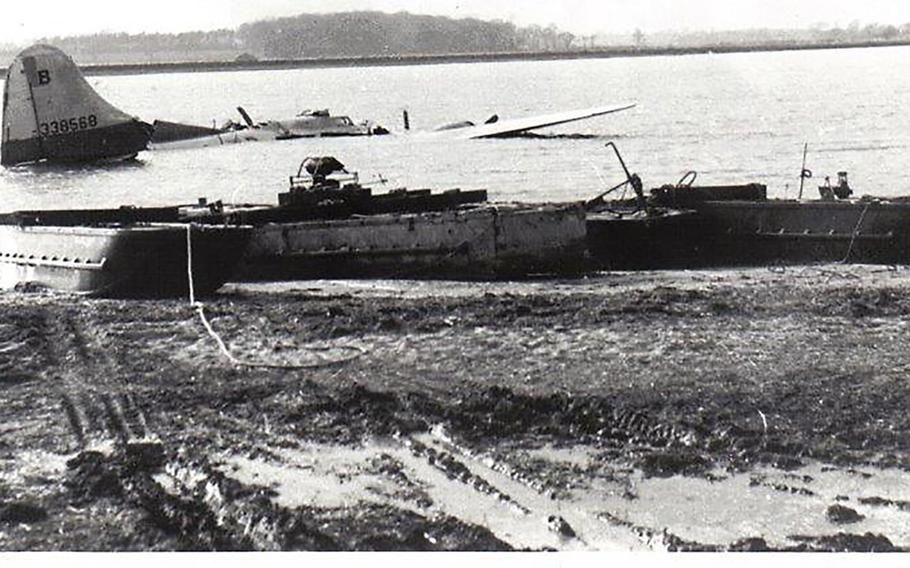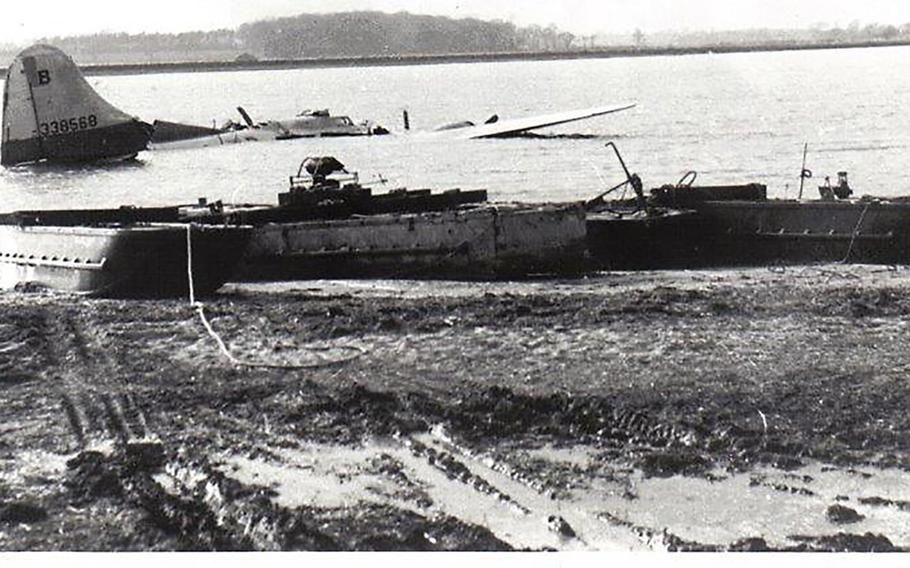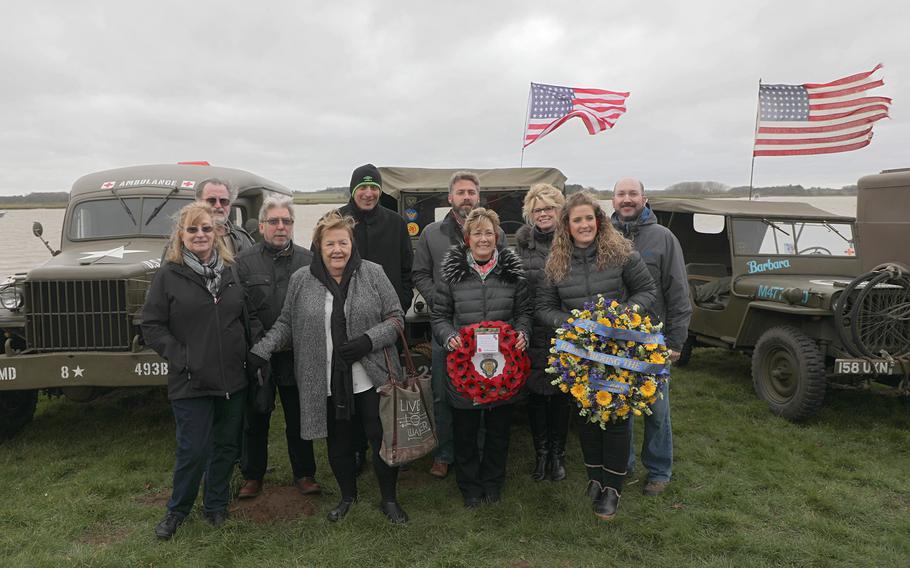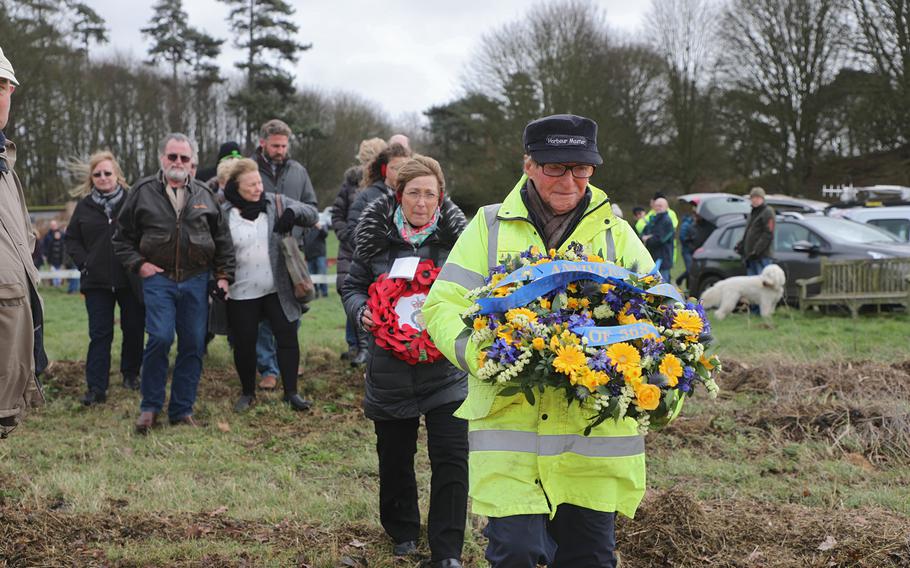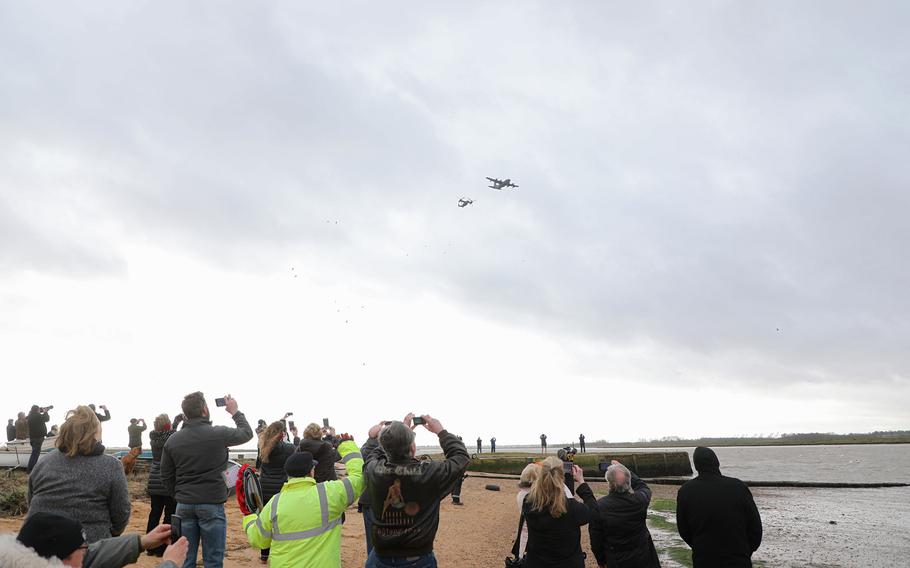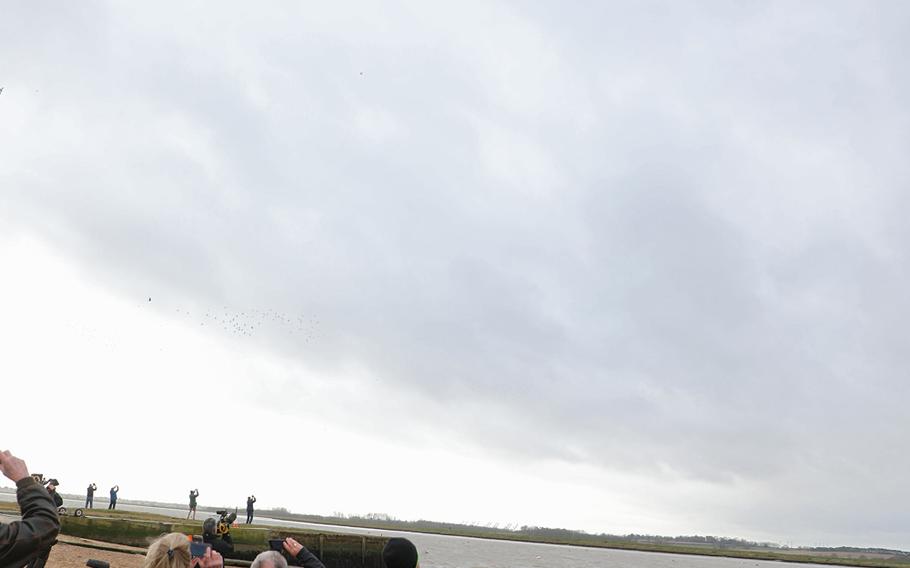 RAMSHOLT, England — The crew of a World War II B-17 Flying Fortress were remembered in a ceremony in this small English village Thursday, 75 years to the day after their bomber crashed in the nearby Deben River in the closing months of the war.
Hundreds of people turned out to honor the crew of 10, eight of whom died when the plane came down shortly after takeoff on Feb. 20, 1945 after one of its engines caught fire.
The pilot, 2nd Lt. Frederick Stindt, and flight engineer Cpl. Jewel Haynes were the only two survivors. Stindt died three years ago and Haynes passed away in March last year.
"It's just amazing to me, all the people who came out here to pay their respects to the guys who gave their lives," said Janice Vasek, Stindt's daughter, who traveled to England from Texas to attend the ceremony.
Stindt and his crew had taken off on a winter's morning 75 years ago, bound for Nuremberg, Germany, where "their target was to be the marshaling yards," Darren Jelley, an archivist from the 493rd Bomb Group Museum, told Stars and Stripes by email.
When one of the B-17's engines caught fire six minutes into the flight, they steered the plane, which had "a full bomb load and fuel tanks," toward the wide Deben River, said Leonard Haynes, son of flight engineer Jewel Haynes.
As wreaths of flowers and red poppies were laid Thursday on the riverbank near where the aircraft went down, a U.S. Air Force C-130 and CV-22 from RAF Mildenhall flew overhead to honor the World War II crew.
"I'm glad I came so far to see this," Vasek said as the planes paid tribute to her father and his crew. "I wouldn't have missed this for the world."
dennis.christopher@stripes.com Twitter: @chrisbdennis