Airmen save toddler from drowning in German lake
By
Marcus Kloeckner Jennifer H. Svan
August 5, 2020
---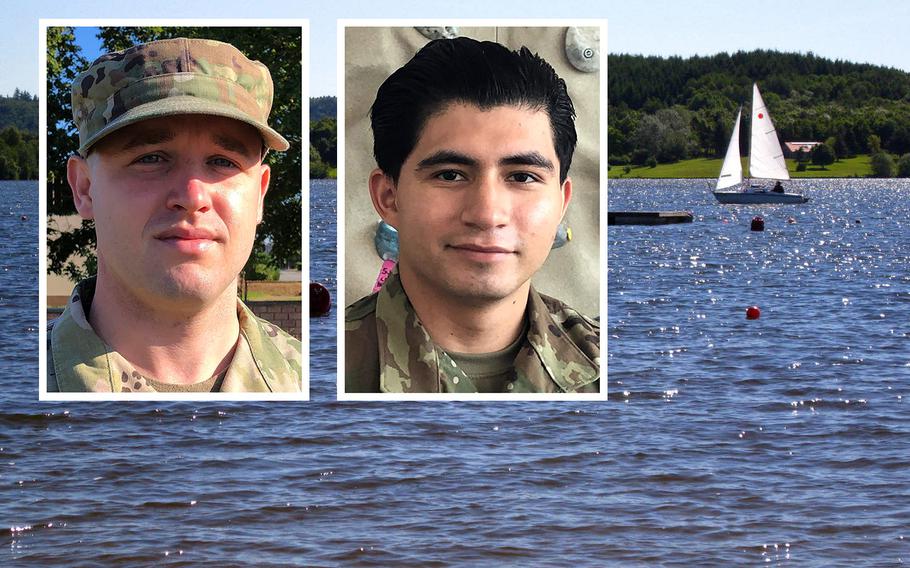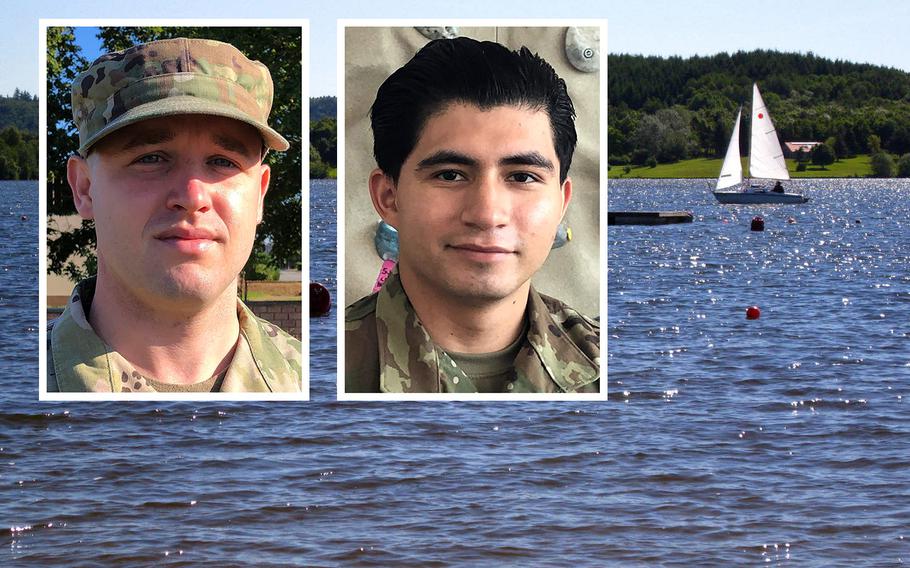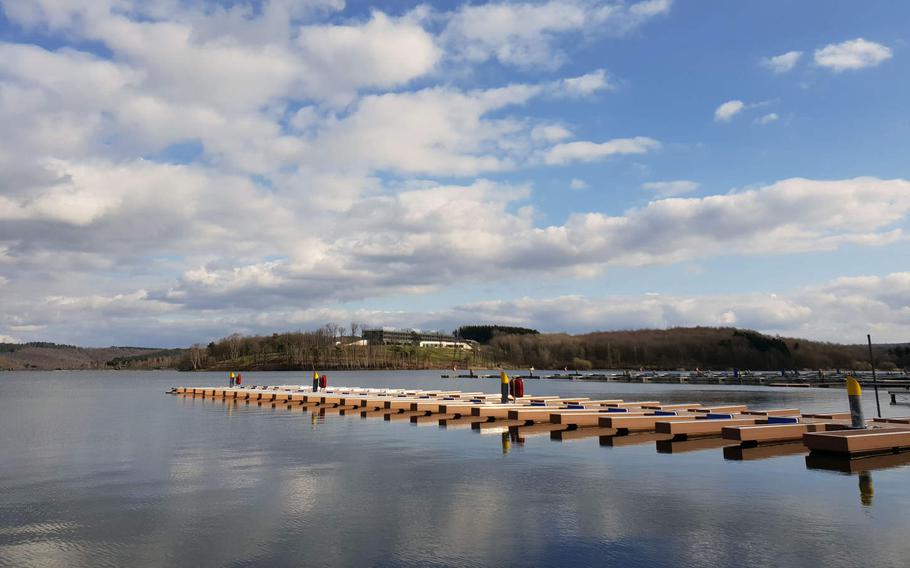 KAISERSLAUTERN, Germany — A toddler owes her life to the quick reactions of two U.S. airmen who saved her from drowning last weekend in a popular recreational lake in southwest Germany.
Staff Sgt. Corey Drake of Ramstein Air Base and Senior Airman Ezekiel Lopez ran to the aid of the 2-year old girl, who nearly drowned Sunday in waist-deep water at the Bostalsee reservoir, a man-made lake about 30 miles west of Ramstein.
Drake, a client systems technician with the 1st Combat Communications Squadron at Ramstein, was visiting the lake with family and friends, and playing with his 2-year-old son in shallow water when he noticed something about 30 yards away in the lake.
"It was really slow. It wasn't panicked," he told Stars and Stripes. "It looked like a kid swimming."
But when the child stopped moving, he became concerned, picked up his son and quickly waded out to where the other child was, he said.
"She had stopped moving, she was face-down, and all of her limbs were hanging below her," he said.
Holding the girl's limp, pale body on one hip and his son on the other, Drake shouted for help as he made his way back to shore.
Lopez — who was also at the lake with his family — immediately ran over to help, taking the little girl from Drake and sprinting toward the lifeguard station about 50 yards away.
"The only thing going through my mind was 'don't die, try to stay awake, don't die,'" he said.
Once at the station, 21-year-old Lopez, who works at the fitness center at Spangdahlem, began chest compressions until the lifeguards could take over, he said.
Several minutes later, the girl began crying.
She was flown by helicopter to a hospital in Saarbruecken, German police said in a statement Tuesday. The little girl has recovered from her ordeal and is in excellent health, the police said.
Three days after saving the little girl, "I can't stop thinking about her," Drake said. "I can't get her face out of my mind."
She was at the lake with a large party of people who spoke Arabic, he said. Her family, paramedics and the police have thanked him and Lopez for saving her life.
The service members "did exactly the right thing," said Armin Stengel, police chief in the town of Wadern, which is near the lake.
A lifeguard had also seen that the child needed help, but the airmen reached her first, Stengel said.
svan.jennifer@stripes.comkloeckner.marcus@stripes.com Twitter: @stripesktown
---
---
---
---