Airman accused of killing German teen in vehicle crash charged with involuntary manslaughter
by
Jennifer H. Svan
December 2, 2019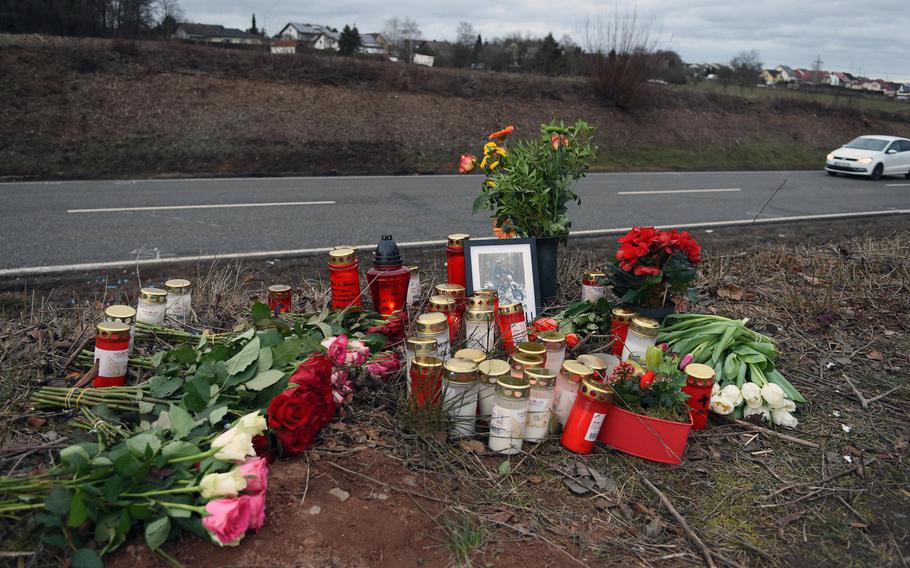 RAMSTEIN AIR BASE, Germany — A Ramstein airman could spend a decade in jail for his role in a crash that killed a German teen earlier this year.
The Air Force announced Monday at a preliminary hearing that it has charged Airman 1st Class Roman Bahena with involuntary manslaughter, which carries a sentence of up to 10 years in prison.
The government is seeking to also charge him with negligent homicide, military prosecutors said at the hearing, which was held to determine whether there is enough evidence for a trial to go ahead. Negligent homicide carries a maximum sentence of three years in prison.
Bahena was driving a Chevrolet Camaro on the evening of Feb. 6 when he crashed head-on into a Piaggio Ape, a three-wheeled light commercial vehicle with a Vespa scooter as a base. The driver of the Piaggio, a 17-year-old German boy from Weilerbach who has not been identified publicly, died at the scene.
Bahena was 20 at the time and newly assigned to Ramstein. He had completed training for his military driver's license in Germany.
Bahena failed to return to his lane after passing another vehicle on a two-lane road between Mackenbach and Weilerbach, only a few minutes' drive from Ramstein, German investigators said at the time of the accident.
But evidence that Bahena's defense has contradicts that assertion, his legal team said.
A German man who was at the scene of the accident reportedly told a crying Bahena that the Piaggio was in his lane, said Maj. Jeremy Snyder for the defense. Bahena, himself, told Air Force investigators that the collision occurred after he returned to his lane of traffic, Snyder said.
He had no alcohol or drugs in his system and there was no evidence that he or his wife, a passenger in the car, were texting about the time of the crash, Snyder said.
But Air Force prosecutors said Bahena was driving faster than the posted speed limit when he passed another vehicle while driving toward Weilerbach, in the dark and at a bend in the road.
He failed to lift his foot from the accelerator immediately before the collision, "which tells us he was not paying attention to the road," said prosecutor Maj. Matthew Tusing.
It was unclear when a decision will be made about whether to take the case to trial.
svan.jennifer@stripes.com Twitter: @stripesktown