Air Force tanker makes emergency landing with suspected fuel leak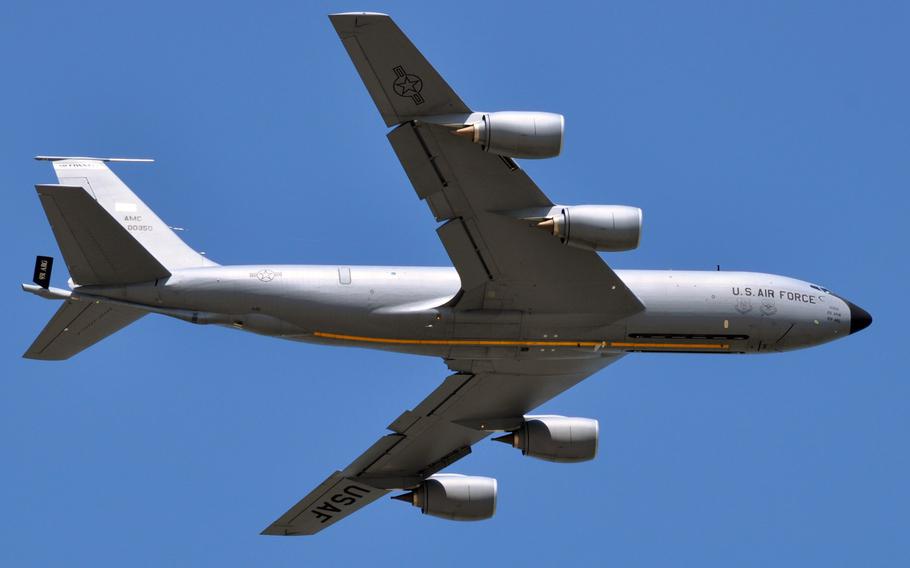 A suspected fuel leak forced an Air Force tanker to make an emergency landing on the Mediterranean island of Mallorca on Monday.
The KC-135 Stratotanker, an aerial refueling aircraft, landed at Sol San Juan airport in Palma De Mallorca, according to a statement from the U.S. Embassy in Madrid. The plane was undamaged and was to leave the airport after the problem was repaired, the statement said.
No injuries were reported.
The tanker, based at McConnell Air Force Base in Kansas, had taken off from a Spanish air base at Moron, outside of Seville in the country's south, according to a spokeswoman for U.S. Air Forces in Europe.
With more than 50 years of service as an aerial refueling tanker, the KC-135 fleet has recently shown its age. Stratotankers have made emergency landings this year in Wichita, Wis., Indiana and Tampa Bay, Fla., with press reports citing landing gear and engine malfunctions.
The Air Force plans to replace the Stratotanker with the next generation KC-46 refueling tanker, scheduled to arrive in 2017.