AFN programming, including NFL, among affected services for overseas military families
by
Jennifer H. Svan
January 20, 2018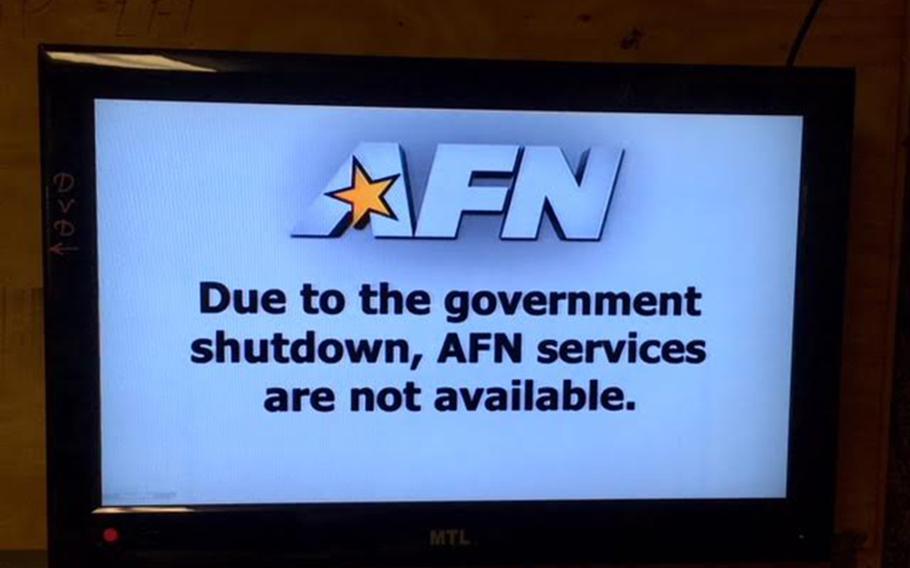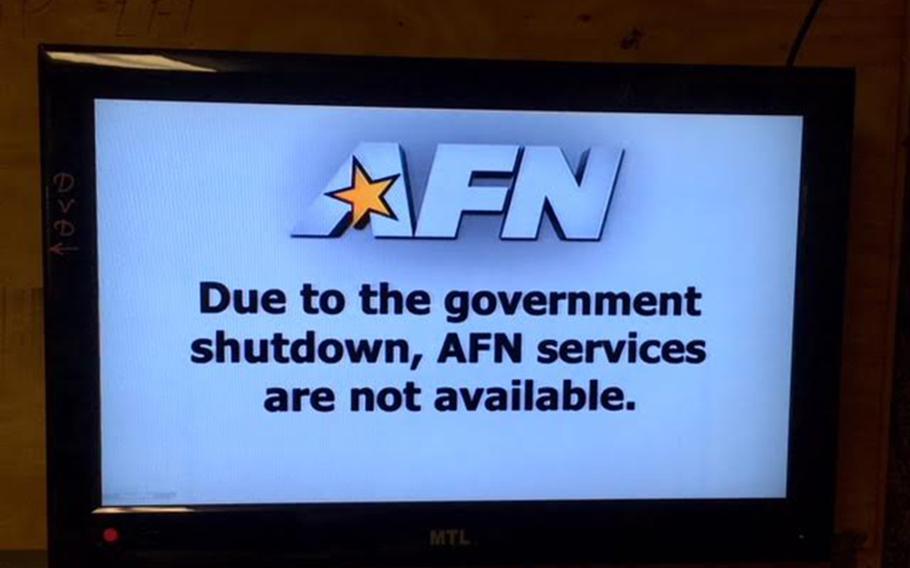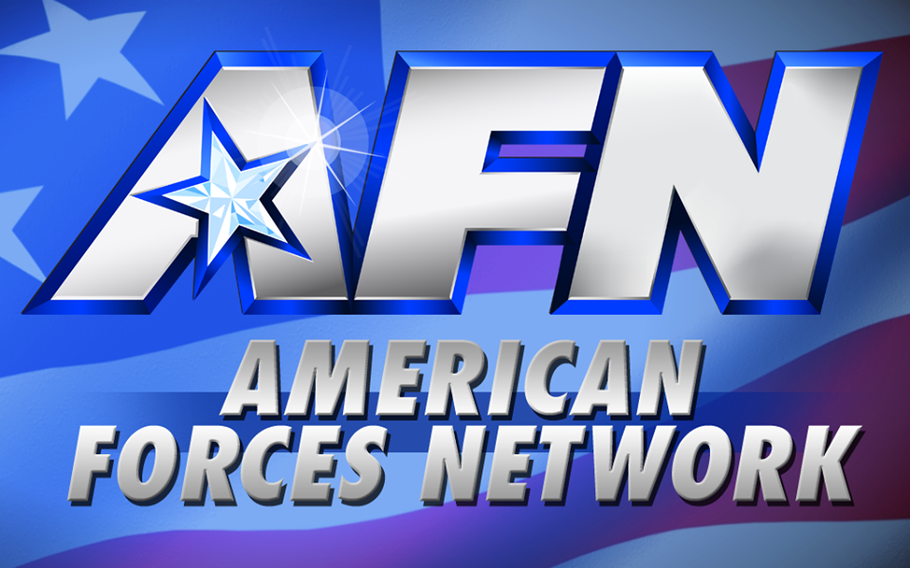 KAISERSLAUTERN, Germany — Defense Department personnel and their families overseas woke up over the weekend to confusion, uncertainty and some anger about how their lives would be affected by the U.S. government shutdown.
The shutdown became official at midnight Friday in Washington, D.C., after Democrats and Republicans in Congress failed to agree on a last-minute spending bill to fund government operations.
It didn't take long for some DOD operations to grind to a halt: American Forces Network, which provides entertainment and command information to U.S. servicemembers worldwide through its television and radio services, was dark early Saturday morning in Europe, Asia and the Middle East.
Classical music was playing on its radio and television stations and the network posted a message online that said AFN services were not available due to the government shutdown.
On Sunday, one AFN sports channel and a news channel began re-airing sporadically overseas, meaning that servicemembers would be able to watch the NFC and AFC championship games.
Camp Humphreys in South Korea first reported the limited AFN availability along with AFN 360 on the internet, followed by multiple viewers in Japan on Twitter.
Just hours before kickoff, AFN announced further availability.
"To the world's most deserving viewing audience, it gives me great pleasure to announce we have been given the authority to bring back limited television services," AFN director Col. Dave Honchul posted on the AFN Europe Facebook page. "As such, we have brought back two channels — AFN News and AFN Sports. We will be broadcasting both the NFC and AFC championships.
Prior to the announcement, the network received comments on Facebook from viewers about the timing, though some of the ire was directed at members of Congress.
"No NFL divisional championship games ... perfect timing ... I bet members of congress are gonna watch it," someone wrote on AFN Europe's Facebook page.
An NFL spokesperson told The Washington Post on Saturday that the league would provide its NFL Game Pass to USO facilities and was working on other ways for troops to watch the games.
However, not all USO locations — such as those in Iraq and smaller bases in Afghanistan —have high-speed internet needed for the NFL's steaming service. Also, servicemembers assigned to ships may not have access to a USO facility.
Bagram Air Base, where some 18,000 U.S. and coalition troops, civilians and contractors live in Afghanistan, had a contingency plan for viewing.
"At Bagram, we will be using the DHI [set-top] boxes to view the games," said Tiffany Banks, director of the Pat Tillman USO center on the largest U.S. airfield in Afghanistan. "Presently, each of our televisions have access to all channels, including NBC."
In a statement released Sunday, Pentagon spokeswoman Dana White stated that "despite the government shutdown, DoD determined the operational necessity of television and radio broadcasts constitutes them as essential activities."
In October 2013, the last time the federal government shut down, AFN maintained news and some radio services.
"AFN programming relies entirely on civilian government employees, who were furloughed at midnight Saturday," White said. "Sports broadcasting is not an essential activity and stopped to comply with the shutdown. With minimal manning, we can keep the sports channel up without incurring any additional cost or manpower-complying with shutdown guidance."
Commissaries, schools and other servicesWhat other programs or services on military bases overseas might be affected is still not clear. Most of the limited guidance that's been put out on official social media channels indicate government organizations are still trying to sort out the way ahead.
Government civilians should report to work as scheduled on Monday, according to several Defense Department websites. Services such as schools, overseas base commissaries and exchanges will remain open. Commissaries in Guam and Puerto Rico will also remain open.
All but a few remote commissaries in the U.S will begin an "orderly shutdown," according to the dodlive.mil website.
The Military and Family Life Counseling program will also continue uninterrupted, according to dodlive.mil.
The U.S. Army Corps of Engineers, Europe District, posted a message on Facebook Saturday morning saying that all government employees were to report for duty Monday morning to get further instructions from their supervisors.
Similar guidance was posted for U.S. workers at Army bases in the Kaiserslautern Military Community.
U.S. Army Garrison Rheinland-Pfalz in Germany said on Facebook that employees regularly scheduled to work on Monday should report, but garrison officials indicated that some civilians will likely be asked not to report at some point. They wrote that a limited number of pre-designated personnel "will continue operations; the rest will maintain close contact with their supervisors for specific up-to-date instructions."
Some services may be limited, reduced or closed beginning as early as Monday, garrison officials said.
Rheinland-Pfalz childcare services, health clinics, fitness centers, dining facilities, MWR and shuttle services will remain open during normal hours.
Air Force bases in Kaiserslautern will lose the use of one of their libraries, according to a Facebook posting Saturday from the Ramstein and Vogelweh libraries. The Ramstein library, staffed by local nationals, will stay open Monday to Friday from 10 a.m. to 4 p.m. But the Vogelweh library will be closed until the shutdown is over, the message said. All books in the interim must be returned to Ramstein.
In the Asia-PacificIn Japan, AFN programming and social media stopped at 2 p.m. Saturday, according to a post on U.S. Naval Forces Japan's official Facebook page.
It added that Fleet and Family Support Center work and family life programs will shut down, but counseling would be available. Restaurants, gyms, movie theaters and other services would remain unaffected.
Like in Europe, the network's TV and radio stations played classical music. On Sunday afternoon, AFN Tokyo broadcast a radio documentary about controversies surrounding President Donald Trump's administration.
At Yokota Air Base in western Tokyo, Marine Sgt. John Robertson, 30, of Roswell, Ga., said Sunday that the change in AFN's programming "hadn't had much impact" on him other than having to find another way to watch the NFL playoffs. He said he was looking for a way to watch it online.
The 36th Wing at Andersen Air Force Base, Guam, announced Sunday that it would host a town-hall meeting about the shutdown for civilian workers at 9 a.m. Monday in the base theater. Leadership planned to provide additional information and address questions.
U.S. Forces Korea civilians are required to work, but it's unknown when they'll get paid during a continued shutdown.
Civilians "will be reimbursed at such time as Congress makes appropriated funds available to compensate them for this period of service," according to USFK's Facebook page. Military pay beyond Feb. 1 is also subject to congressional action, through Congress did vote to pay servicemembers during the 2013 shutdown.
Civilians on leave must either report back to work or take leave without pay, according to the USFK site.
Other commands in mainland Japan and Okinawa have issued messages stating that further information on any local interruptions would be issued within the next couple of days.
Stars and Stripes reporters Erik Slavin, Seth Robson, Aaron Kidd, Chad Garland and Kim Gamel contributed to this report.
svan.jennifer@stripes.com Twitter: @stripesktown
---
---
---