AAFES concessionaire investigating internal data breach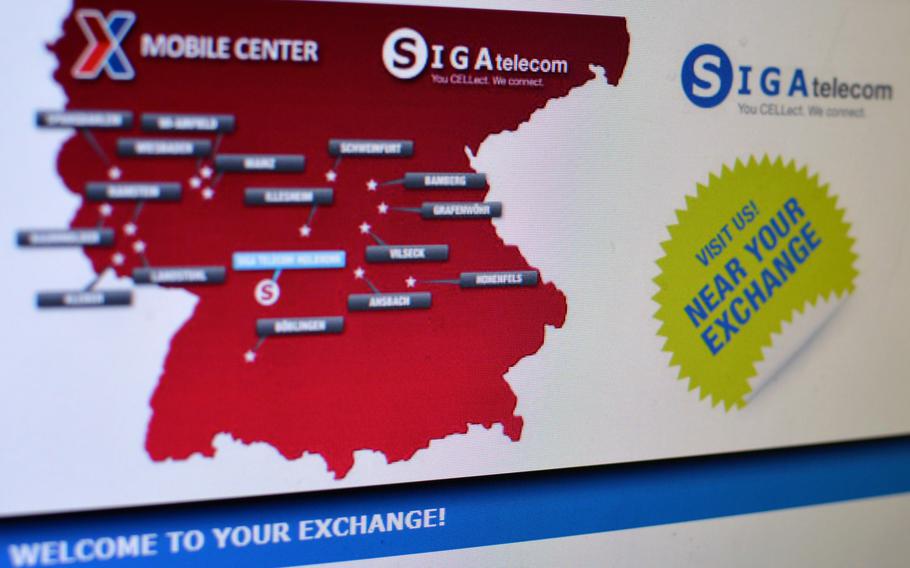 SIGA Telecom, an on-base cellphone concessionaire operating in Germany, is investigating an internal breach of customer information, including names, emails and phone numbers, but company officials said Friday that no financial information was compromised.
SIGA is working with the Army and Air Force Exchange to notify about 27,500 customers who may have been affected, company chairman Ayhan Sentuerk said in a statement.
The system affected contained names, email addresses and phone numbers, SIGA officials said, but no financial information or Social Security numbers.
"We would stress that the investigation is ongoing and that no financial information was released as a result of this internal breach," Sentuerk said in the statement. "The information remains internal and to date, there is no evidence of fraudulent use of the information."
"The internal security vulnerability was eliminated promptly after discovery," he said. "We take the responsibility of protecting our customers' data very seriously."
An AAFES official had earlier reported that 98,000 military personnel stationed in Europe were affected, but SIGA officials said that was incorrect, and all those potentially affected were being notified.
"The Exchange learned on February 11 of a data breach of customer information held by concessionaire SIGA Telecom," AAFES spokesman Chris Ward said in an email earlier Friday.
After the data breach was discovered, SIGA immediately took systems offline, began an investigation and informed German authorities in an effort to find and prosecute the person responsible, Ward said.
Exchange representatives have met with SIGA executives to review details of the breach and confer on remedial actions, Ward said
SIGA has established a customer hotline: 07131-203-8395, which will be staffed Monday through Friday 9 a.m. to 6 p.m. Customers also can inquire in person at SIGA locations or by email at: customercare@siga24.de.