A-10s return to England ahead of military air show
by
Adam L. Mathis
July 15, 2015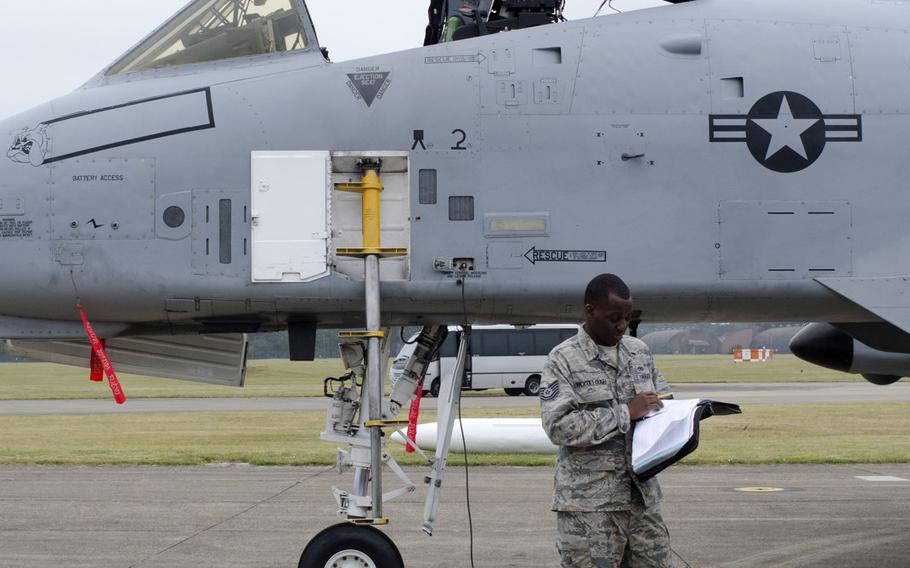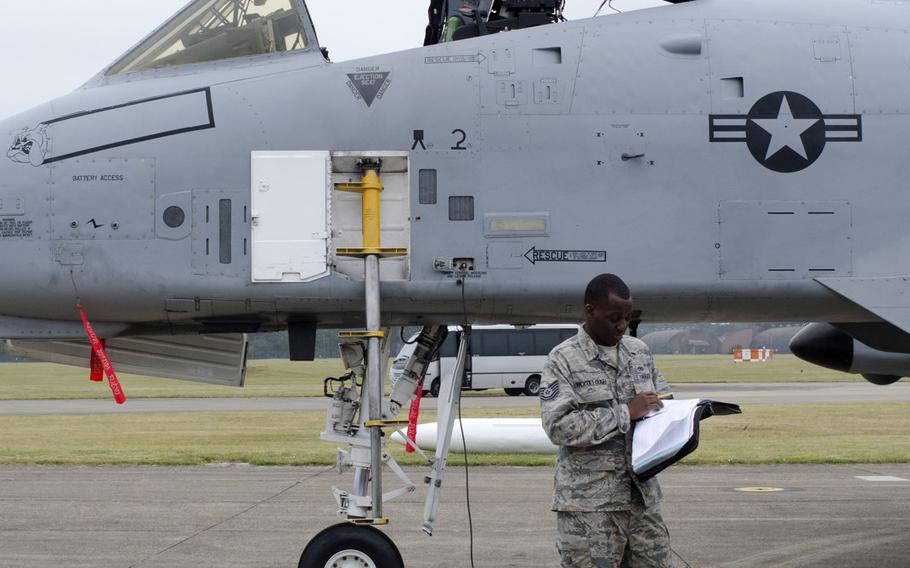 RAF LAKENHEATH, England — U.S. Air Force A-10 Thunderbolt IIs have returned to England after touring Europe as part of an initiative to reassure NATO allies.
Two A-10s arrived at RAF Lakenheath, England, earlier this week. They trained with F-15Cs and participated in combat-search-and-rescue training, said Capt. Jessica Wyble, an A-10 pilot.
The A-10s are scheduled to participate in the Royal International Air Tattoo at RAF Fairford — billed as the world's largest military air show — which starts on Friday, Wyble said.
They are part of a group of 12 that deployed to Europe in February from Davis-Monthan Air Force Base, Arizona.
The deployment was originally intended to bolster regional security and reassure NATO member states concerned about Russia's involvement in the Ukraine conflict.
The A-10s were in England in March for five days to train with NATO forces.
mathis.adam@stripes.com Twitter: @AMathisStripes