Gallery
5-year-old brain cancer patient made honorary pilot for the day at RAF Mildenhall
---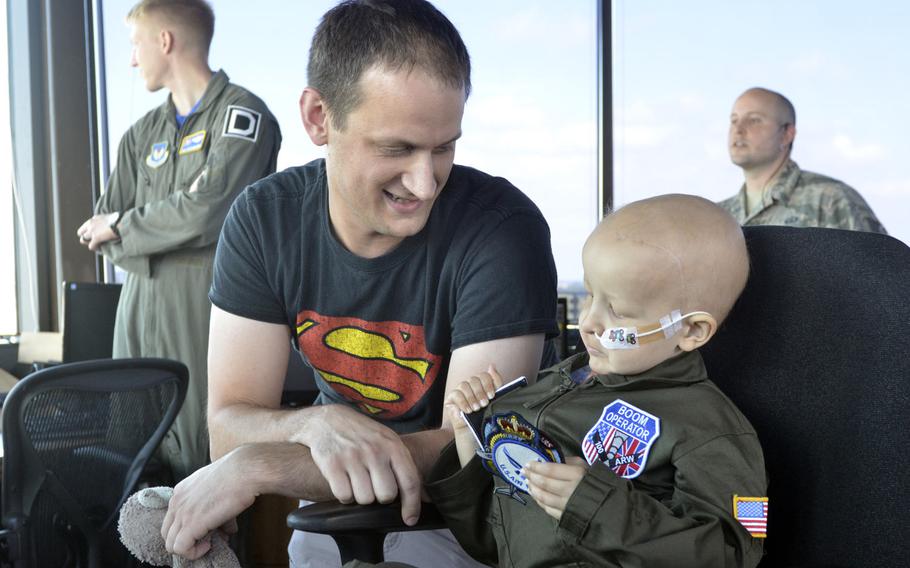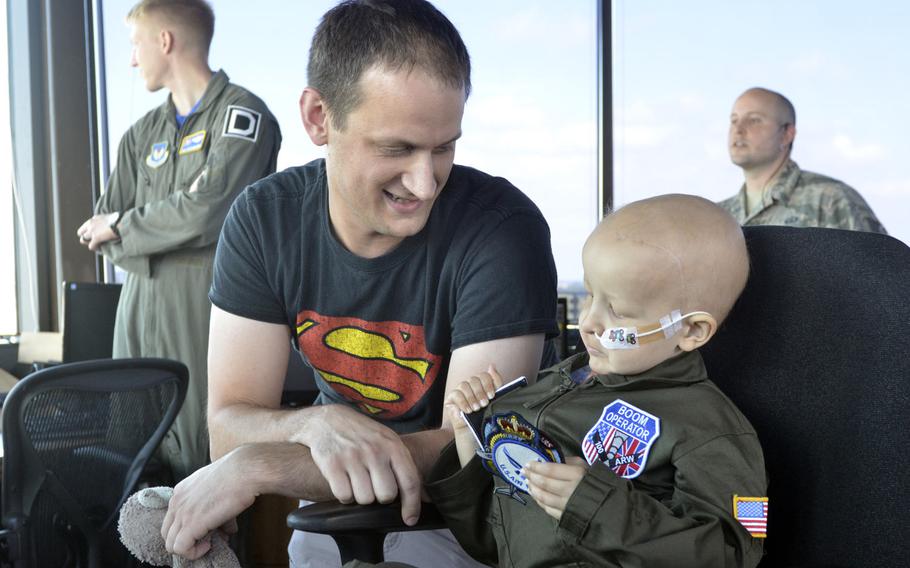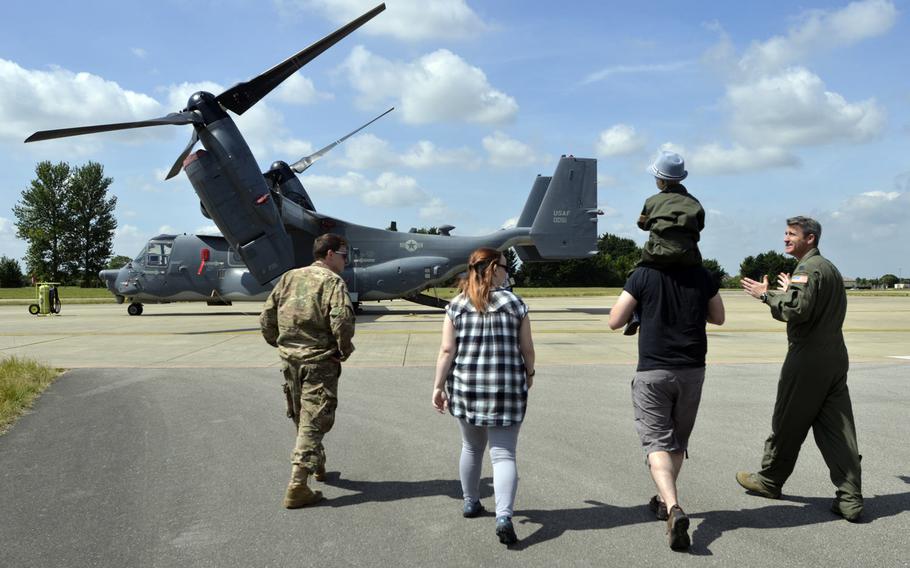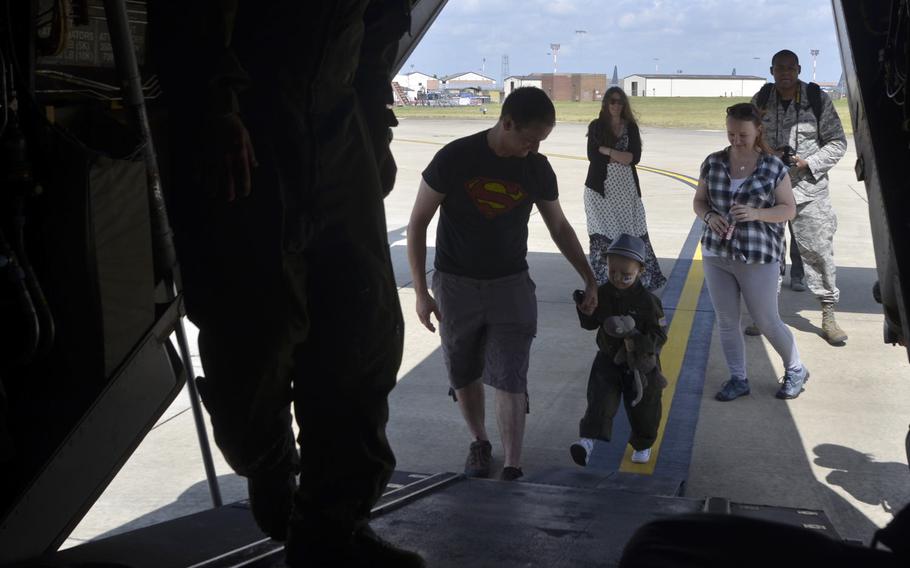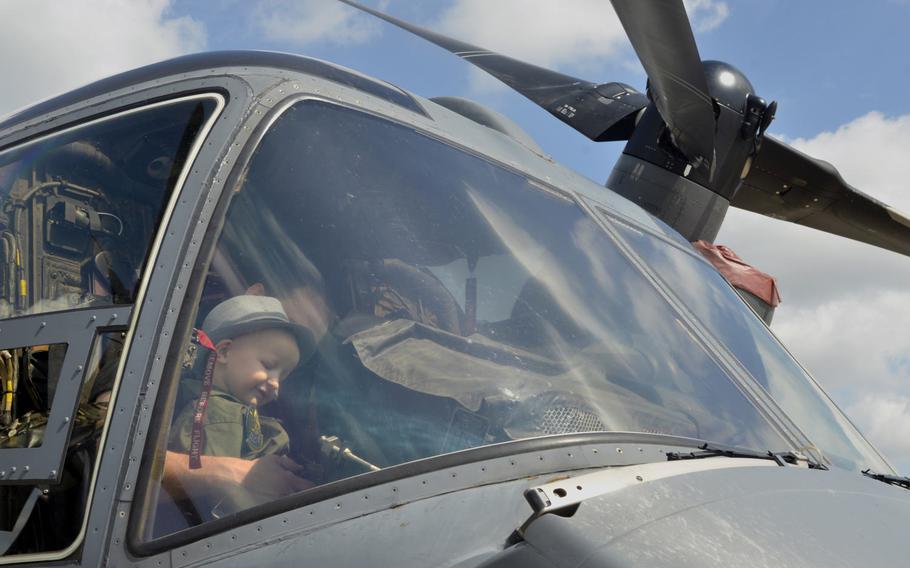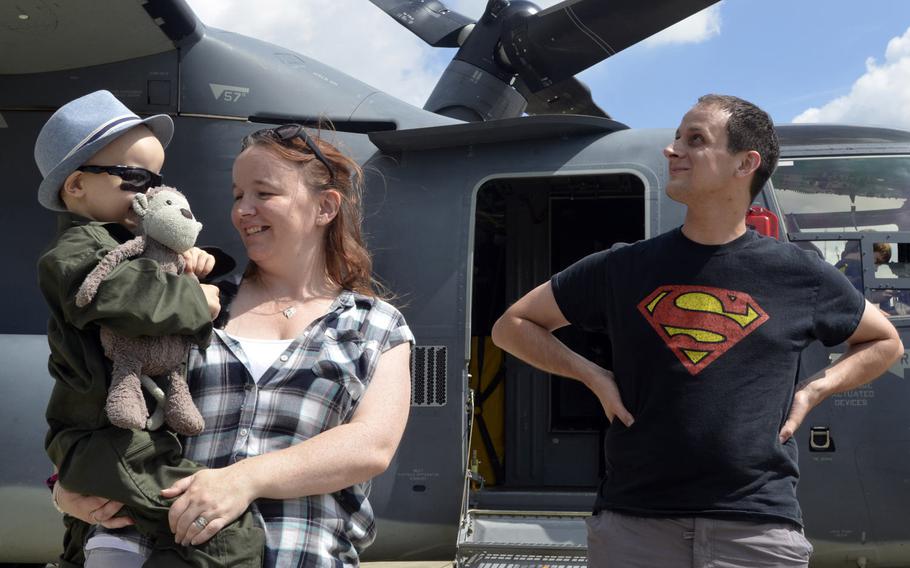 RAF MILDENHALL, England — With a little help from his father, 5-year-old Jay Davidson peered through a pair of binoculars from the control tower while captivating an audience of airmen during a tour of the base Friday.
The 100th Air Refueling Wing invited the local boy, who was diagnosed with brain cancer in January, to become an honorary pilot for the day.
"We've got a great community here with RAF Mildenhall and everybody around the local area," said Lt. Col Tim Mach, deputy commander with the 100th Operations Group. "This is just one opportunity that we can use to give back for everything the community gives us."
Mach became friends with the Davidsons three years ago after moving into the same village, about five miles from the base. He just returned to the base Wednesday after a year-long deployment to Turkey.
"(Jay) always had an interest in aviation and wanted to see airplanes," said Mach. "I thought I was going to miss it. It's just really great to see him and see how's he's doing."
Accompanied by his parents, Martin and Keily Davidson, Jay received an up-close look inside the control tower and explored static displays of a CV-22 Osprey, C-130 Hercules and a KC-135 Stratotanker.
In his custom flight-suit, Jay was the center of attention. A C-130 pilot waved from the cockpit while taxiing the runway. A group of Air Force veterans visiting the base moved aside for Jay to sit in the pilot seat of the Osprey.
Keily Davidson said Jay has recovered well from chemotherapy treatments and that her hopes remain high.
"It's been a bit hard but Jay's been the driving force through it all," Davidson said. "He's been a little ray of sunshine. Everywhere he goes he lights up the room."
The tour of RAF Mildenhall is now one of the fond memories that Jay can look back on during his final, most extensive round of chemotherapy.
"He is going to cover (his hospital) room in posters and photos in absolutely everything that we've done," Davidson said. "Just seeing everything that he's done in the past is really going to cheer him up."
---
---
---
---