$349 million in projects continue even as military prepares to draw down in Germany
by
John Vandiver
August 7, 2020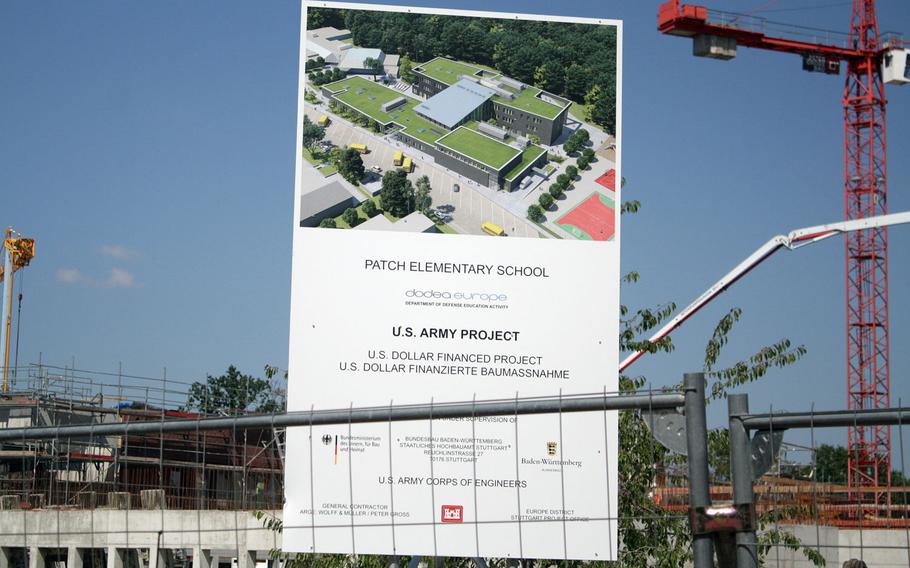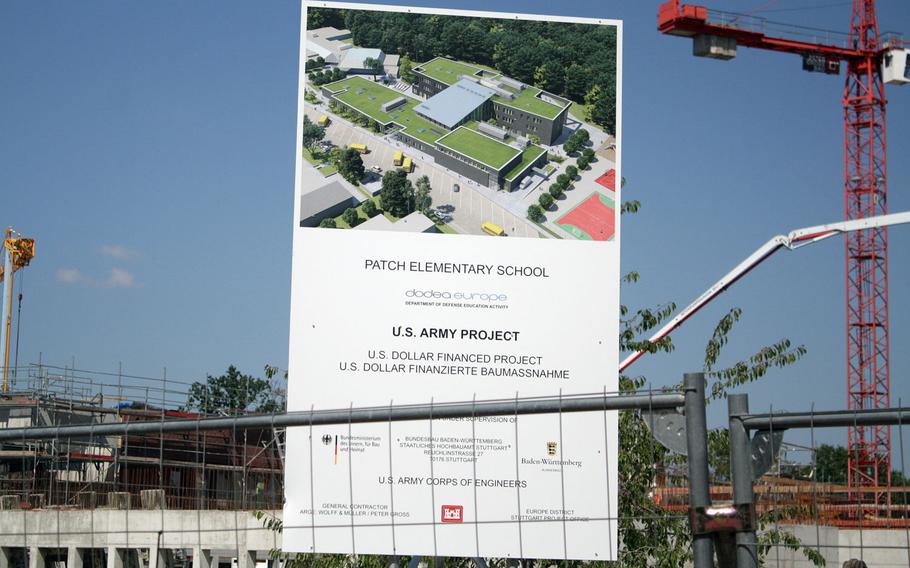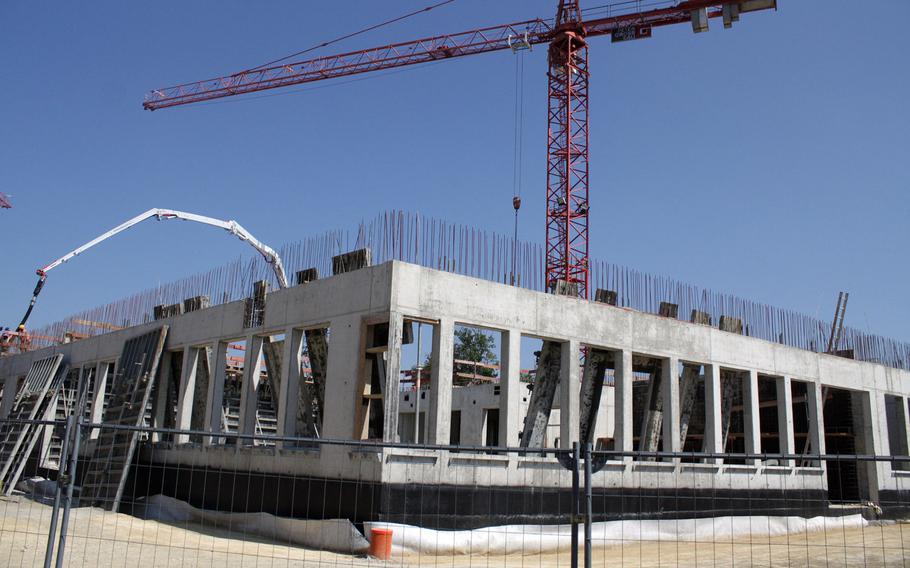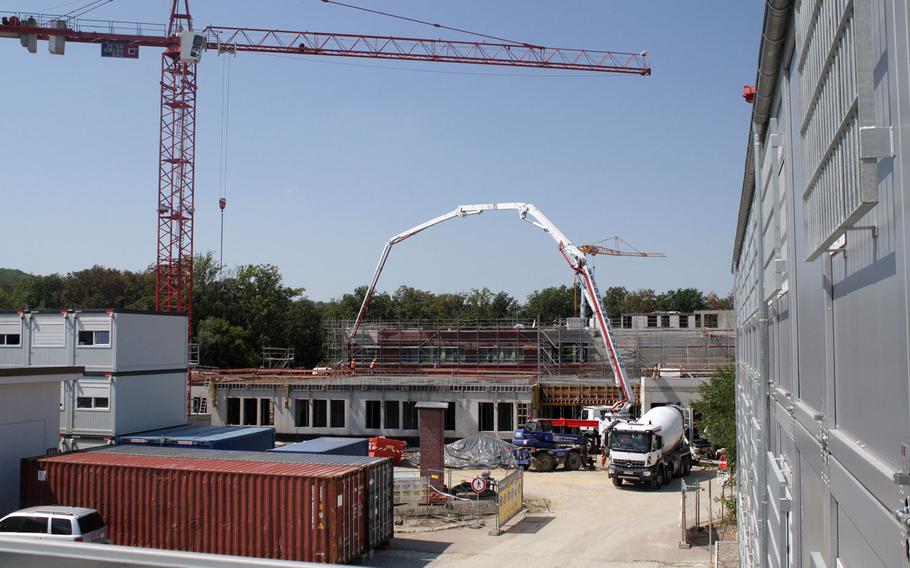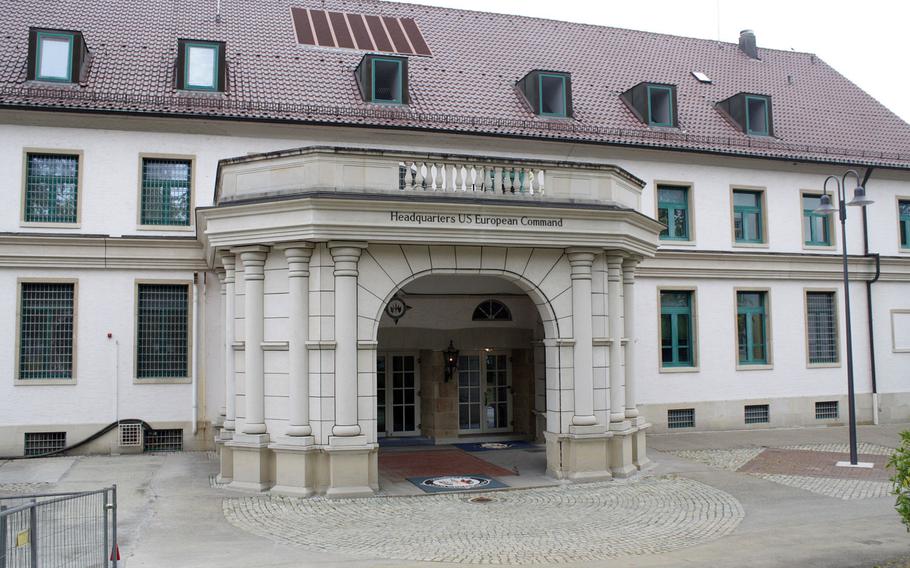 STUTTGART, Germany — Trucks are still pouring concrete for a new $50 million school at Stuttgart's Patch Barracks, but when the doors open in two years there may not be any students to attend.
In Vilseck, a new high school field house is slated to open next year, even as the U.S. 2nd Cavalry Regiment prepares to leave.
The Army Corps of Engineers says it has 80 projects underway in Germany at a cost of $349 million for the current fiscal year. But any number of those projects could eventually prove to be a multimillion-dollar waste if the Pentagon puts into action its plan to pull nearly 12,000 troops in the country.
The big questions are how long it will take for the myriad units to leave, and depending on who wins the presidential election in November, whether the troop reduction will happen at all. While President Donald Trump has personally called for the reduction based on Germany's inadequate defense spending, the Biden campaign has criticized the plan. U.S. European Command says there are no plans to pause construction as it works through how to implement Trump's directive.
"Planning is occurring at the highest levels, and the proposed changes will take time to be fully developed and executed. As such, no changes are being made at this time to construction projects that are already underway," said Bob Ditchey, a EUCOM spokesman.
Enormous investments in infrastructure are required to support a force of 36,000 and thousands more civilians spread across various bases.
The biggest ongoing project is the $1 billion replacement for Landstuhl Regional Medical Center, which treats both personnel based in Europe and those returning from downrange, including the Middle East.
For the past six years, workers also have been building a new hospital at Rhine Ordnance Barracks in Kaiserslautern. The project was slated to open in 2022, but now the target completion date is December 2025.
With so much already sunk into the facility and its vital role, its future appears secure.
Still, there are budget uncertainties. The Senate left out a $200 million Pentagon request to continue construction on the Kaiserslautern project in its version of the 2021 National Defense Authorization Act. The funds still could be restored during budget negotiations.
"While it would be inappropriate to comment on pending legislation, we can share that the team, with our German partners, has made significant progress on the infrastructure construction and Medical Center design," said Catherine Bingham, a spokeswoman for the Army Corps of Engineers in Europe.
Next year, the Army Corps of Engineers said it will break ground on 15 projects across Germany, ranging from family housing and clinics to a new elementary school.
Regarding Stuttgart, the work at Patch Elementary will proceed even though the base appears destined for closure under the reduction plan.
With EUCOM slated to move to Mons, Belgium, U.S. Africa Command going to a country still to be decided and a special operations command moving as well, the Stuttgart garrison would be left without a mission.
While some moves could begin in weeks, major changes like relocating EUCOM are expected to take more time, military officials have said. Still, relocating would mean walking away from a $100 million Stuttgart school complex that opened in 2016, the $50 million Patch school and an AFRICOM operations center that was upgraded in 2016 at a cost of $25 million.
The Pentagon has said it will cost billions to move forces to locations in Belgium, Italy and the United States. Part of those expenditures will replicate some of the infrastructure that already exists in Germany.
Other planned projects for Stuttgart include a new $46 million school on Robinson Barracks and a new commissary. Next year, the Army plans to spend $1.6 million to soundproof a shooting range in response to complaints in the German community. If that project goes forward, the Army risks investing in a site that will have no practical use if the garrison shutters.
Still, it's not unusual for the military to invest millions in projects only to walk away from them. When the Army left its garrison in Wurzburg in 2008, it did so shortly after a large post exchange and commissary were built.
Local residents, however, have developed a sense of security about installations in their communities based on the amount of money the military has invested.
Vilseck mayor Hans-Martin Schertl, after hearing of the military's plans to send the 2nd Cavalry Regiment back to the U.S., expressed shock at the move.
"I was surprised by the decision … the investments the Army made over all these years are huge," Schertl said.
vandiver.john@stripes.com Twitter: @john_vandiver