23 US soldiers quarantined after possible coronavirus infection in Norway
---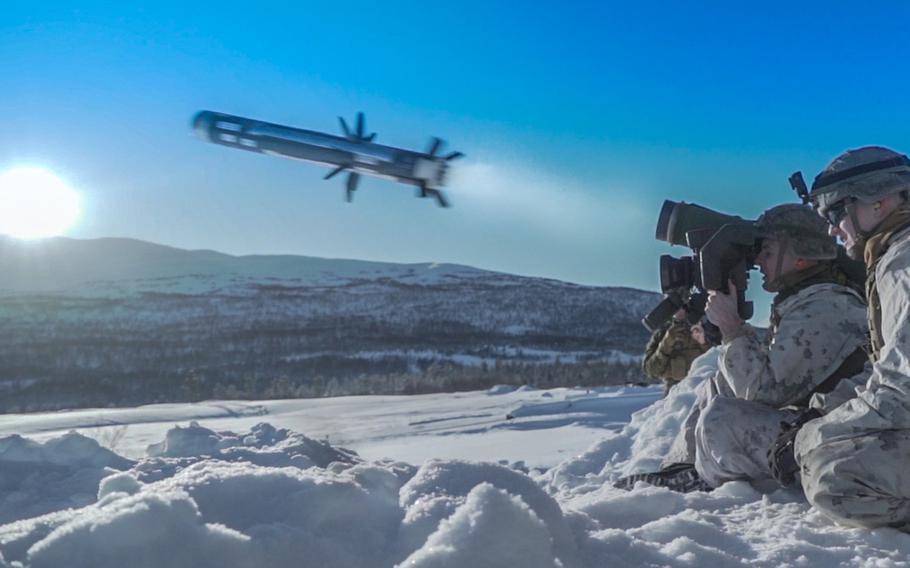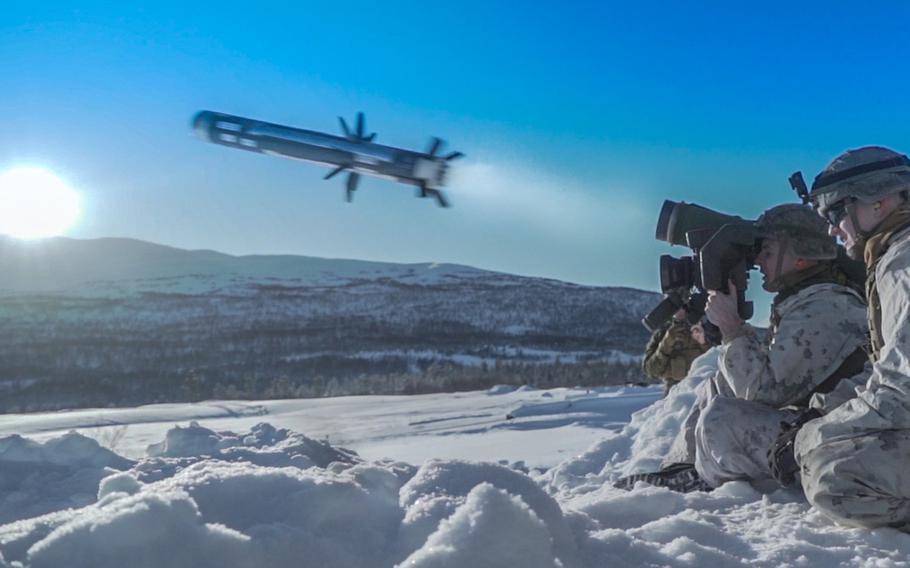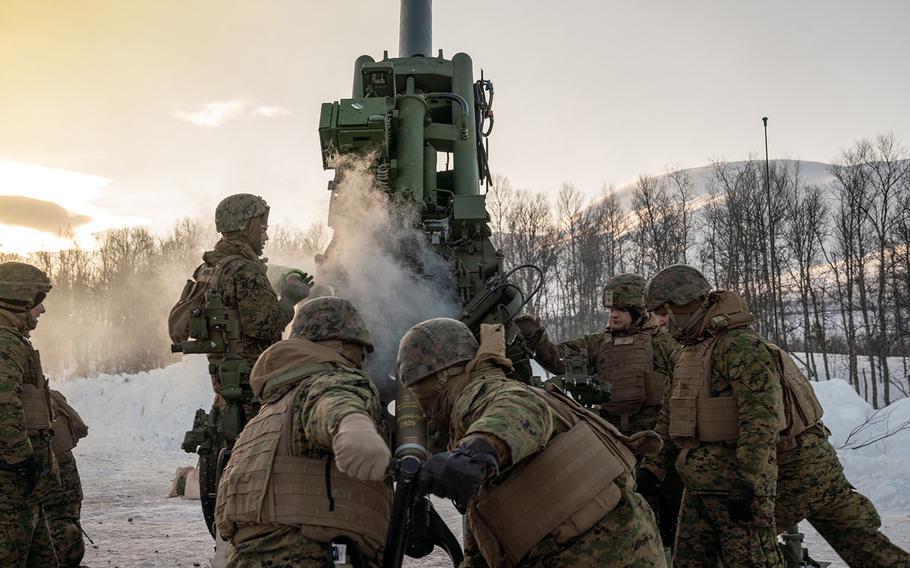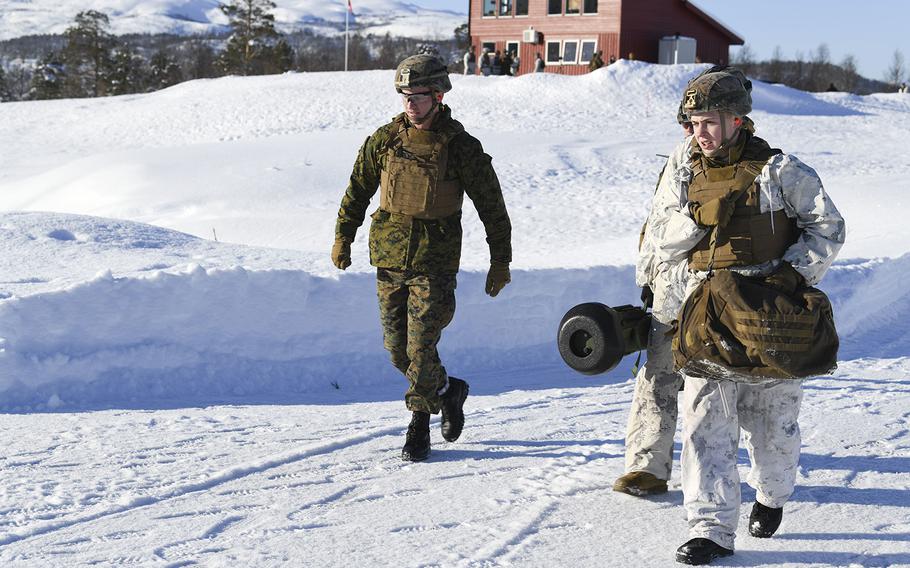 Almost two dozen U.S. soldiers in Norway for a large-scale exercise are in quarantine isolation after possibly encountering a Norwegian service member who tested positive for the coronavirus, the Marine Corps said Friday.
The U.S. soldiers are among the roughly 1,500 personnel from the U.S. Army, Air Force, Marine Corps and Navy in Norway participating in Exercise Cold Response 20, slated to run through March 18.
The Norwegian service member and the 23 soldiers were training at Skjold Garrison in the Troms region of Norway, the Marine Corps said in a statement.
The soldiers, with the 500th Engineer Support Company, 15th Engineer Battalion, based in Grafenwoehr, Germany, have not shown any signs or symptoms of the virus and were put in isolation "as a precautionary measure," the Marine Corps said.
The Marine Corps did not specify where the U.S. soldiers were being quarantined.
"We remain in close coordination with the Norwegian military and public health authorities to ensure the well-being of our personnel and local population," the Marine Corps said.
Since the first coronavirus infections were found in China in January, the disease it causes, COVID-19, has spread through much of the world, with more than 101,800 known infections and more than 3,400 deaths. Seven personnel affiliated with U.S. Forces Korea have tested positive for the virus in South Korea, while the 31st Fighter Wing at Aviano Air Base, Italy, has isolated 134 people with symptoms typical of the virus.
In statements issued this week offering guidance on monitoring and controlling coronavirus during Cold Response, the Norwegian Armed Services said that exercising units would be responsible for handling any suspected infections because of limited capacity at "patient holding facilities" at Elvegardsmoen and Setermoen/Skjold military camps.
"Isolation means that the person is kept separated from other personnel, including separate sleeping and ablution facilities," said a Norwegian Armed Forces statement issued Friday. "The person should be isolated until she/he is no longer suspected to be infected, or no longer a possible transmitter of the disease. Remember that being isolated is psychologically challenging. Provide the necessary welfare for the person isolated."
About 15,000 personnel are taking part in the large-scale tactical field training exercise, which is intended to enhance cold-weather warfighting capabilities. Other participating nations are the United Kingdom, Netherlands, Germany, France, Belgium, Denmark, Finland and Sweden.
The U.S. sent about 3,000 fewer troops than originally planned to Norway as the Pentagon shifted personnel in the wake of recent tensions in the Middle East between America and Iran, the Barents Observer, an online news site, reported this week, citing Norwegian Armed Forces spokesman Lt. Col. Ivar Moen as the source.
olson.wyatt@stripes.com Twitter: @WyattWOlson
---
---
---
---