'You can only watch so much Netflix': Military leaders in Japan worry about troops' mental health during pandemic
by
Caitlin Doornbos Seth Robson
May 5, 2020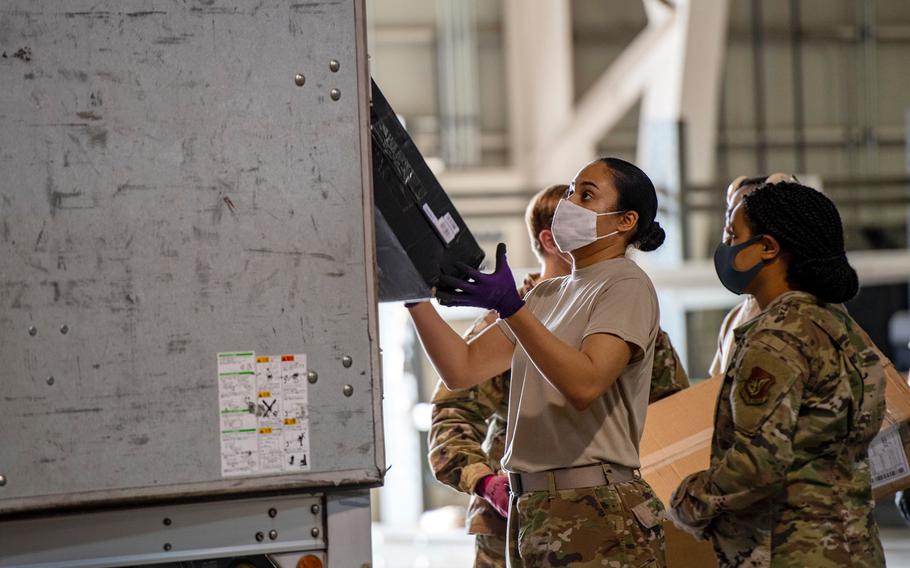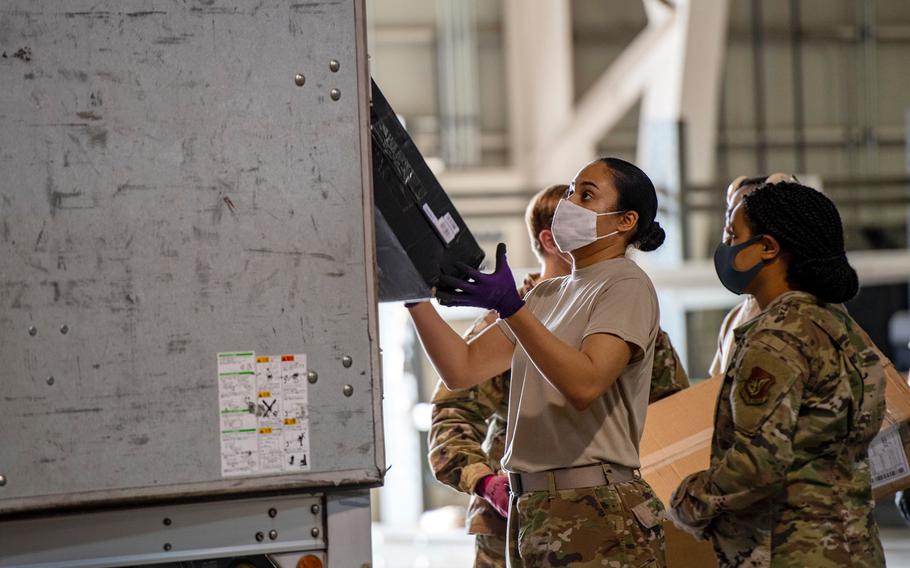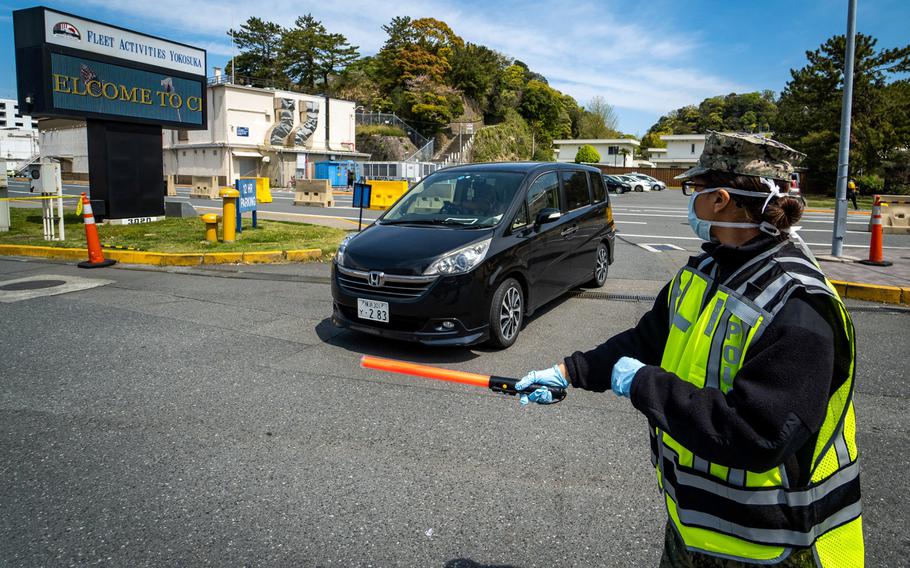 Stars and Stripes is making stories on the coronavirus pandemic available free of charge. See other free reports here. Sign up for our daily coronavirus newsletter here. Please support our journalism with a subscription.
YOKOTA AIR BASE, Japan — For most military personnel under restriction in Japan the battle against the coronavirus is mental rather than physical.
Military officials have reported "fewer than 30" service members at Yokosuka Naval Base and a few more at other facilities testing positive for the virus out of 50,000 service members stationed here. Defense Secretary Mark Esper in March ordered the military to stop reporting new coronavirus cases at specific installations.
All military bases in Japan have been under restriction since U.S. Forces Japan commander Lt. Gen. Kevin Schneider last month declared a public health emergency through May 15.
Most service members, their families and civilian employees attached to those bases have adjusted to restricted movements, wearing face masks and coping with limited dining and recreational opportunities. It remains unclear how much of an impact all this is having on troops' mental health, but there are signs leaders are concerned.
Yokosuka, southwest of Tokyo in Kanagawa prefecture, has been under a shelter-in-place order since March 27 after three coronavirus cases were reported on base within 24 hours. Arguably, those restrictions are the toughest the U.S. military endures in Japan.
Meanwhile, sailors attached to the Yokosuka-based aircraft carrier USS Ronald Reagan and its strike group started a phased sequestration three weeks ago to screen out possible cases before going to sea.
To help boost morale, chaplains are engaging with sailors daily, providing book recommendations and workout-of-the-day programs that "you can do while you're in sequester," the Reagan's commanding officer, Capt. Pat Hannifin, told Stars and Stripes in an April 24 joint interview with Task Force 70 commander Rear Adm. George Wikoff.
"There are opportunities for self-betterment there," Hannifin said. "We are finding that they are interested in and are engaging with that."
But for Petty Officer 3rd Class Ethan Hisquierdo, an interior communications electrician assigned to the guided-missile cruiser USS Shiloh, exercise isn't enough to keep up his morale during the restriction.
"It's a struggle. Every day I try to work out, but it's a quick high and then I'm down again," he said Monday while buying essentials at the Navy Exchange, one of the only activities outside the home allowed under the shelter-in-place order. "I feel like I'm in a rich prison."
Many sailors are idle at home several days at a stretch under a reduced manning schedule, Hisquierdo added.
"I'm not depressed, but I drink a lot more to try to put myself to sleep," he said. "You can only watch so much Netflix."
An upcoming deployment, likely without port visits, promises little hope of coming relief, Hisquierdo said. The Shiloh is part of Task Force 70.
"It's going to be another quarantine," he said.
Sailors have access to the mental health programs offered by the Navy, such as counseling services and those available through Military OneSource, a website that offers information and links to sites with support for service members and their families, Wikoff said.
"The total wellness of our sailors is front and center, and not lost on any of us is how important it is to keep our sailors engaged and maintain that ability for them to get the help that they require across the health system as we manage this," he said.
Sailors are resilient and understand sacrifice for the greater good, Wikoff added.
"They know what's important, and they know what they have to do," he said.
'How to Manage Anxiety'None of the more than 11,000 people who live and work at Yokota Air Base, the home of U.S. Forces Japan in western Tokyo, have contracted the coronavirus despite the base's location at the epicenter of the pandemic in Japan.
As of Monday, 4,654 people had tested positive in Tokyo with 150 deaths, according to the Tokyo Metropolitan Government.
An undisclosed number of sailors the Navy sequestered at Yokota last month tested positive for the coronavirus, but they were isolated from the local military community, according to officials.
On April 6, 374th Airlift Wing commander Col. Otis Jones declared a public health emergency for Yokota, which restricted anyone with base access to their homes, on base or off; their workplaces; and essential services only on base or in the surrounding area. That emergency was extended Tuesday to last through June 30.
Official concern about the impact of those restrictions on mental health became evident April 8, when the Yokota medical group started a near daily series of posts on the base Facebook page, "How to Manage Anxiety during COVID-19," referring to the respiratory disease caused by the coronavirus.
"The COVID-19 pandemic is stressful on many levels and anxiety can affect everyone differently," the first post stated. It warned that "sensationalized information about Coronavirus may not always tell the whole story."
A subsequent tip advised against worrying about things beyond a person's control.
"I CANNOT control that Coronavirus is here," the medical group's post stated. "I CAN practice physical distancing, avoid social gatherings and sanitize my hands regularly."
Christine Minard, 29, a teacher at Yokota West Elementary School, said she incorporates the tips into fitness classes she's been running for people at Yokota online in recent weeks.
Since the school closed, Minard also has been doing online classes with her students and looking after her kids at home.
Minard was working out Friday at Yokota's Samurai Field while sons, Brady, 6, and Jamieson, 5, played nearby.
"It's not as bad as it could be," she said. "The more we follow the guidelines the sooner we can get out."
The family is eager to go camping again at Tama Hills, the Air Force recreation area 40 minutes' drive from Yokota, she said. It was closed last month as part of the restrictions.
Hiking on nearby trails or swimming and fishing in local rivers popular with their Japanese neighbors are also off-limits to civilians and service members affiliated with Yokota.
"My family are outdoorsy, and we like to go fishing and camping but they don't allow it," Minard said.
'Semblances of normal life'Officials with the 374th Airlift Wing declined to provide an interview with an Air Force psychologist last week and didn't directly answer a question about the possible medium- to long-term impacts of coronavirus restrictions on service members' mental health.
Instead, the public affairs office provided answers from a family advocacy officer with the 374th Medical Group who is director of psychological health for Yokota to emailed questions from Stars and Stripes.
"Undoubtedly, this is a difficult time for all of us, and Individuals who notice that their symptoms are failing to improve or worsening over time are encouraged to reach out and use the services available to them," Maj. Bryan Vralsted said in emailed comments Friday.
Some of those services are catalogued on the Military OneSource website. Available programs include the Alcohol and Drug Abuse Prevention and Treatment Program and the Military and Family Life Counseling Program, he said. Chaplains are also available for counseling.
Programs for mental health and family advocacy are also available by telephone. Face-to-face services are available on a limited, case-by-case basis, Vralsted said.
However, the Yokota medical group has not seen a notable increase in the number of people asking for those services due to the coronavirus, according to the email attributed to him.
Yokota personnel still have access to the base exchange, commissary, gym and take-out or delivery food services, Vralsted noted.
"The beneficial impact of these small semblances of normal life should not be underestimated," he said.
Being stuck at home with their families is impacting people in different ways, Vralsted said.
Increasing communication and quality time with family is healthy. Increasing alcohol use and screen time activities such as video games or television is not good for mental health, he said.
"Some families are using this time to connect meaningfully in a beneficial manner," according to the statement attributed to Vralsted, "while others are learning that they may have some work to do on communication or spending quality time together."
robson.seth@stripes.com Twitter: @SethRobson1
doornbos.caitlin@stripes.com Twitter: @CaitlinDoornbos