Yokota saves $1M before cool temps force heat back on
By
Seth Robson robson.seth@stripes.com
April 3, 2013
---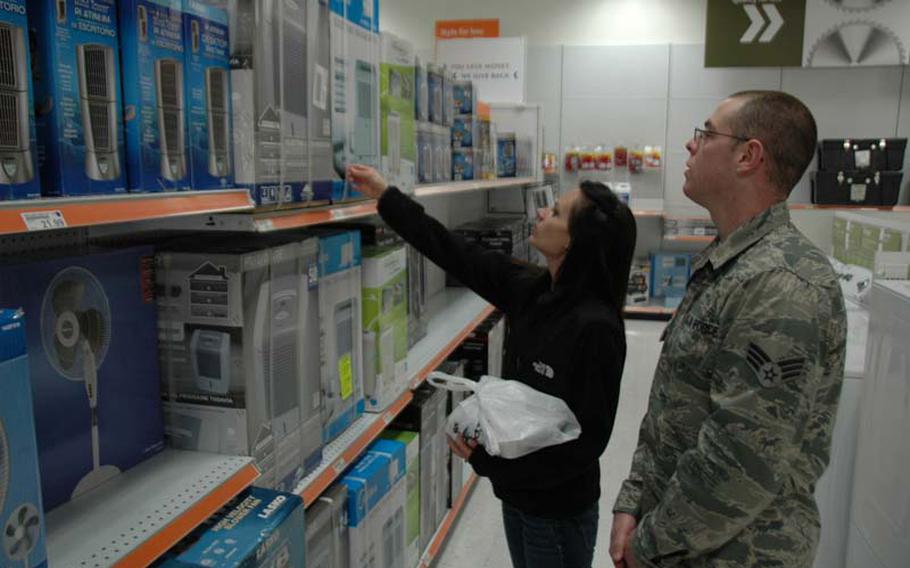 YOKOTA AIR BASE, Japan — The spring chill that's had Yokota residents bundling up at home, work and school is about to end.
With optimistic weather forecasts in hand and big sequestration cuts to deal with, 374th Airlift Wing commander Col. Mark August ordered that heat in base buildings be switched off March 11, weeks earlier than usual.
But the rise in temperatures turned out to be short-lived, and officials increasingly questioned the meteorologists' wisdom as people snatched up space heaters for home and donned winter coats to toil in frigid hangars.
On Wednesday, after three nights when temperatures dropped to the low 40s, August ordered the heat turned back on.
"We've come to a point where we've recouped significant savings by implementing the program early, but the continued trend of temperatures necessitates heating," August said in a statement Wednesday. "I sincerely appreciate the patience and understanding from the base community."
The early No Heat/No Cool initiative saved Yokota approximately $1 million in heating costs during March, which will enable the base to conduct mandatory boiler maintenance, officials said.
Complaints by people living and working on Yokota were not cited by officials as a reason for the turnaround. However, residents have questioned why their heat was disconnected while the homes of Army neighbors at nearby Camp Zama remained warm.
Air Force spouse Heather Bollinger said the 7-month-old baby she looks after in an on-base home is a lot happier now that the heat has been turned on. The baby's hands felt frozen when the heat was off, she said.
A commenter on the Yokota Air Base Facebook page, Michelle Harvey, posted that families with small children had asked the base to provide them with electric heaters, but that the request was denied because of the electricity cost.
Residents who bought their own have reported that the devices aren't powerful enough to heat on-base homes, yet they often trip circuit-breakers.
Yokota officials said heating would remain on until April 15. At that point, the 374th Civil Engineer Squadron will begin its annual heating, ventilation and air conditioning infrastructure maintenance before switching systems for the air conditioning season.
---
---
---
---