Yokota, Guam airmen play Santa to islanders for annual Christmas Drop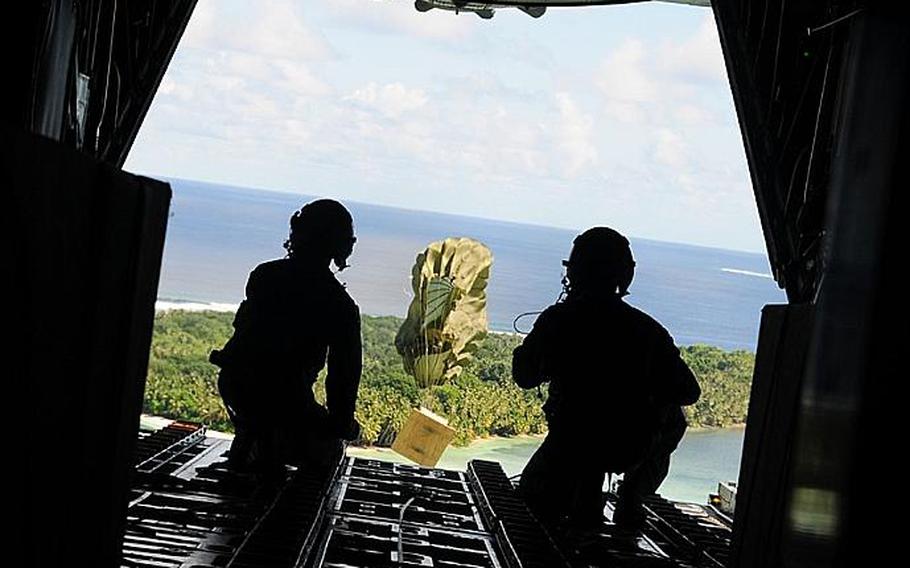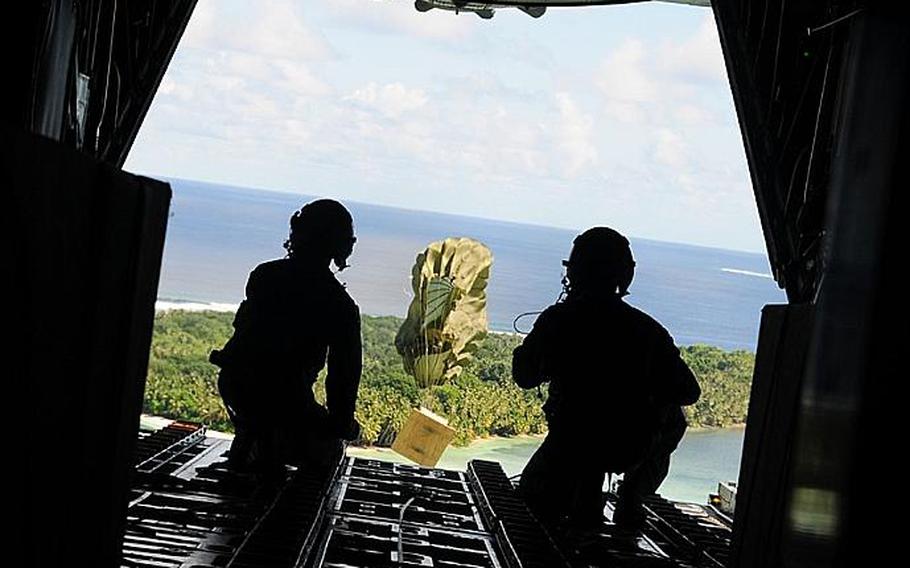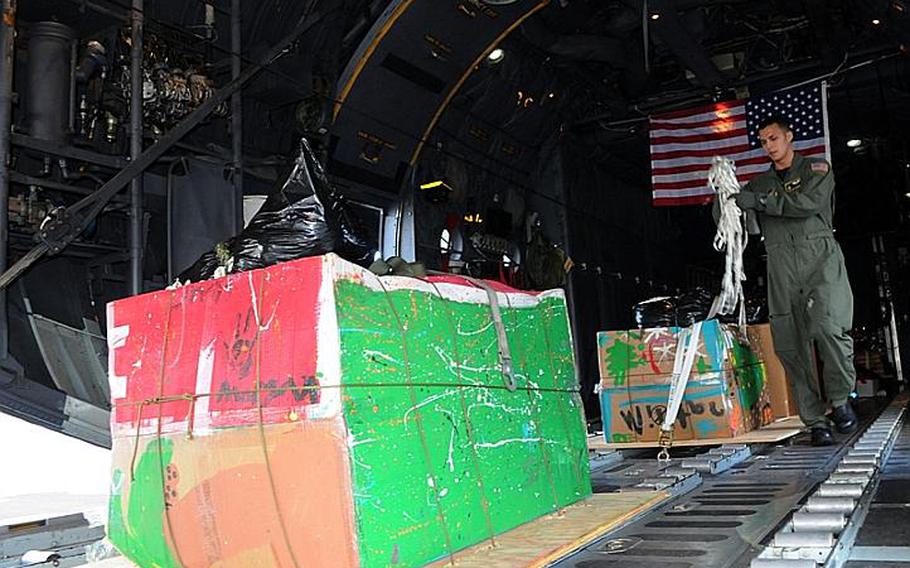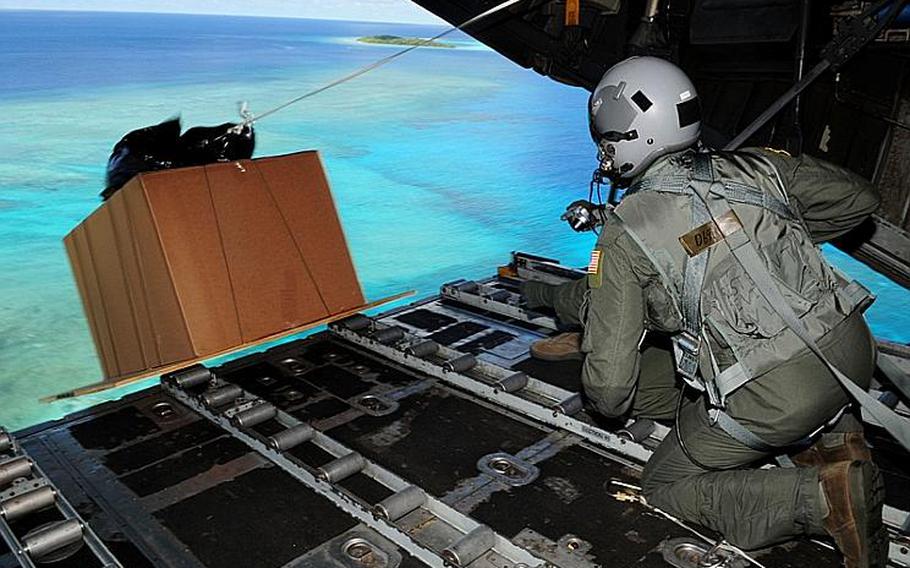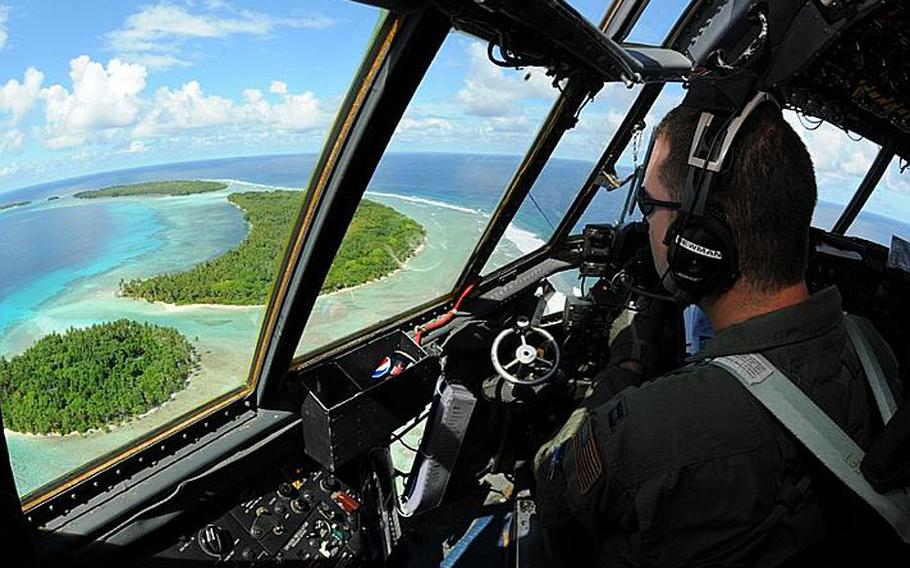 YOKOTA AIR BASE, Tokyo — Santa once again paid an early visit to the islands of Micronesia, as "Operation Christmas Drop" shifted into high gear Tuesday and Wednesday.
Airmen from Yokota and Andersen Air Force Base on Guam have teamed up this week to drop thousands of pounds of donated supplies over the islands.
When the training exercise wraps up on Friday, more than 60 boxes weighing in excess of 20,000 pounds and filled with bundles of food, supplies and toys will have been dropped from C-130 cargo doors to 55 islands in the region, military officials said.
The Christmas drop started in 1952 when the aircrew of a WB-29 bomber from Anderson flew over the Micronesian atoll of Kapingamarangi and noticed the islanders waving to them. The crew quickly gathered some items they had on the plane, placed them in a container with a parachute attached and dropped the cargo as they circled back over, according to the Air Force.
From staff reports