GALLERY
Yokosuka lets the good times roll with Fat Tuesday celebrations
---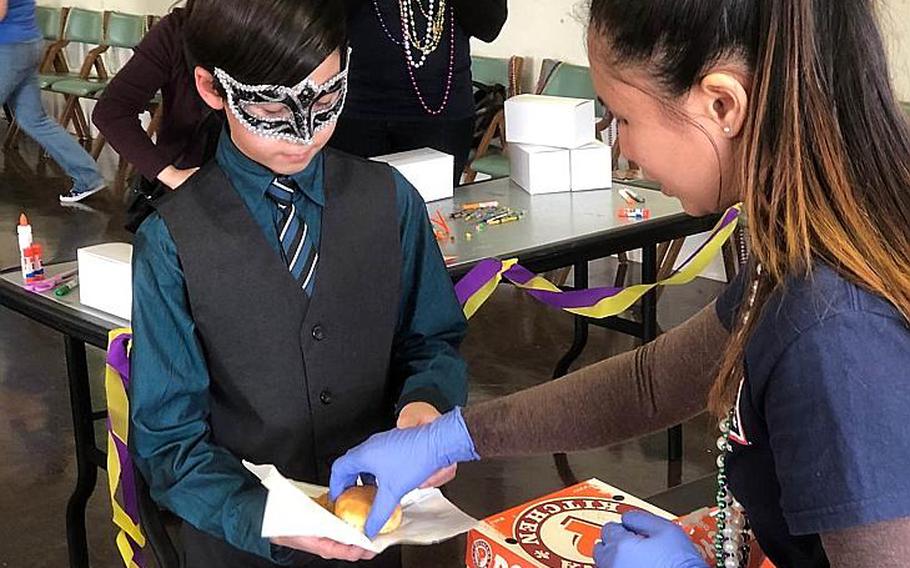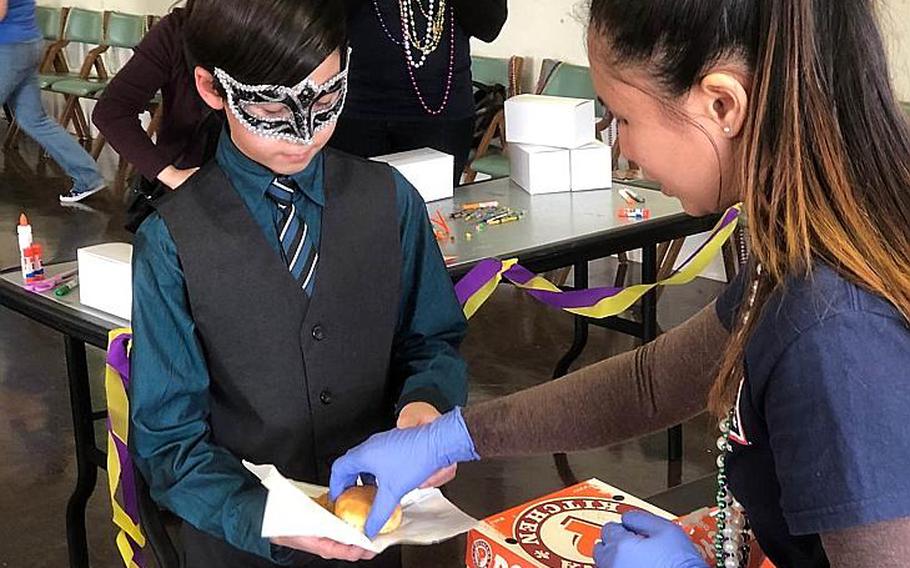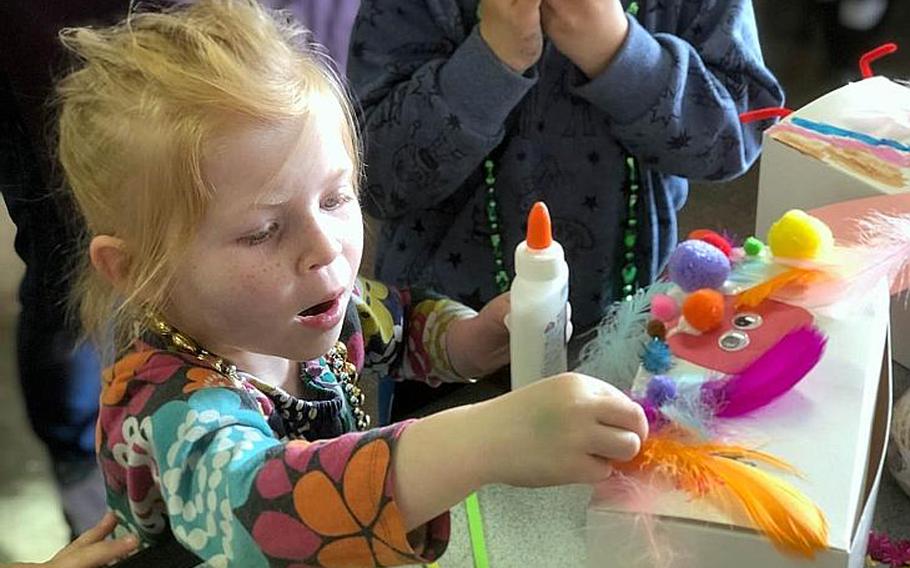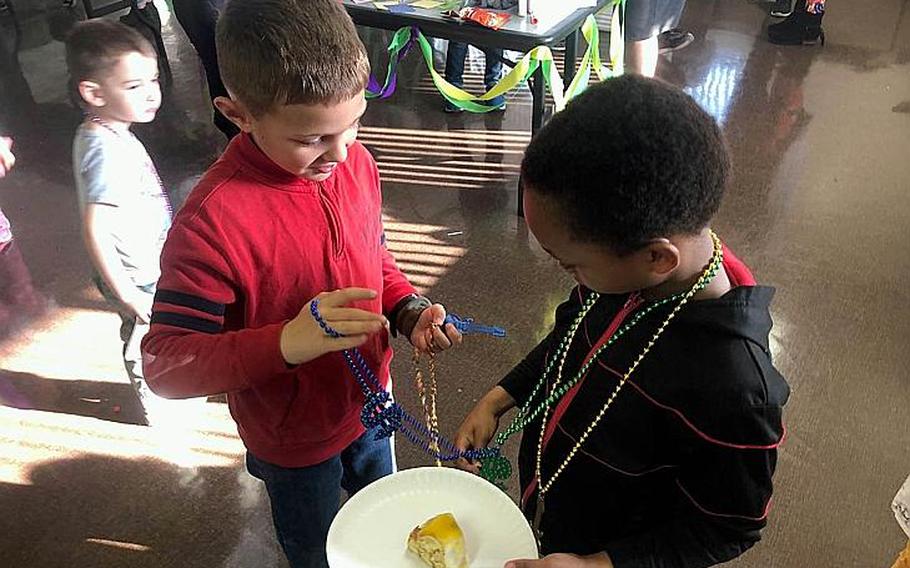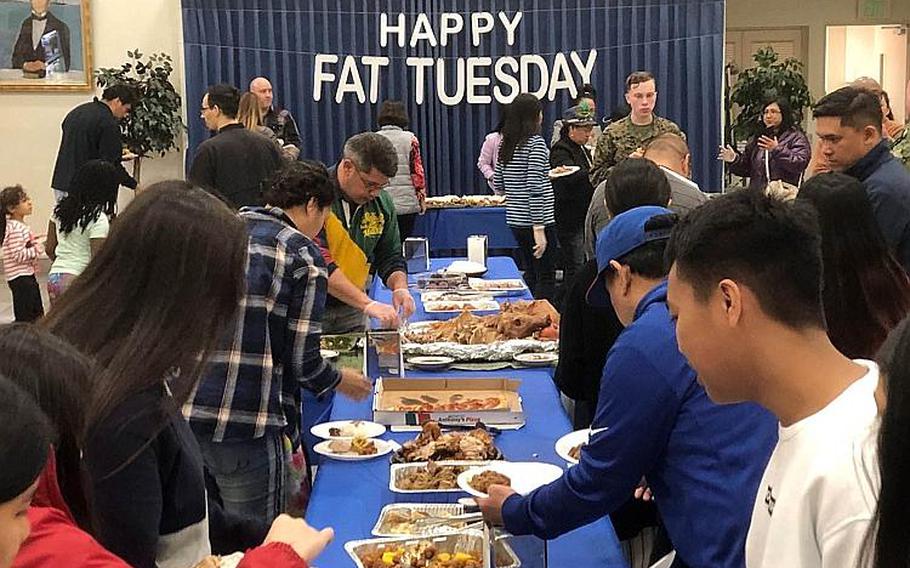 YOKOSUKA NAVAL BASE, Japan — Thousands of miles across the Pacific from the bead-covered streets of the French Quarter, sailors and families celebrated Mardi Gras in Yokosuka with king cake, jazz music and good times.
The USO hosted a two-hour party in the afternoon that helped bring a piece of home to sailors stationed abroad. In the U.S., Mardi Gras — French for Fat Tuesday — is a time of celebration and the traditional lead-up to the Christian season of Lent, observed during the 40 days before Easter.
Lyndsey Stimson, the USO area programs manager for Japan, knew she'd miss the annual celebration when she moved to Yokosuka eight months ago from her New Orleans home along the Mardi Gras parade route. So, when the opportunity came to bring a taste of the Cajun celebration to Japan, she jumped at the chance.
"This event is really personal to me because I thought if I'm missing New Orleans and Mardi Gras, there has to be there has to be other people on base who are missing the South and the traditions we have there," she said.
Children decorated miniature floats with purple, green and yellow feathers and markers. They later marched with beads around their necks and their floats in tow in a parade led by a Navy band, which played classic jazz tunes that one might hear on Bourbon Street.
Guests snacked on Louisiana fried chicken from Popeyes and searched for a plastic baby in traditional king cakes shipped from Louisiana to Yokosuka for the event.
Navy spouse Kathryn Mallery brought her sons Nolan, 8, and Thomas, 12, to the party to teach them about a new culture. Before the festivities, Mallery showed her sons some YouTube videos about Mardi Gras so they could learn more.
"We've never lived anywhere that they've had a big festival like New Orleans, but I thought this would be fun for them," she said.
Across the street at the Chapel of Hope, the base's Catholic community threw a Fat Tuesday party — complete with festive foods and a roasted pig — to mark the last day before Ash Wednesday, the start of the Lenten season.
Lent recalls the 40 days that Jesus Christ spent fasting in the desert and was tempted by Satan.
Catholics and adherents of other Christian faiths often give up luxuries or vices during Lent; going without meat on Fridays is a common observance. Fat Tuesday is the last hurrah for the observant, a chance to indulge with friends before the penitential season of Lent begins.
"The celebration of Fat Tuesday is a great launching point to the Lenten season," said the Rev. Fr. Jason Burchell, a Navy lieutenant and chaplain.
Burchell said the event helps build community that is essential to the spirits of sailors stationed far from home.
"We have tried to create a community that really feels like family," he said. "A sailor who is well in all other things, especially spiritually and mentally, makes for a very good sailor."
For 9-year-old Gishel Gumba, participating in both celebrations helped bring cheer to her family as they wait for her father, Chief Petty Officer Gilbert Gumba, to return home from deployment on the USS Blue Ridge.
"While Dad is gone, we get to have fun," Gumba said. "Deep in our hearts, we still feel him having fun with us."
doornbos.caitlin@stripes.com Twitter: @CaitlinDoornbos
---
---
---
---