Yokosuka hospital makes changes to unpopular appointment policy
by
Tyler Hlavac
April 16, 2018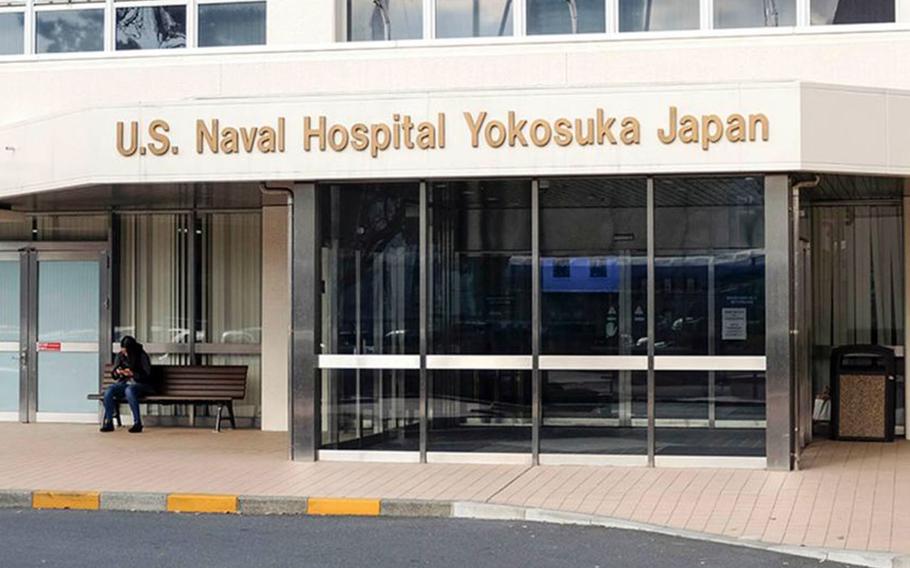 YOKOSUKA NAVAL BASE, Japan – Naval Hospital Yokosuka has updated an unpopular policy that made it hard for civilians to get medical appointments.
Non-active duty affiliated civilians could only make same-day appointments on a space-available basis under rules in force since November. But on April 9, the Navy started allowing civilians to schedule appointments up to 72 hours out.
The rules were relaxed after medical personnel cleared an appointment backlog that had prevented some servicemembers and their dependents from getting care within a period mandated by the Navy, hospital spokeswoman Erika Figueroa told Stars and Stripes in an email Monday.
"Additional appointments have become available to Space-A patients," she said. "We are pleased to now be able to offer this flexibility in scheduling primary care appointments."
Civilian patients at small branch clinics can schedule appointments without restriction, she added.
The Yokosuka hospital commander, Capt. Rosemary Malone, told Stars and Stripes in December that the appointment backlog happened partly because the hospital was busy looking after civilians who had traveled overseas without the medical screenings required of servicemembers and their dependents.
"A lot of times there are individuals who seek care with conditions that we would say you're not suitable to go overseas if you were active duty," she said. "Those that don't go through overseas screening come here thinking, 'I got the care in the States, I should be able to get it here,' but it's not the same."
Mike Applegate, a civilian who teaches English as a second language at Yokosuka's Sullivans Elementary School, said Sunday he has noticed an increase in the quality of service at the hospital recently.
"My experiences with getting appointments have been good lately," he said. "You call the appointment desk and get someone to answer with minimum wait times. They then give you an appointment with a primary care provider or other doctor within two to three days."