Yokosuka closes a child development center after child is tested for coronavirus
---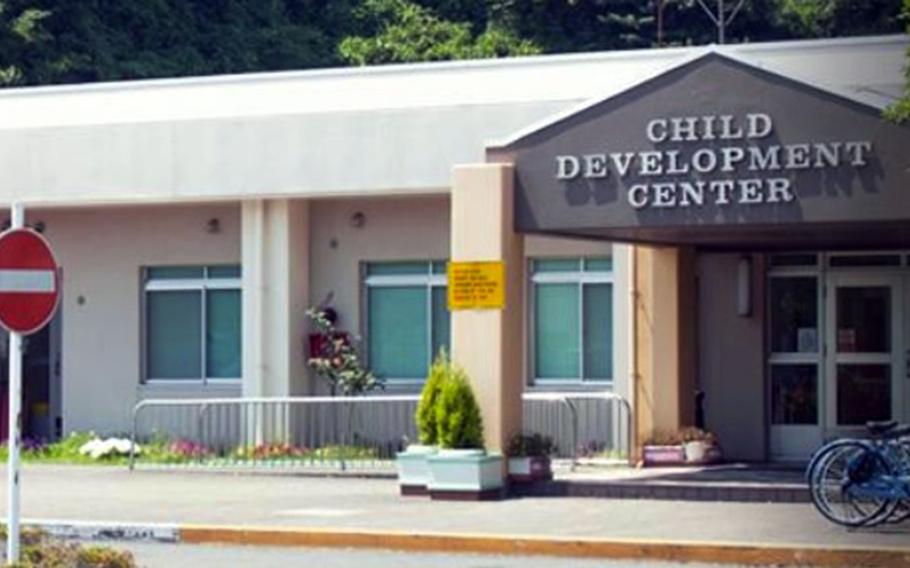 • Stars and Stripes is making this story and other coverage of the coronavirus pandemic available free of charge. See other stories here, and sign up for our daily coronavirus newsletter here.
YOKOSUKA NAVAL BASE, Japan — The child development center at the home of the Navy's 7th Fleet has been shuttered after one of its regular attendees was tested for the coronavirus, according to a Wednesday letter to parents posted to the base's official Facebook page.
Staff at the day care center were told Wednesday afternoon that one of the center's children was tested for the virus that has been sweeping the world since its discovery in Wuhan, China, in December. The facility will remain closed until at least Monday, according to the letter written by base commander Capt. Rich Jarrett.
"We anticipate getting the results in the next few days and will make further decisions at that time on whether or not to reopen the child development center," he wrote.
In the meantime, the center "is being appropriately sanitized in all potentially affected areas," Jarrett said in the letter.
A second child development center at the Ikego Housing Area will remain open, according to a response to a parent's question posted on Yokosuka's Facebook page.
Children have not generally developed severe symptoms even when they're infected with coronavirus, Jarrett wrote. He advised parents to contact the base hospital if their children have symptoms.
"It is important to note that close contact with an ill person is the main way that [the coronavirus] is transmitted, but brief interactions are not considered to be close contacts and are low-risk for transmission," he added.
Parents of children who attend the center should keep them home and avoid public areas as officials await the test results, according to the letter.
"Please continue to practice all recommended everyday preventative measures to keep you and your family healthy," Jarrett said in the letter. "This is critical during the ongoing public health situation and will help us to keep the child development center open and serving the community."
The Yokosuka decision came a day after the child development center at Yokota Air Base in western Tokyo announced it would close until Monday after a staff member was screened for possible exposure to the coronavirus. The worker showed no symptoms "while in contact with individuals" at the center, according to a post on Yokota's official Facebook page.
The Yokota center is also being sanitized and cleaned while closed and awaiting the staff member's test results, according to the post.
At Naval Air Facility Atsugi, about 25 miles northwest of Yokosuka, a kindergartener at Shirley Lanham Elementary School tested negative for the virus last weekend.
---
---
---
---